Boris Sova, "The seminar for referees will be focused on changes in the rules"
Mass media
26 February 2015
Sergei Grishin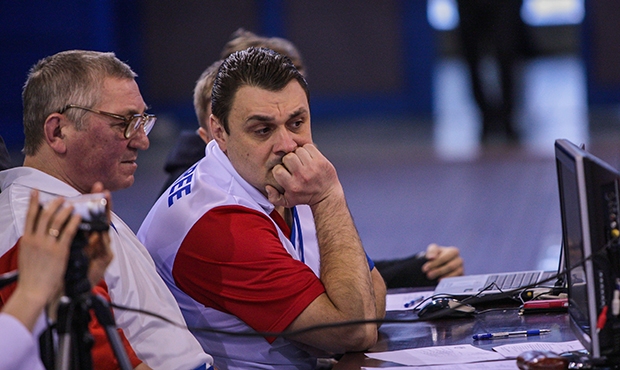 The international seminar for sambo referees will be held in Moscow the day before the World Cup Stage "Memorial A. Kharlampiev". During two days — March 24 and 25 — the referees from all over the world will thoroughly study all new rules for referees, and the next day, on March 26, they will pass a certification exam. Boris Sova, the international referee who is among the persons responsible for the seminar, has told in the interview to the FIAS about the event procedure and its focus.
"Compared to previous years, the seminar has changed and expanded. The most urgent issues that were revealed as a result of the previous year's refereeing analysis have been added to it. In addition, we've added a new video material for the analysis that was also being prepared during the year," Boris Sova told. "The seminar will be followed by an exam which results will be used for certification."
Since the beginning of the year, active discussions have been held in the sambo world with regard to the updated rules that govern the competitions. According to Boris Sova, special attention will be given to these updates.
"The seminar for referees will certainly be focused on changes in the rules — they will be clarified and analyzed. According to the results of the current year's tournaments, I can say that there are remarks to the new rules. However, we know that they are experimental and being tested," Boris Sova said. "There are quite a lot of questions to the rules. An individual conference will be convened in order to discuss and update them. The terms of these actions are currently being discussed. Besides, referees get a little confused about the new rules because no seminar has been conducted, and many of them can't change their mind. We'll close up these gaps by providing the up-to-date information to referees."
The referees' level of knowledgeability will become clear on March 26, the day of the exam. First, they will have to answer theoretical questions, and then watch the video material and give their scores. Certified referees will be admitted to refereeing at the international competitions throughout the year. The nearest competition is the World Cup Stage "Memorial A. Kharlampiev" which starts on March 27.