"Fighters for the Good" held Master Class in Minsk
Кaleidoscope
23 January 2020
Aleksandr Solomahin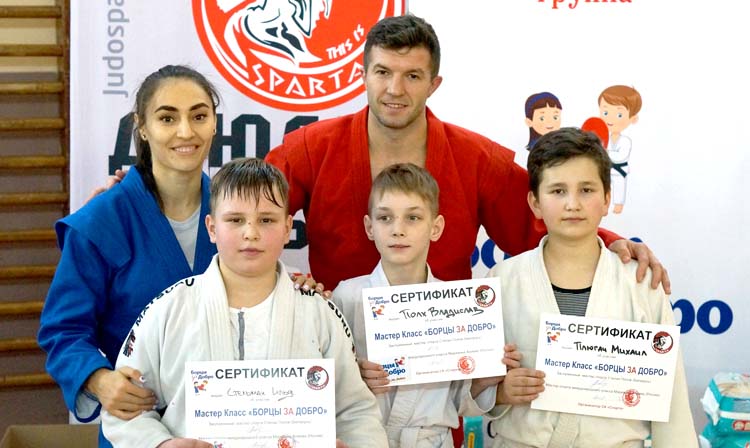 On January 18, the charity event "Fighters for the Good" was held in the capital of Belarus. On the joint initiative of the Belarusian World and European Champion Stepan Popov and European Champion Marianna Aliyeva, eminent athletes of Russia and Belarus held a master class for children. All proceeds went to the needs of Minsk Orphanage No. 3.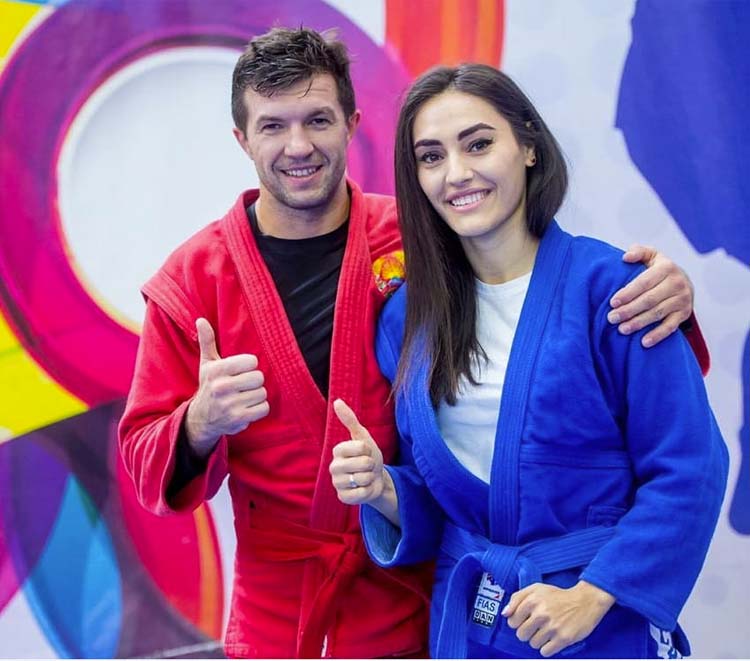 "This is the first such event in our country. My good friend Marianna Aliyeva from Russia organized the "Fighters for the Good" charity initiative, in which representatives of various martial arts have the opportunity to help those in need. The action was born just 4 months ago, but according to Marianna's estimates, about three thousand people have already joined it," Stepan Popov said.
"Today, "Fighters for the Good" are not necessarily athletes-fighters, but also fighters with their souls for justice and good. The assistance we collect mainly goes to orphanages and clinics for seriously ill children," Marianna Aliyeva said.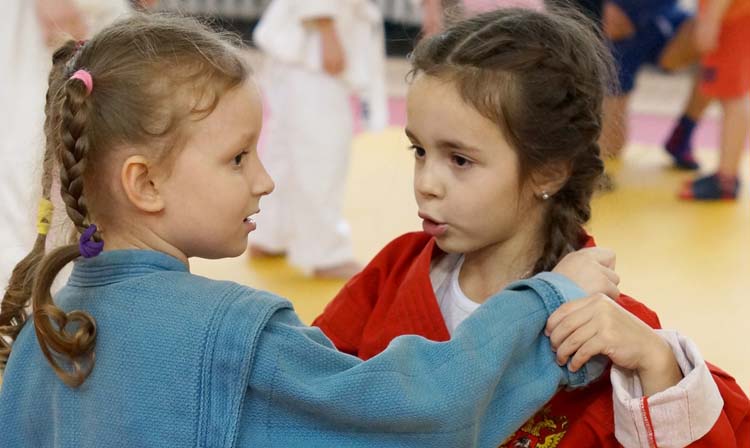 Sportsmen from various martial arts clubs of Belarus were invited to the master class. There were not only young sambists, but also judokas and karateka among the participants. As the FIAS website has already said, "Fighters for the Good" collect toys and useful things for those whom they can help in life. To take part in a master class from eminent champions, you just had to buy something for the children from the orphanage.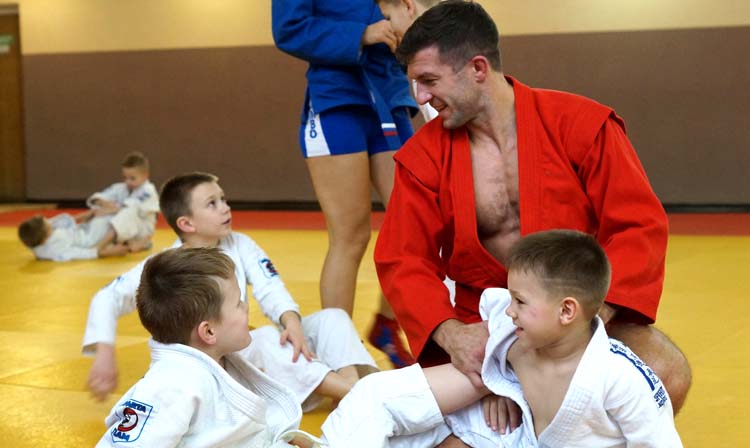 "There haven't been such events in our country yet, so our Sparta club responded with pleasure and supported the proposal of Marianna Aliyeva. I want to express my deep gratitude to those who did not remain indifferent: to all participants, parents and personally Marianna Aliyeva and Stepan Popov for their efforts, emotions and sincere help. We launched our baton of goodness and, I would like it to become a tradition in our country, so that other clubs do not remain indifferent, and we often gave joy to little people who really need it. It is real happiness to see the shining eyes and smiles of children!" Angela Paim-Kraskovskaya, the head of the Sparta club in Minsk, the world and European champion in SAMBO commented.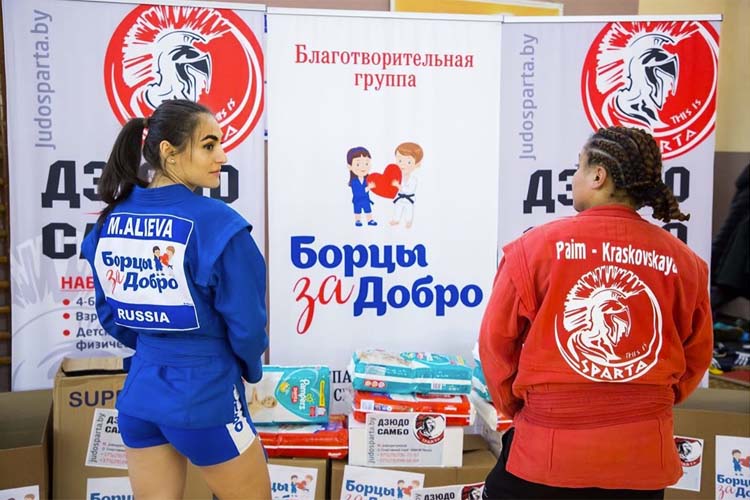 "Who would have thought that 10 years later, after meeting in the finals of the European Championships, we will meet with Angela in Minsk for a completely different reason ...?!" Marianna Aliyeva asks a rhetorical question.
"Angela organized everything in the best way and in the shortest possible time. She has one of the best clubs in the country," Stepan Popov said.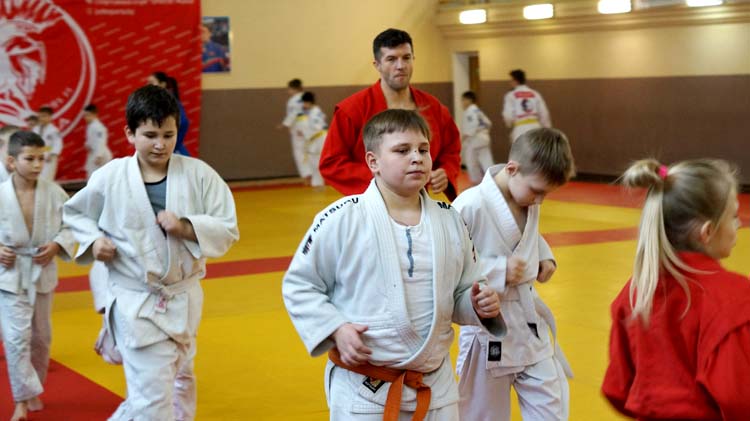 Together with Stepan Popov, Marianna Aliyeva and Angela Paim-Kraskovskaya, other titled Belarusian SAMBO wrestlers acted as coaches at the master class: Svetlana Timoshenko, Tatyana Matsko, Ivan Aniskevich and Marina Zharskaya.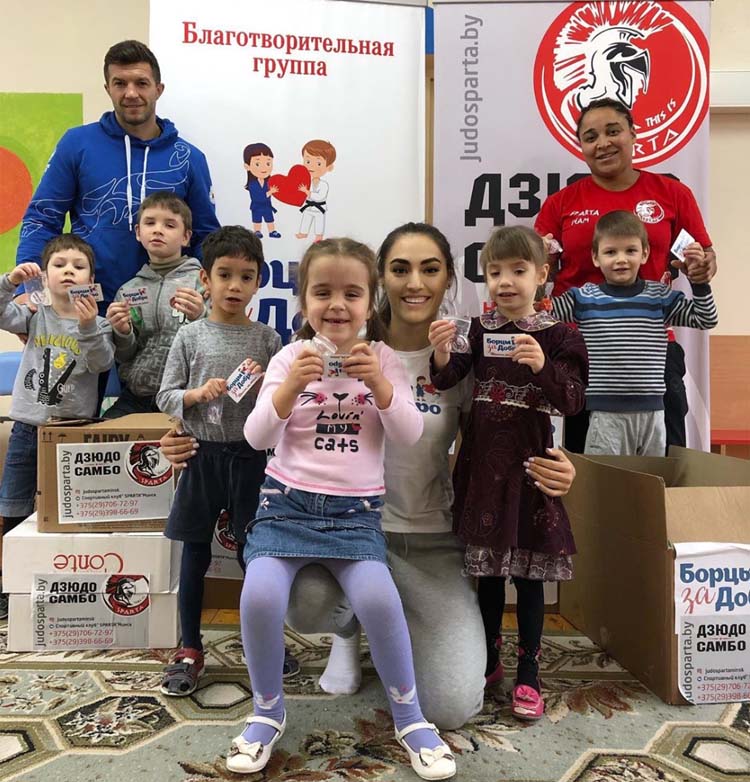 "After the workshop "Fighters for the Good", as planned, took all the help we collected to the orphanage No. 3 in Minsk, where we had a pleasant time in communication with children," Marianna Aliyeva summed up.