"Fighters for the Good": Sambist Marianna Aliyeva Launched Charity Initiative
Personalities
30 September 2019
Aleksandr Solomahin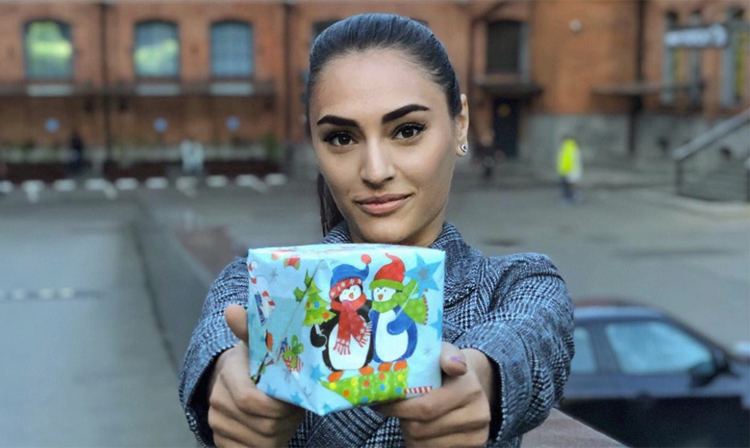 In mid-September, a community with a telling name, "Fighters for the Good", appeared on Instagram; it was established to bring together representatives of various martial arts in order to carry out good deeds. Thanks to this initiative, Russian sambists have already collected several "Boxes of Courage" with toys for children who undergo treatment at Cancer Centers, and plan to take part in other campaigns. Conceived in Moscow, the idea itself can soon gain international scale. Marianna Aliyeva, the initiative generator, shared with the FIAS website how the idea of establishing the community appeared, who was the first to take part in the project, why "Fighters for the Good" deliberately do not raise money, and much more.
'The idea of helping patients with serious illnesses was by no means new to me. I have been a volunteer for a long time, I help transport children to various clinics and centers,' tells Marianna. 'Once in a conversation with my friends, someone said how awesome it would be if all the wrestlers could unite in some philanthropic activity. Although we had no idea how to organize all this. Social networks came in handy, as any information can be spread in a flash on them. And so it happened with us: virtually in one day we were able to bring our idea into effect. Almost immediately, people started writing and asking me how to participate in the campaign.'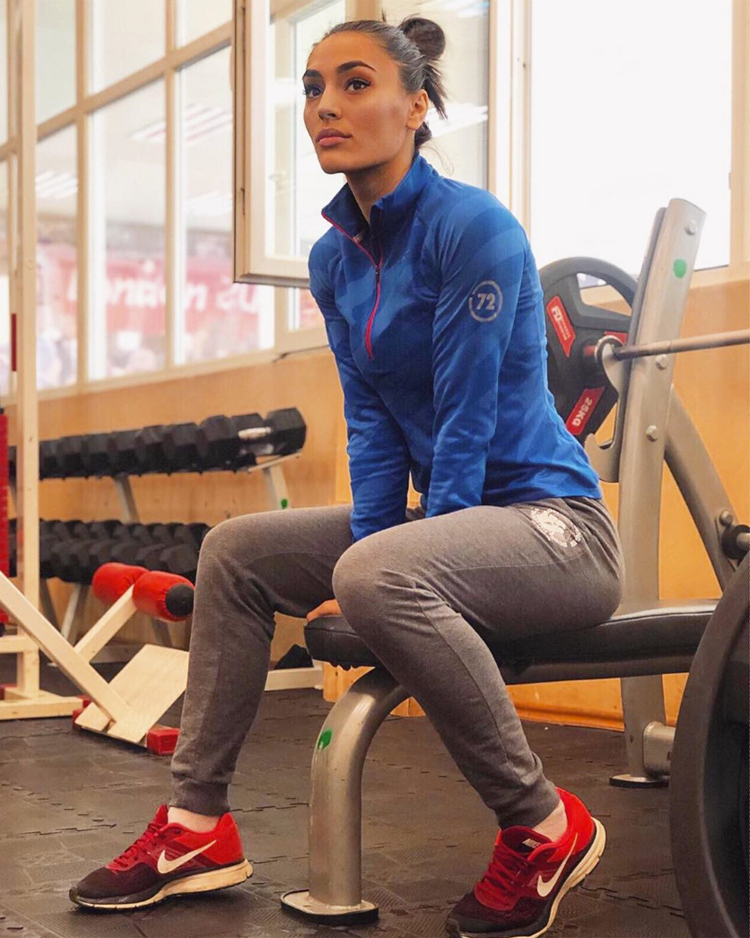 Marianna leads the community along with judo fighter Anastasia Dmitrieva. Each of them attracts to the project not only members of their particular sport, but athletes representing any martial art whom they are personally acquainted with and who respond to the initiative online.
'Just on the day following the creation of this initiative group, I went to the training camp where the national and junior women's teams of Russia were preparing for the World Youth Championships and the World SAMBO Championships. And in the morning, I announced at the general meeting that there was such an initiative, and whoever wants to join it can bring toys for children. By the evening we had about 200 toys from girls who decided to help. And on the very next day I packed them into boxes and took them to clinics. So everything went off very quickly,' tells Marianna Aliyeva.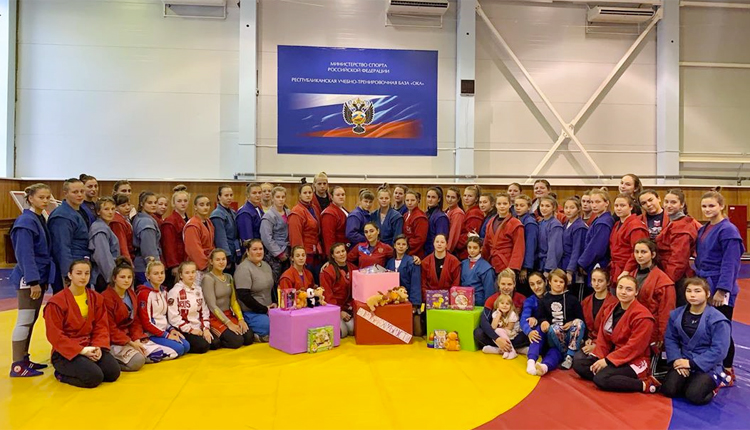 During the interview she also said that the Russian men's SAMBO team was also planning to join the initiative. And it didn't take long: while this article was being prepared for publication, they also collected several "Boxes of Courage" with toys. Now judokas are next in turn.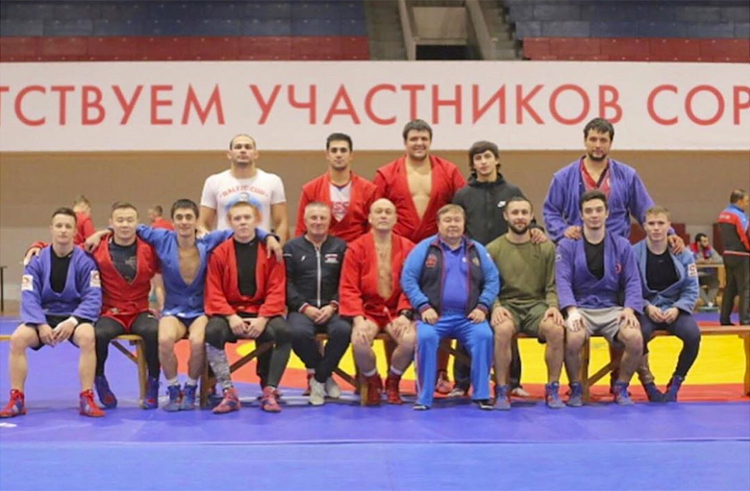 'It's our decision not to receive financial donations, as it takes all kinds to make the world, you know, and so to avoid any doubt in the purity of our intentions and values, we have decided that we should only collect toys and necessities,' Aliyeva explains. 'The essence of our initiative is to create a charity group (not a fund, because the number of people who no longer trust the funds and fund-raising campaigns is only growing), whose task is to offer practical help and collect the necessary things for those in need.'
Do the little patients at children's cancer centers really need toys? Indeed, most foundations and charitable organizations are involved in raising financial resources for medication and treatment. In response to this silent question, Marianna Aliyeva provides her own personal example.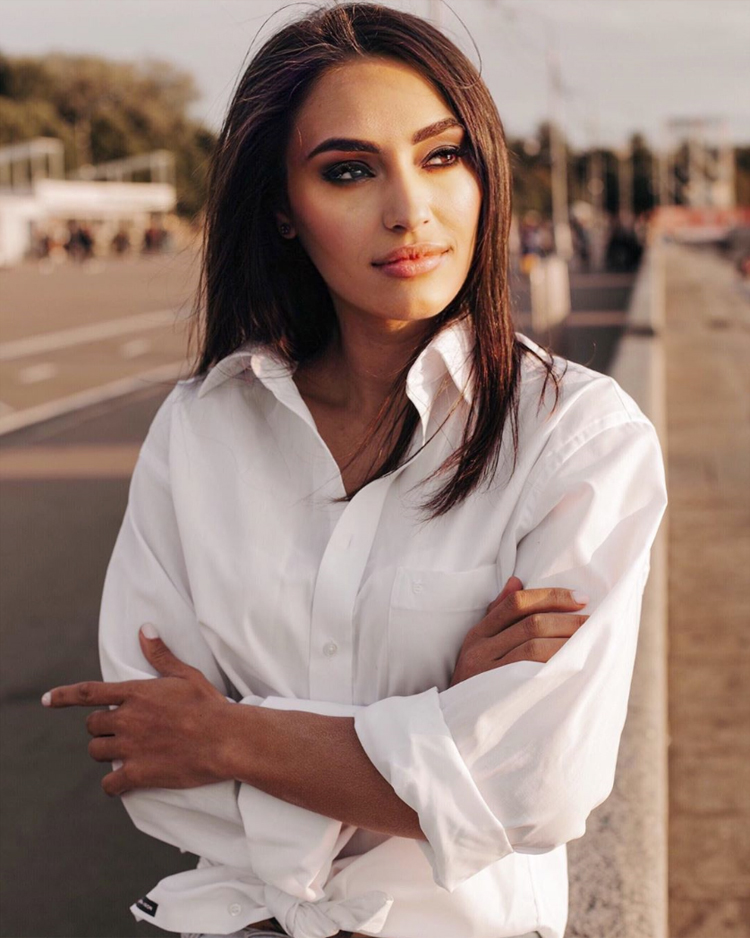 'Myself, I'm a patient of cancer center and have been in remission for 8 years. I went through all this and know how any small thing can affect the result of treatment, how helpful positive emotions are. We package up "Boxes of Courage" that are installed at the oncologist's offices, and a child undergoing another painful procedure may, as soon as it is over, choose their "reward" for courage, which explains why this box is called so. I know that these procedures are very painful indeed, and this reward might, albeit not too much, encourage a child to go through all this. No matter how strange it may sound, but my experience says: the easier children take these procedures, the higher are their chances of recovery.'
Marianna mentions her own disorder but in passing, as though not attaching great importance to it. And only when it comes to her sporting achievements, she makes a reservation: 'Since I was a bit sick, I didn't win as many titles as I wished to.' Nonetheless, Marianna Aliyeva is a world-class Master of Sports in SAMBO, a European Champion, a winner of the World Cup, a winner of the First "SportAccord" World Martial Arts Games, and today she coaches young sambists.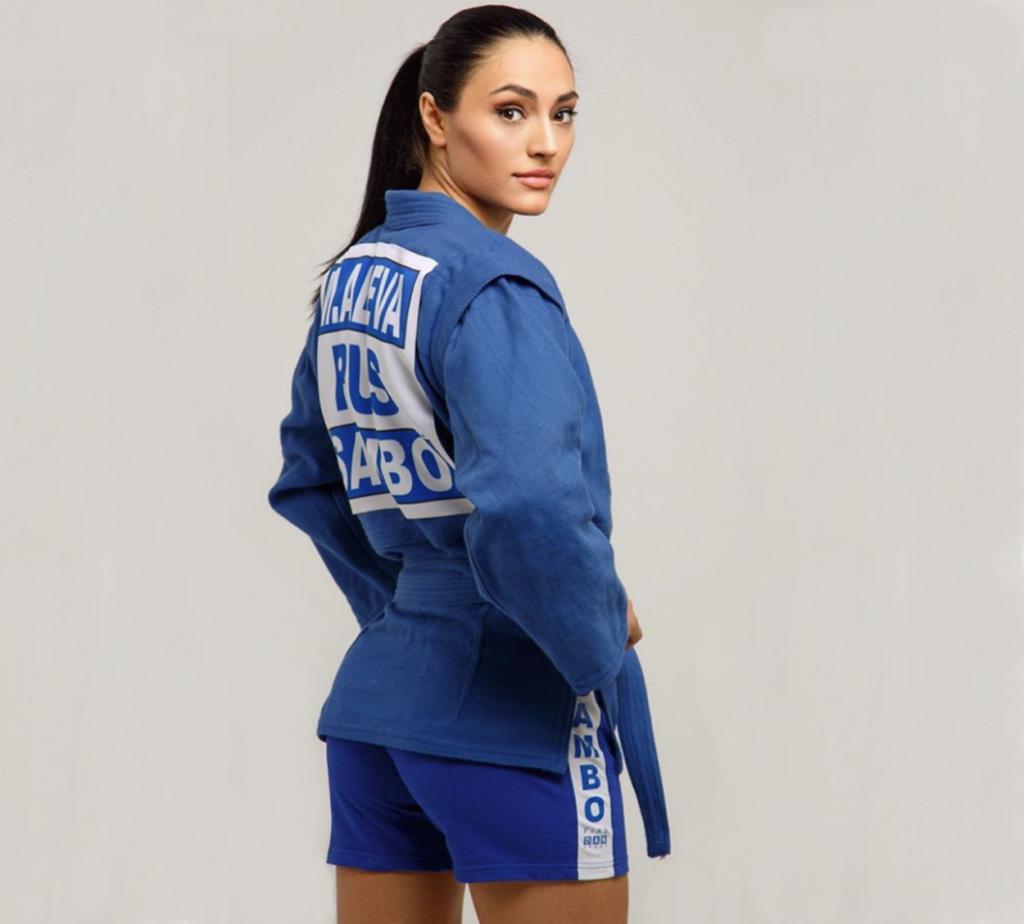 'They know me in SAMBO, as I try not to miss major tournaments: I go to training camps and the World SAMBO Championships, acting either as a psychologist or as an on-the-field coach - I fulfill any requests,' Marianna smiles. - I have already finished my sports career, while my sister Diana is successfully fighting, performing for the Russian team. And in many ways it was she who prompted me the idea of organizing a community of wrestlers. Athletes hardly have enough time to find someone to help, to delve into all these subtleties. And it would be nice if there was a tried and tested group where the fighters would trust each other and know that their help would go exactly where it is meant to go. As a matter of fact, my sister is one of those who has inspired this initiative.'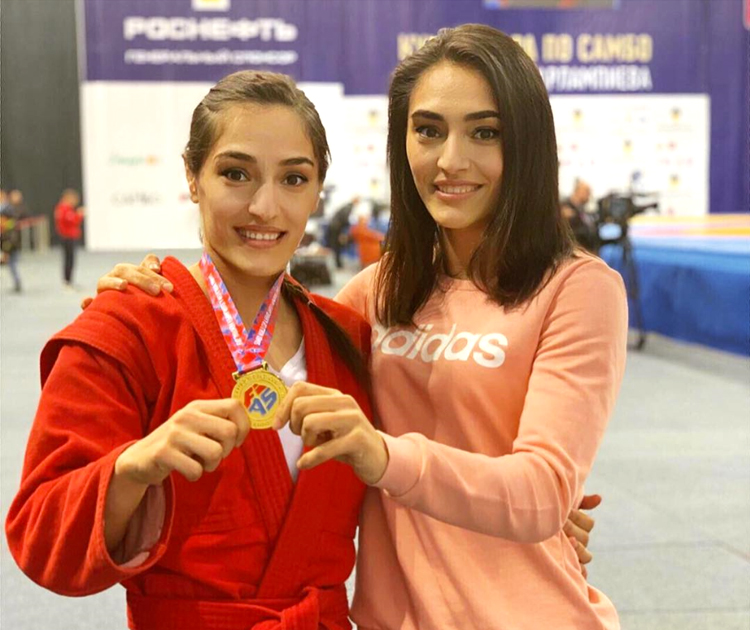 According to Aliyeva, the places where the "Boxes of Courage" should be delivered to are suggested to her at the club with which she collaborates as a volunteer. And she herself directly sends them to cancer centers.
'Now a lot of people who in one way or another relate to wrestling, friends and strangers alike, write to me on social networks. They ask where the toys can be brought, and since I train at the "SAMBO-70" Center myself, we arrange our appointments there,' explains Marianna. 'By the way, our next project is "Mother's Joy" Boxes intended for single mothers. We will collect the necessary things for infants: diapers, swaddling clothes, baby clothes, nutrition products and formula, and so on.'
And what should sambists and other martial artists do who live far from Moscow but also are willing to participate?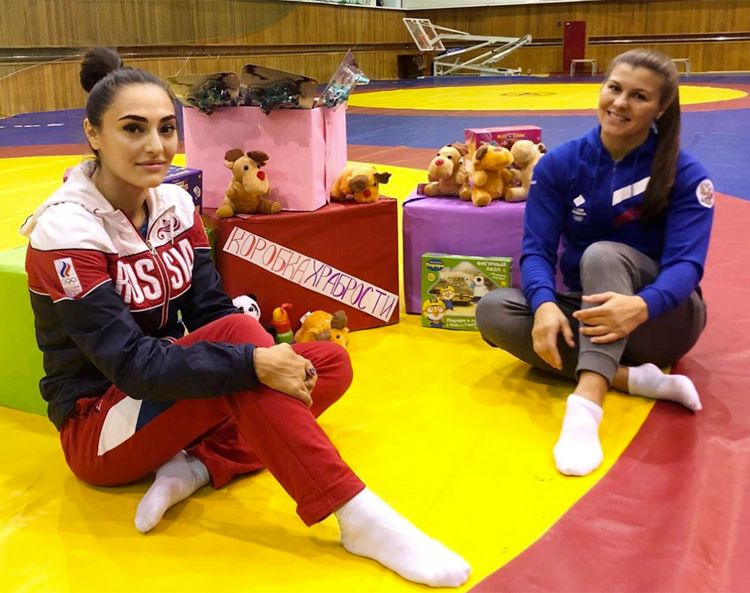 'We do not limit our scope of activities to supporting only Moscow children and single mothers. Since we are in Moscow, we started doing all this in Moscow. But I have already contacted, for one, a Belarusian sambist Stepan Popov, we are friends and communicate for quite a long time, so I offered him to launch the same initiative in Belarus. He will try to organize this for Belarusian children. Surely there is a similar center over there that will gladly accept the toys. And I urge all athletes from other countries to join, establish the same groups at home and do the good together,' says Marianna Aliyeva.
She notes that the initiative "Fighters for the Good" is still very young, so its organizers themselves do not know exactly what it can eventually develop into.
'However, the ultimate goal is to spread it everywhere, to any city, to any country. Each athlete can subscribe to our group, become a part of this initiative and do the good in their city, in their country. I hope I would have a chance to discuss the initiative with representatives of various countries at the World SAMBO Championships in Korea, where I will go to support my sister. I wish to offer them this idea, to explain the entire procedure. At the same time, our objective is to unite not only sambists or judokas, we want to bring together athletes representing all martial arts, therefore the group is called "Fighters for the Good". We believe that all fighters are but one big family,' claims Marianna Aliyeva.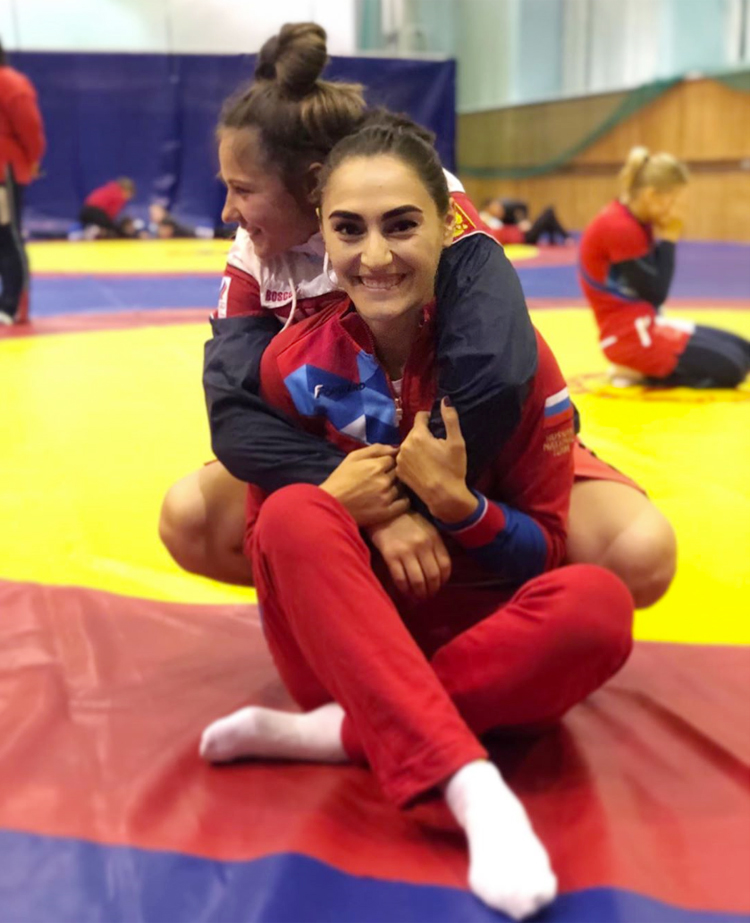 If you are interested in this initiative and you want to join it, you can contact Marianna Aliyeva on Instagram:
Fighters for the Good Community - @borcu_za_dobro
Marianna Aliyeva's personal account - @_marianna_alieva_