The bronze breakthrough of the Tunisian sambo wrestlers
Federations
1 December 2014
Sergei Grishin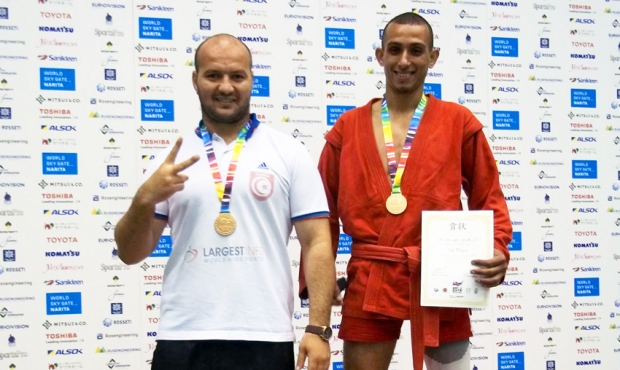 The medals distribution in the Sambo World Championships for a long time was "an inner matter" of several leading countries. However, the sambo promotion process in new continents rather unusual for this kind of sport passed the point of no return and becomes more and more extensive. The development pendulum began to swing and already cannot be stopped; the amplitude of its movement grows bringing new discoveries.  
The Sambo World Championship in Narita also presented to sambo fans many extraordinary athletes who had written new lines in the annals of the tournament having old traditions. In Japan, the Tunisian wrestlers acted vividly and confidently. And, as a result, they gained first ever medals of the World Championships throughout all the African continent history. For the second competition day, Makrem Saanouni (weight category of over 100 kg) won the first bronze medal in combat sambo. The next day his success was repeated by Msallemi Saif Allah (combat sambo, weight category of up to 68 kg).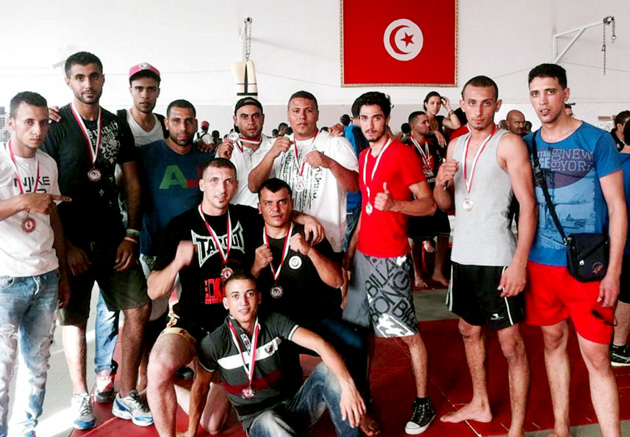 "We're confident in our powers"
"Of course, we hoped to reach high results in this Championship; that is why we had brought  a very strong team to Japan", Sofien Hawachi, the coach of the Tunisian national team, said in a conversation with the website reporter.
"This mature and dangerous athlete, who practices kung fu sanda, is the champion of Tunisia and Africa in this kind of martial arts. Moreover, he participated in the Savate World Championship. So we really counted on his success in Japan. Unfortunately, he had injured his leg and was not able to show all his potential. But anyway he performed very well; he put a bold front of it and managed to win the bronze medal. We in our team are all very glad", commented the coach estimating the success of Saif Allah.
The coach added that the first bronze medal obtained by Saanouni "encouraged other athletes. They realized that their level makes it possible for to them struggle for the Championship medals. All their martial spirit they put in fights helped us to be successful, especially for Saif Allah".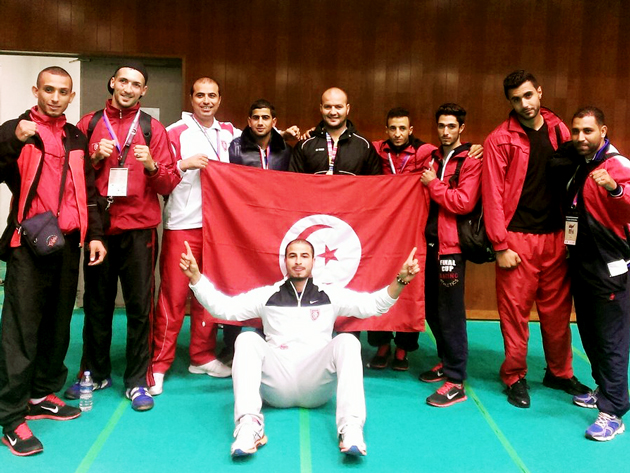 "I'll gain the Japan gold in Morocco"
"There's no doubt we'll participate in the Sambo World Championship in Morocco", noticed the Tunisian representative about the team's prospects in the Sambo World Championship which will take place in Casablanca (Morocco) in November 2015.
"We're intended to get ready for the tournament to take place on our home continent a lot better and win more medals. Now our main goal is to prepare two full sport and combat sambo teams. Also we have to learn strengths and weaknesses of our principal competitors."
"We will try to be prepared to improve our results in each Championship comparing to the previous one", added Sofien. 
"We have female athletes who practice sambo. Typically they come from judo, their level is pretty high, but the issue of participating in the World Championship is often about the money. And sometimes we are to take a tough decision and choose the athlete to represent our country in this competition so important for us. I think our girls will definitely take part in the World Championship in Casablanca", said the specialist estimating prospects of the female team.
The Championship bronze medal winner Saif Allah didn't conceal his ambitions and some disappointment as he was talking to the FIAS website reporter: "Despite the fact that I had come to Japan with an injure (bursting of the leg muscle), I felt confident in my victory. The bronze medal is, of course, an excellent result and I'm glad to become a winner. However, I hoped to get more, now I have to wait for a year and be better prepared. I promise you, in Morocco I'll gain my deserved golden medal which I had to gain in Japan".