African SAMBO Championship: just a couple of days before the start
Competitions
28 April 2013
Sergei Grishin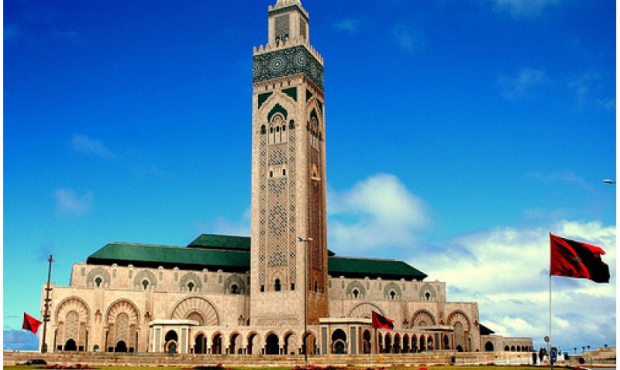 Despite financial hardships in the region African SAMBO develops quite successfully. The team under the leadership of Dalil Skalli, President of the African Sambo Confederation, have recently managed to do a lot. Now there are 18 countries which develop SAMBO. The National SAMBO Championship has been held here already for 7 times while the World Championship among masters has been successfully held in Casablanca (Morocco) in 2012. This year the Open African SAMBO Championship, one of the SAMBO World Cup stages, will be held here, in Casablanca for the first time. It will happen in September while the African SAMBO Championship, major start of the year for African SAMBO, will be also welcomed in Casablanca at the beginning of May. That's what we are going to tell you about in our today's report.
Casablanca is the most populated city in the Kingdom of Morocco. It is a truly centre of the African sambo life. The name of Morocco means "a white city" translated from Spanish. It is located on the coast of the Atlantic Ocean and its major tourist attraction is a magnificent Hassan II mosque with the tallest minaret in the world.
Sambists from 14 countries will visit Casablanca for participation at the beginning of May. It is a record of African SAMBO Championships. Teams from Algeria, Tunisia, Congo, Cameroon, Mali, Niger, Nigeria, Senegal, Ghana, Benin, Mauritius, Sierra Leone, Djibouti and, of course, Morocco will compete for the title of best sambists of Africa.
About 100 sportsmen are going to measure strength with each other at the universal sports hall named after King Mohammed V which is capable to receive 10 thousand viewers. That's where the World Sambo Championship among masters took place in 2012. The Mediterranean Games, the Arabian SAMBO Championship as well as the World Sambo Championship far back in 1987 were welcomed by this sports hall. The sports hall is named after King Mohammed V who was the most beloved Sultan and King of Morocco.
The teams come to Casablanca on May 2. May 3 is the day when technical meetings and instruction of judges will be carried out. The fighting in the sports hall named after King Mohammed V will start on May 4 and will continue on May 5. All the participants of the African SAMBO Championship will already return home on May 6.
Some of them will return home with medals and prizes though, of course, everybody will return with experience and new skills which are necessary for all the participants of the sambo holiday – from coaches and sportsmen to organizers and judges. As we all know, foundation for future victories is created from start to start. And it is precisely experience which will be of much use for us as we have many important and significant starts in SAMBO ahead.
Natalya Yukhareva,
www.sambo.sport