Asian Sambo Championship 2016 in Ashgabat: India waiting for "bronze"
Competitions
26 May 2016
Sergei Grishin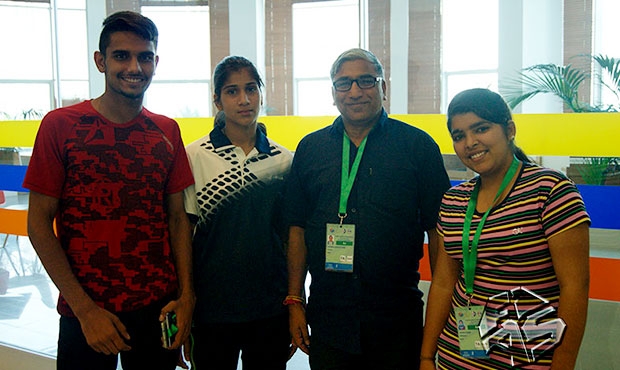 Today has taken place the weighing of those athletes who will start at the Asian Sambo Championship 2016 tomorrow, which means six weight classes for adults, eight for juniors and six for boys and girls.
During the weighing we managed to talk to the general secretary of India's Sambo Federation Ram Sharma, who in an interview for the FIAS's site told us about his impressions of the country that is hosting the continental championship this year, and also told us about the medal hopes of India's sambo team in this tournament:
"I really like Turkmenistan, it's a splendid country. We are surrounded by hospitable locals and very pleasant and ready for any possible assistance and support volunteers. The arena is wonderful, and I'm pleased that we will start exactly where the 2017 Asian Indoor Games and Martial Arts Games will be held. This tournament is valuable in itself, and also as a stage of preparation for the Asian Beach Games to be held in September this year in Vietnam.
Here, our team consists of three people: 2 girls and 1 boy who will perform in the adult category. For them it is the first experience of playing at the continental level, before this they participated only in national championships. What can I say about the result we expect? Honestly, though you should dream big, but for our team in this tournament I will be very pleased with a bronze. And I think we can do it."