European Sambo Championship in Zagreb: champions and winners of the final day of the tournament share their impressions of victories and defeats
Competitions
18 May 2015
Sergei Grishin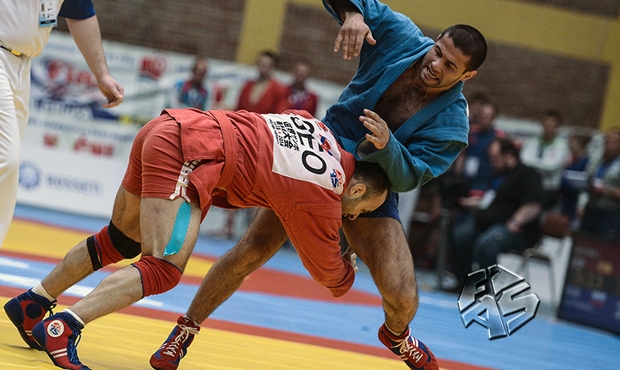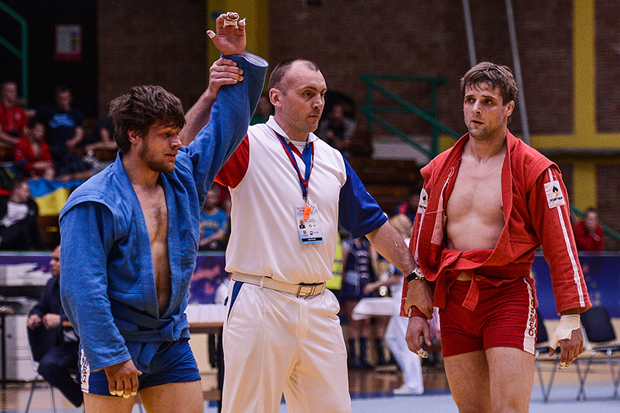 Radvilas Matukas (Lithuania), 2nd place, sports sambo, 82 kg: "Our subgroup was very strong, each fight could be the last"
In the starting fight of the competition Matukas scored a sensational victory over the reigning world champion Vladimir Prikazchikov from Russia. Then he went straight to the final through a series of brilliant fights, where in a bitter struggle gave way to a Moldovan Sergey Oshloban. "Many people told me: "You have to win today." Probably, at the final I was already too tired. The subgroup was so strong I had nothing to lose, each fight could be the last one. I have won twice before against Sergey, but this time he was stronger. This is my first time in the final of the European Championship, before this I was only third, and of course it is a step forward. Now I will think about the World Cup."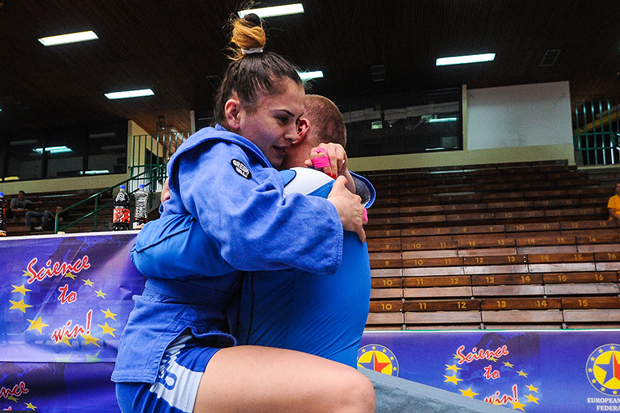 Daniela Hondiu (Romania), 1st place, 56 kg: made history gaining the first gold for Romania
Daniela´s gold medal became the first one in the history of the country, before that Romania only ever won silver at European championships. The heroine of the day shared her impressions about making her country´s sports history with the FIAS site: "I am very happy and would like to see all the girls from my team go my way. This championship was a test for me, the main start of the year will be the European Games in Baku. In Zagreb I struggled without much stress, as in training. The coach (Viorel Ghyska) and me, we did not plan to perform precisely this combination (knocking to the ground and instant painful technique) in the final, but am very glad that this technique turned out well, we´ve been sharpening it for a long time and it's great to have it bring results at such an important fight."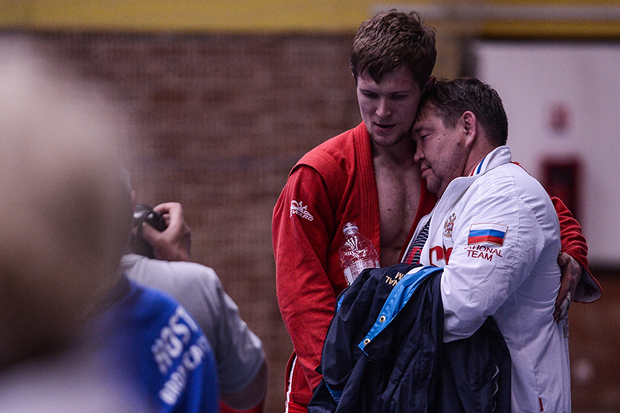 Ilya Khlybov (Russia), 1st place, sports sambo, 62 kg: "I wanted to throw a lot in the final"
In the final, Ilya performed his favorite technique, an excellent back throw from his knees, and then put the winning final point with a quick and precise execution of submission. In an interview with FIAS he told how his tactics were built: "A back throw from the knees is my favorite technique, and everyone knows it, but ... there are a lot of nuances there. So we are working on these little things. The Bulgarian in the final wanted to benefit from the tactics, waiting for me to be punished. I wanted to win without any questions. I went to throw, throw and throw, wanted to have 5-6 points more than the rival. As a result I did a submission, which was probably even better, spectacular and emotional, I hope the audience liked it. Last year I was sick, missed a year of fighting, and of course I wanted to prove that everything is still ahead for me and my major victory is yet to come."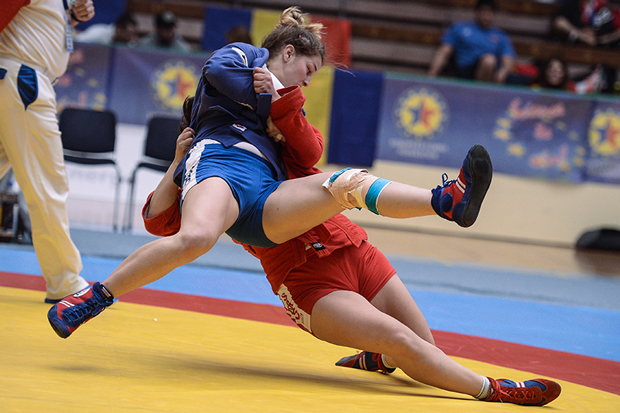 Ivana Yandrich (Serbia), 3rd place, 68 kg: "Battle after battle, I will try to move forward" 
"I'm happy with today´s medal, it´s a good result for me, but I´m also a bit upset that I could not beat the Belarusian Namazova in the fight for the final: I lost concentration, and with it the chance to reach the final. My next step will be the European Games in Baku, all the preparations are now focused on the games. I am happy that I will represent my country in Azerbaijan on such a grand sports event. I´m really very happy that I will have a chance to compete in this great tournament, fight after fight I will try to go forward to the pedestal."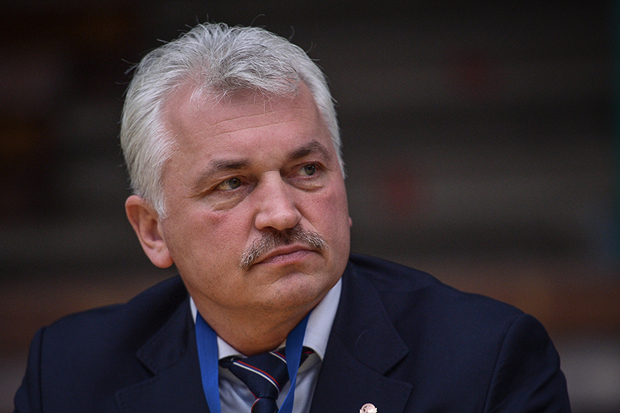 Sergey Eliseev, President of the European Sambo Federation: "European sambo is on the right path of development"
 "17 countries won prizes in Zagreb. Tournament´s results show that all athletes were ready to fight for the awards. Each fight was extremely important, and medals went to many countries. This is a good example that the level of fighting in Europe and the level of competition increased significantly. It's great, it's a very positive effect for us showing that the European sambo is on the right path of development. I noted that many teams brought to Croatia their best athletes to check whether they are ready for the Games. Now we are all waiting for the start of the sambo tournament during the first ever European games."
 
Flash: Oleg Bogatov (RIA Novosti)