European Sambo Championship in Zagreb: emotions and impressions of champions and winners of the second competition day
Competitions
17 May 2015
Sergei Grishin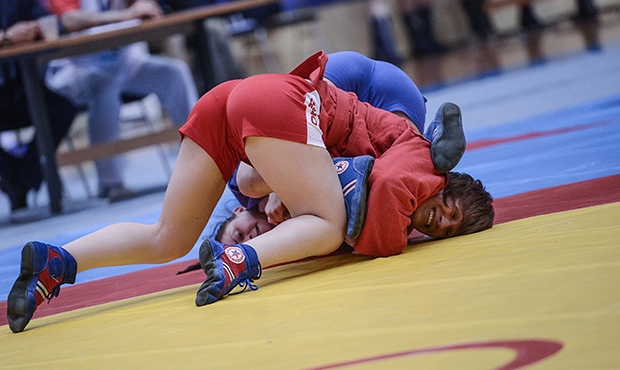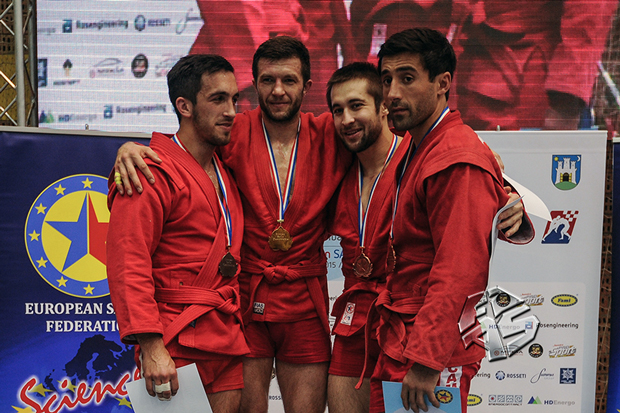 Ali Kurzhev (Russia), 3rd place, sports sambo, 74 kg: "Today I've lost to myself"
In the starting fight of the competition in a bitter struggle Kurzhev lost to the future champion of the tournament, Stepan Popov from Belarus, and passed to the comforting part of the competition where he was lucky and accomplished a bronze. "For me, the first meeting always gets uneasy, like for most athletes. I do not know what happened, the calm analysis of the meeting is yet to come, we should talk with the coach and discuss everything. I know one thing: I've lost to myself, I could have won, the match was going at my dictation. Now I'm planning to take part in a few judo competitions, and maybe next year will move to a heavier weight category where I feel more comfortable."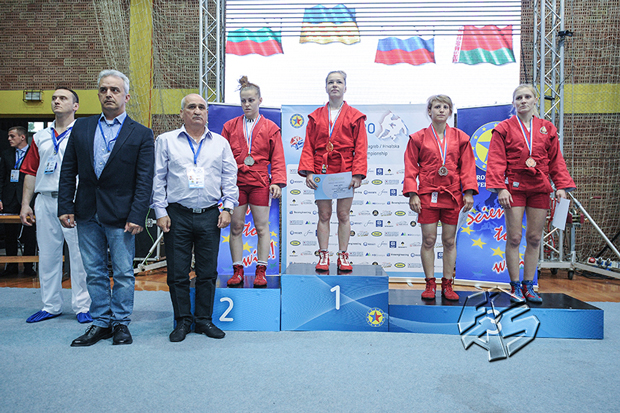 Maria Buek (Ukraine), 1st place, 52 kg: "The main thing is to move towards your goal"
"My winning recipe? The most important thing is to have a goal, if there is a goal, there will be results. Motivation and desire are most important. And not only to have a goal, but also to move towards it, to work for it. Today I'm very happy; this is my first gold medal at a competition of such a high level."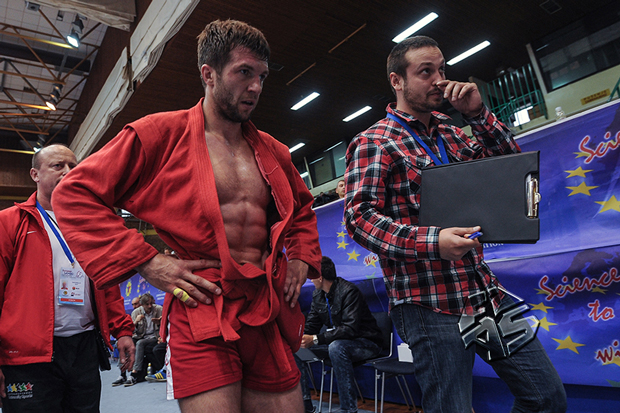 Stepan Popov (Belarus), 1st place, sports sambo, 74 kg: "Haven't told anybody about my broken nose"
"To be honest, a few days before the departure I broke my nose, however I hid it and didn't speak to anyone about it. That restrained me a little, made me back down a bit, so that I was fighting calmer somehow, just went out on the mat and did my job. I was well prepared. It so happened that the first fight with the strongest Russian Ali Kurzhev happened right at the start of the competition, though I expected us to fight in the final. We showed a beautiful struggle, I threw, I was thrown, and in the end I gained a victory. Then it was somehow psychologically easier."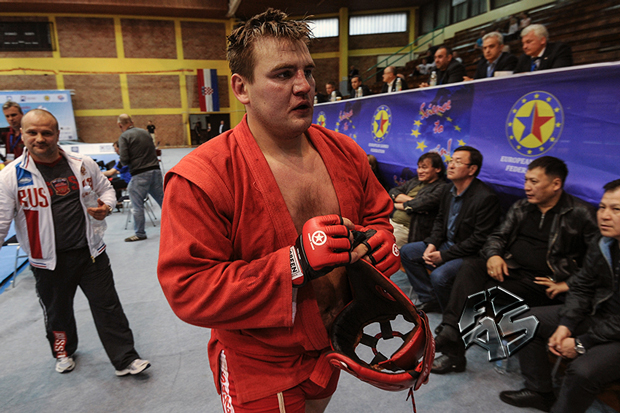 Kirill Sidelnikov (Russia), 1st place, combat sambo, over 100 kg: "It was necessary for me to miss this movement, it shook me up"
Kirill conducted his final match with a longtime rival, Martin Marinkov from Bulgaria. At the start of the meeting he missed a hit on the legs which cost him 2 points, then through a series of throws and a hold Kirill won the fight. "I needed this jolt in the form of a missed hit, it spurred me further and motivated. I dedicate this victory to my country, to all the living and to the memory of our ancestors. "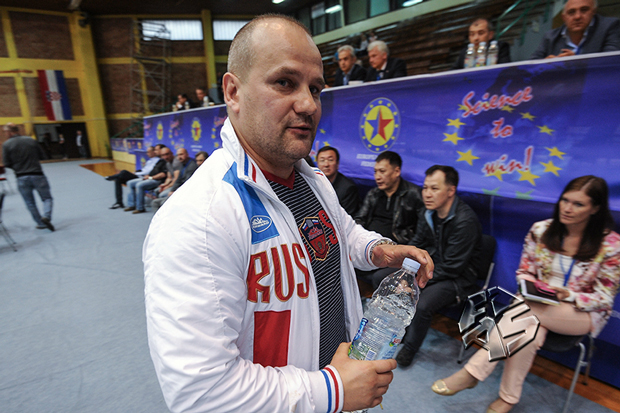 Konakov Alexander (Russia), head coach of Russia in combat sambo: "Today was a success; we have 3 gold medals and a good mood"
"Yesterday we missed top honors in two weight categories but today it went very well. Three finals and three golds, what more could you want? Only the victory of the Russian players in the half-final match of the World Hockey Championship against the United States."