The Costa Rican Championships were held in Guadeloupe
Competitions
4 October 2017
Sergei Grishin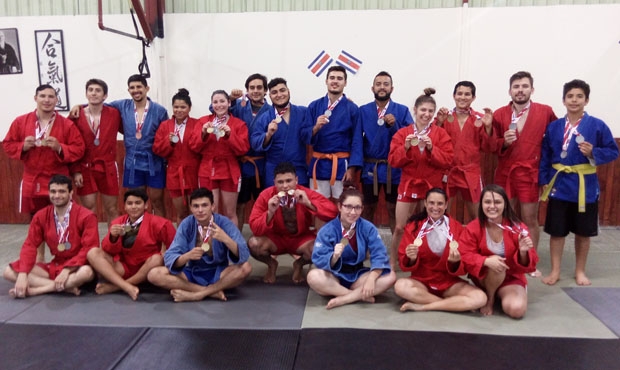 The Costa Rican National Championships were held in Guadalupe (suburb of national capital San José) on the 16th of September.
Costa Rican SAMBO Association timed this event to coincide with Independence Day, which is celebrated annually on September 15. Association executives decided to hold future championships in the middle of September as well in order to pay tribute to one of the most important national holidays.
30 strongest athletes, representing 6 SAMBO academies and 12 cantons, participated in the tournament.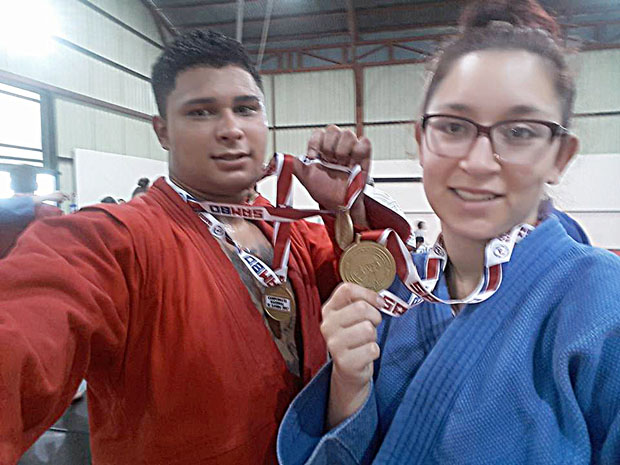 «In Costa Rica SAMBO used to be just some little known martial art, but now it is gradually turning into a nationally recognized sport. For example, representatives of two local television companies were present at the championships this year. They not only captured fights on video, but also interviewed tournament participators, coaches and hosts», – noted Costa Rican SAMBO Association president Guillermo Sánchez.
Winners of the 2017 Costa Rican National SAMBO Championships
Women
48 kgs  - Jessica Perez
52 kgs  - Lia Rodriguez
56 kgs  - Katalina Sanchez
60 kgs  - Reina Cordoba
64 kgs  - Nicole Castro
68 kgs  - Andrea Guillen
72 kgs  - Norma Jimenez
Men
62 kgs  - Alonso Rojas
68 kgs  - Roberto Barboza
74 kgs  - Hanz Molina
82 kgs - Daniel Díaz
90 kgs - Cristopher Villalobos
100 kgs  - Daniel Sandí