Sambo in Costa Rica: for students, for the sake of peace and in memory of the heroes
Federations
14 April 2017
Sergei Grishin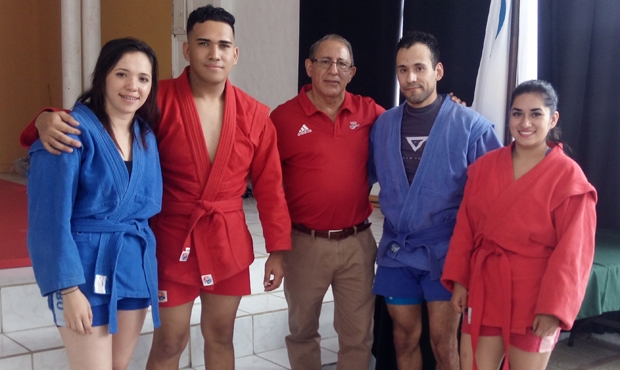 Costa Rican sambo association is a young, but active organization. Since the beginning of the year, it has already held three national sambo championships and has planned to hold the forth – preliminary round of Pan-American championship. Moreover, Costa Rican sambo wrestlers arrange demonstrational events for whose who is still unfamiliar with this sport. Presentations are being held at the events of various levels, which undoubtedly boosts sambo awareness within the country. More information about the development of sambo in Costa Rica is in the report on FIAS website.
Sambo for students
An important event took place in San Jose, the capital of Costa Rica, on March 31. On this day, there was the opening of 2017 University Games, organized with the assistance of Ministry of Education and Olympic Committee of Costa Rica. Particularly at this event, the representatives of Costa Rican sambo wrestlers organized demo sambo for the students of Autonomous University of Central America. According to President of Costa Rican Sambo Association Guillermo Sanchez, such presentations are being held on a regular basis and are a part of the program of sambo promotion among university and school students.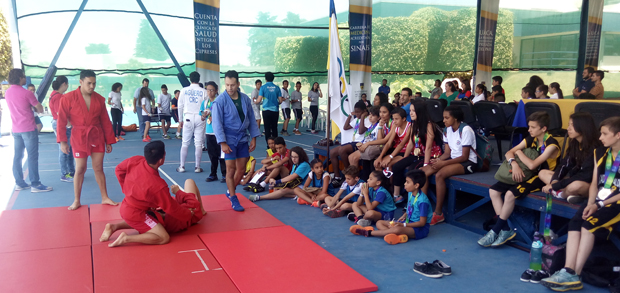 Sambo for the sake of peace
A picture is worth a thousand words. According to this logic, Costa Rican Sambo Association decided to organize sambo demonstration in National Olympic Committee. The presentation was held on April 6 as a part of the festivities of International Sports Day for the sake of peace and development. Sambo wrestlers not only demonstrated their skills and the beauty of this sport, but also stated their civil position for pure sport and peaceful settlement of disputes, once again confirming the truth that the best fight is the one, which never happened.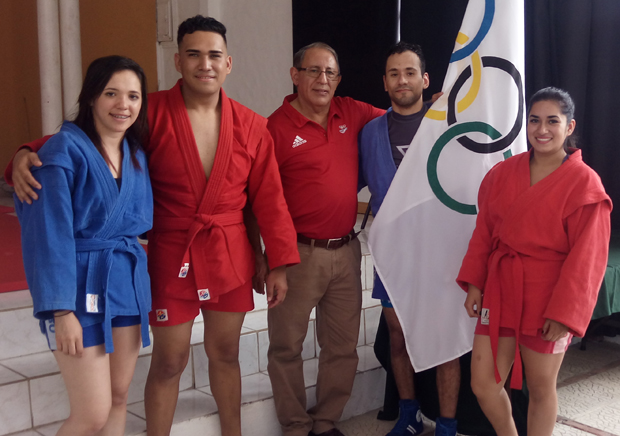 Juan Santamaria tournament
On Saturday, April 8, Costa Rican Sambo Association held the third national sambo competitions for this year – Juan Santamaria Tournament.
Juan Santamaria was the national hero of Costa Rica, who died heroically struggling for independence of his country. There is a national holiday – Day of Juan Santamaria in commemoration of his death, which is celebrated on April 11.
Following the results of the competitions, Guillermo Sanchez noted that tournament by tournament in Costa Rica, the number of participants is growing and the wrestlers` skills are getting better. Children's sambo competitions became the peculiarity of these competitions, 8 young sportsmen participated in them.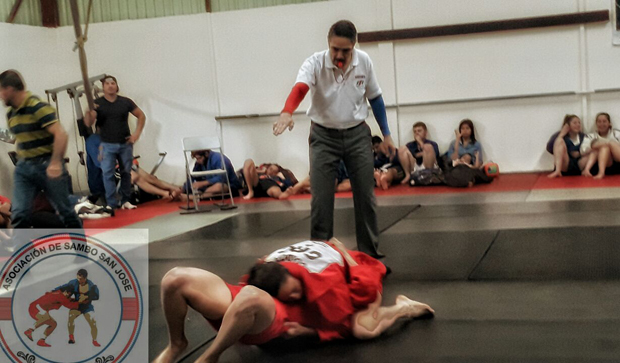 What lies ahead?
In as little as a month, on May 14, preliminary round of 2017 Pan-American Sambo Championship as well as tournament for children and cadets will be held in Costa Rica. After this the best of the best will represent the country at the continental championship.