Mauritius SAMBO Championships Held for the 7th Time
Federations
30 May 2019
Aleksandr Solomahin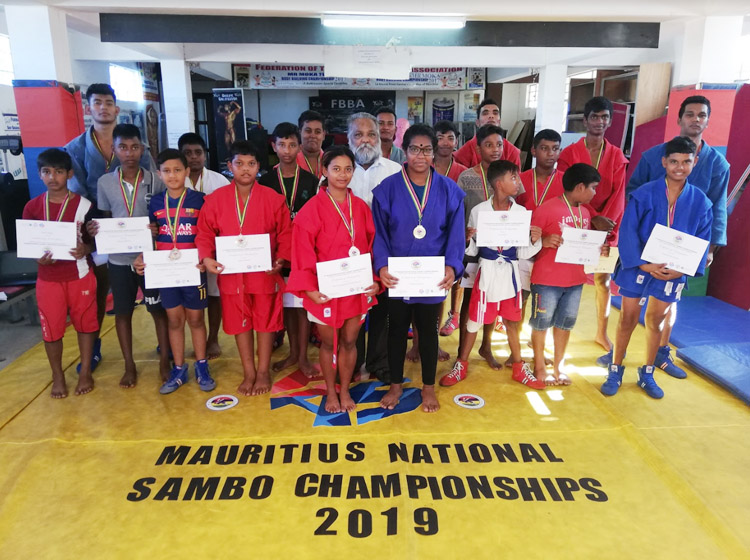 The largest district of Mauritius, Central Flacq, became the venue for the 7th National SAMBO Championships. Held on May 12, the tournament was attended by about 30 sambists representing 6 regions of Mauritius.
As the President of the Mauritius National SAMBO Federation Parsad Balkissoon remarks, the competitions have been a great success, and the athletes tried to impress the audience with their technique to the best of their abilities.
'I am glad that SAMBO is expanding in Mauritius. In the near future, we plan to stage one other, larger tournament in SAMBO. At the moment, preparations for it are already under way,' claimed Parsad Balkissoon.
According to him, the progress of the local sambists is really impressive, and their will to win the national championships is highly commendable.
'I'm confident that in the near future Mauritius will start delivering outstanding sambists who will assert themselves at major international competitions,' he added.
The national federation sees one of its priorities for the expansion of SAMBO in Mauritius in the development of the "Young Sambist" program. It was launched last year, and its objective is to engage schoolchildren and students in SAMBO classes.
Today, all the thoughts of the Mauritius SAMBO team are zeroed in on the African Championships that will be held in Morocco in June. According to Parsad Balkissoon, athletes are willing not only to compete for medals, but also to demonstrate their bright technique on SAMBO mats in Casablanca.