Youth Sambo World Cup: waiting for the start
Competitions
4 December 2014
Sergei Grishin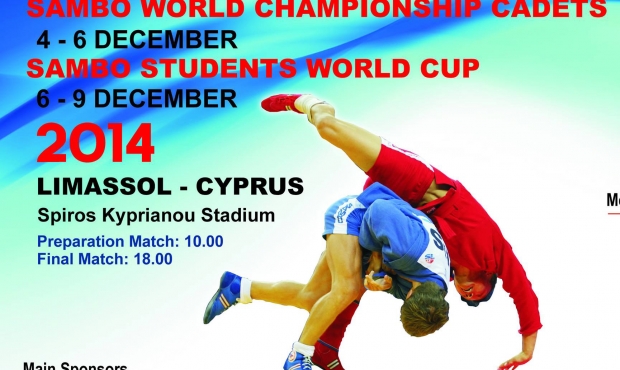 Youth Sambo World Cup takes place for the first time in history. This competition is a debut, however, everything goes on as usually before the start. The ritual is well-known: arrival, accreditation, accommodation, training, weighing. Nevertheless, there is something new in Cyprus: jogging along the sea and swimming every day in addition to the daily sportive routine. Moreover, the water temperature is comfortable: + 20°C, especially for those in whose countries it's already snowy. Read in our report from Limassol, Cyprus, how different team members prepare for the start and what they're waiting for.

Yevgeny Nasyrov, Senior Coach of the Women's youth team of Russia:    
We prepared in Ryazan, in a full-time training camp. Our team is friendly and very diverse. Some girls are agitated, some travel by air for the first time, some travel abroad for the first time, while for others travelling overseas is usual thing. Some of them are "dischargers" who eat little, heavies help them, by "sweeping" everything that dischargers cannot eat. It is interesting that almost all my supervisees brought large support teams here. These are private coaches, young sambo athletes' relatives as the World Cup is the first global contest in their lives.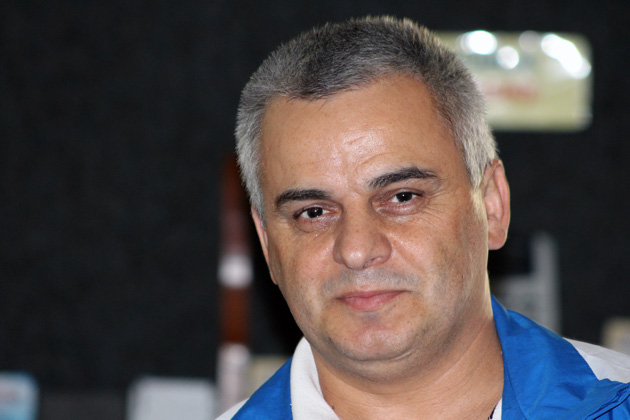 Gogua Durou, Senior Coach of the Greek youth team:
We have a good team, and we're waiting for the medals, of course. You see, in this age both technical and physical level of sambo athletes is maximally similar as, perhaps, never again in the future. Therefore, tomorrow the result will mainly depend on psychology, drawing and last but not least daily warming up. It will be interesting, we will see. We have a full male team - 9 persons. There are champions and prizewinners of the Balkan Games held in this age category. They are more experienced, of course.

Martin Clarke, President of the British Sambo Federation:
This event is an excellent opportunity for the sambo athletes in this age group to prove themselves and to declare themselves at the global scale. Thankfully, now this event is scheduled in the calendar of the International Sambo Federation. Four sambo athletes will fight for Great Britain in Limassol these days. Of course, they did not start as sambo fighters, some of them came from wrestling, others from judo. However, now I am sure that after success of the London President's Sambo Cup in September, this martial art will develop dynamically and will become more and more popular, especially, among children and young people.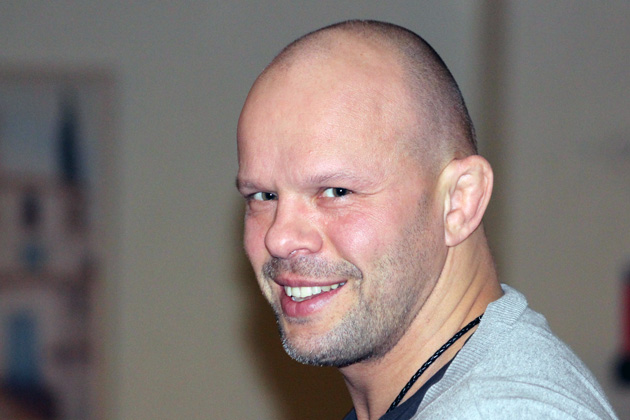 Vsevolods Zelionijs, President of the Latvian Sambo Club Association:
First time lately, our team is quite large. Seven guys and two girls will perform in Cyprus. I think that such competitions among sambo athletes of this age are very important and should attract special attention, while the work of the national sambo federation is to be focused on development of youth sambo in the country. That's what we do in Latvia based on the principle that what is growing and developing now will be strong in the future. Our athletes faced a very tough competition to enter this championship, there were to stages for Latvian sambo athletes: the Open National Cup and International tournament attended by teams from the Baltic States, Russia, Belarus. We will see the results of our work very soon.
[Photogallery] Accreditation of the World Sambo Championship among Cadets in Limassol