THE WORLD SAMBO CHAMPIONSHIPS AMONG MASTERS WILL BE HELD IN GREECE
Competitions
3 November 2017
Sergei Grishin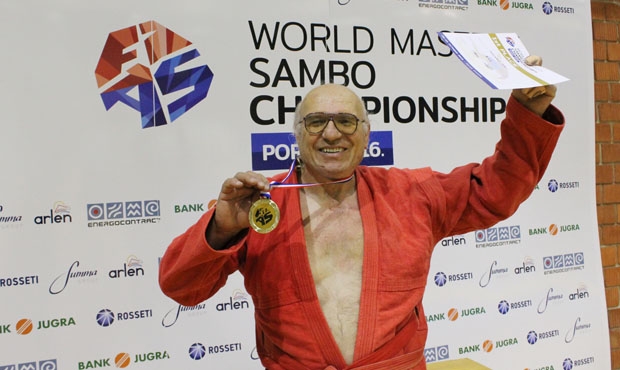 The Greek city Thessaloniki will become the venue for the World SAMBO Championships among Masters. The competitions will be held on October 20-21 in the Dak Peraias sports complex. This big modern arena is mainly used for competitive sports tournaments, but for a few days it will turn into a SAMBO center.
Among the participants of the Championships are those athletes, who cannot imagine their lives without SAMBO. In real life they are good friends, but on the mat during the fight they are bitter rivals. After the fight they once again shake hands and hug each other. Traditionally, it's usual to measure against lived years and gained or lost kilos at the tournament. The participants make jokes about it. The competitions are held among 7 age groups and 7 weight categories.
The age groups are as follows: 35-39, 40-44, 45-49, 50-54, 55-59, 60-65, over 65 y.o.
The weight categories (among men) are as follows: 62, 68, 74, 82, 90, 100, +100 kgs
There will be newcomers among the participants for sure, as well as those, who can hardly count the number of their performances at such tournaments. Follow the results of the tournament on FIAS website to learn about the strongest participants.