The World Championship gave bright impressions and new motivation to sambo athletes of Mexico
Personalities
10 December 2014
Sergei Grishin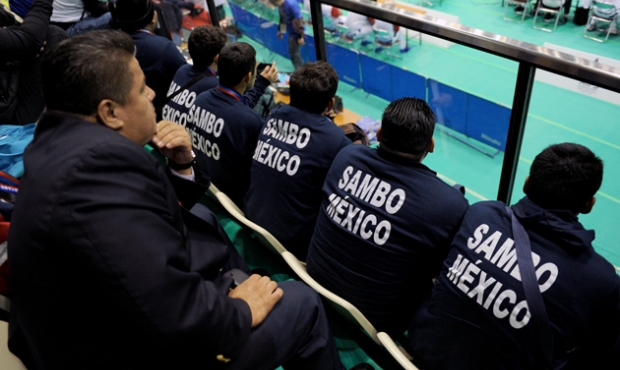 Summing up the World Championship in Narita, the representative of Mexico's national team, Antonio Ramirez, told the FIAS official website the following: "Our team consisted of six people — five men and one woman. We have a very young team — two boys are just 17 years old, the girl is nineteen, and the rest are 21 and 24 years old.
"None of our guys has been injured, and it can be already considered as a good result of the tournament," said the expert. "All athletes are satisfied with their performance and are ready for new achievements. Our guys represent different states of Mexico, and their performance at the World Championship was a great motivation for each of them to continue training, to win again the right to perform at global forum and show a better result." 
The team coach noted that "many of our friends watched the broadcast of the fights on the Internet and now they want to train even more to explore a new sport."
Ramirez presented an additional result of the competition in Japan, saying: "There is another important step for our motivation — our guys spoke and took pictures with the legends of sambo and judo (Russian athlete Fedor Emelianenko, Japanese athlete Yasuhiro Yamashita and other celebrities) at the World Championship, and for them it was a new step forward in the understanding of sambo. They are all excited."
The representative of Mexico's national team expressed special thanks "to the International Sambo Federation and to Russia for the fact that they are making great efforts to promote sambo in the world. Russian experts teach us how to use sambo for smoothing out conflicts in various fields. Sambo unites different people from different continents — and it is the most important thing."
"I have been working in the sambo structure for seventeen years and I can estimate how rapidly our sport develops. Every year it involves more and more people, because they understand that this is a very effective sport that can help in different life situations. Many people in our country are interested in sambo, not for achievements in sports, but for self-improvement and in order to lead a healthy lifestyle," concluded Antonio Ramirez.