British Sambo Championship was held in the marriage room
Competitions
13 April 2017
Sergei Grishin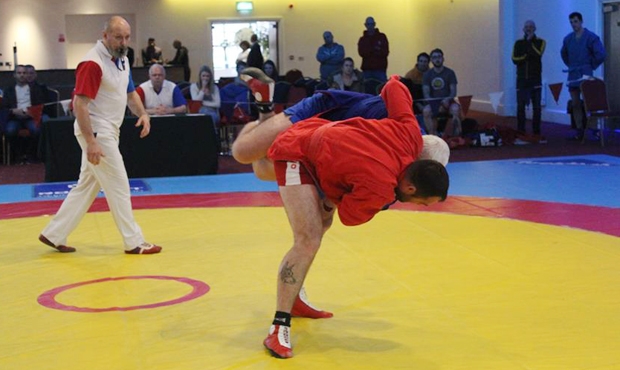 British Sambo Open Championship was held in Birmingham on March 17. Venue of the tournament – Supreme Suite West Bromwich – became its distinctive feature. Sambo wrestlers competed in the hall, which is used for hosting wedding ceremonies and anniversary celebrations. Low ceilings and ornamented walls gave the fights a peculiar charm.
"Of course, we are used to gyms and halls for competitions, so we`ve found these new surroundings quite intimate, - President of British Sambo Federation Martin Clark said. – Spectators were in proximity to mats and could witness many breath-taking fights".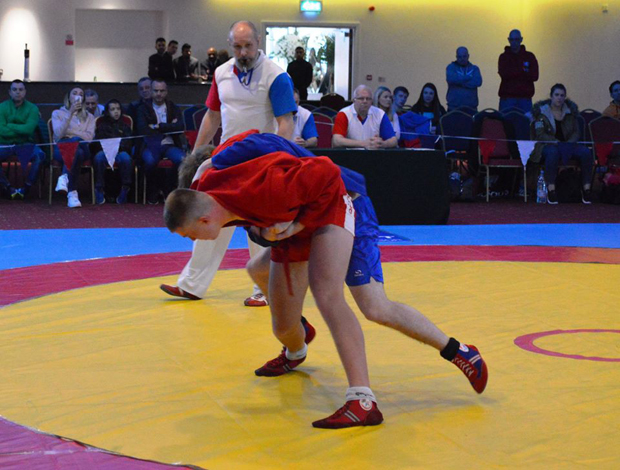 According to the hosts, sport sambo fights among men, women, youth and children as well as combat sambo fights were held at the tournament. Sambo wrestlers from all over Great Britain and representatives of the USA, Ghana, Bulgaria, Russia, Latvia, Serbia and Croatia participated in the tournament.
According to Martin Clark, it is very difficult to choose the best one among a number of fine fights, held at the tournament. However, Latvian representative Yuris Lessenko is most likely to get a virtual prize for the best throw. President of British Sambo Federation also pointed out the fighting style of Gambian wrestler Dominique Agudoo and junior Dylan White.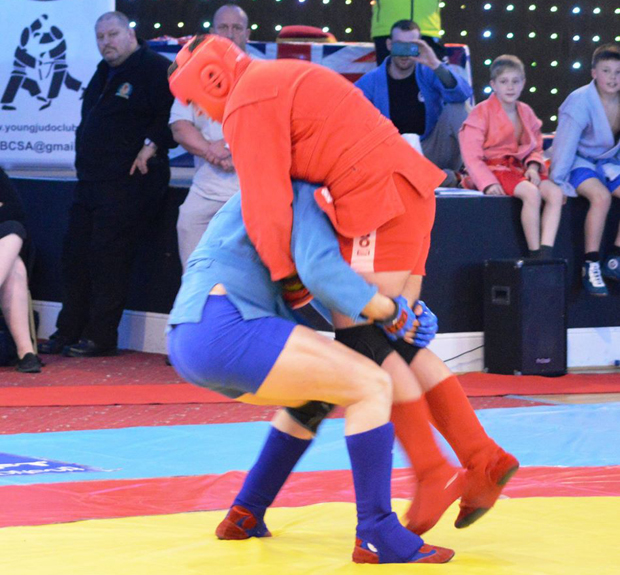 The British Matthew Clempner, who performs successfully in combat sambo both in domestic and world arenas, has shown his brilliant skills once again. The Bulgarian Georgi Georgiev distinguished himself by claiming the victory in a heavy weight fight against Karl Etherington, utilizing a well-judged strategy in the process.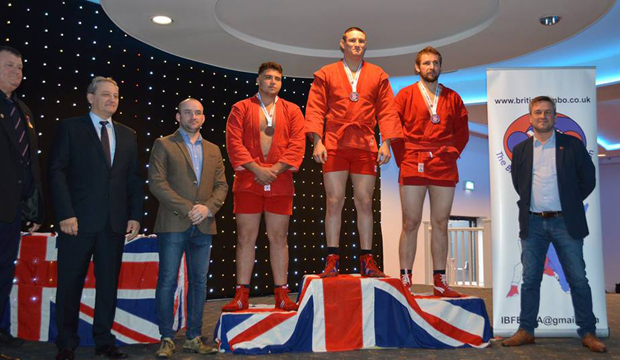 "This championship not only was one of the best in order of fights' merit, but also it was the best from the point of organization, - Martin Clark claimed. – The medals were equally distributed all over the country, making it clear that sambo in Great Britain is being developed. I would like to stress that the only way to develop your sambo skills is to compete and hold competitions, which is exactly what I promote among my colleagues.
According to President of British Sambo Federation, it is planned to host some major tournaments for local sambo wrestlers in Great Britain in the nearest future. In addition, according to the results of the past championship the national team for participating in World and European championships was formed. As for the following year, British Open Championship will be held in Liverpool. The hosts invite everyone interested to take part in the tournament.