The fourth President's SAMBO Cup may take place in Northern Ireland
President
27 September 2016
Sergei Grishin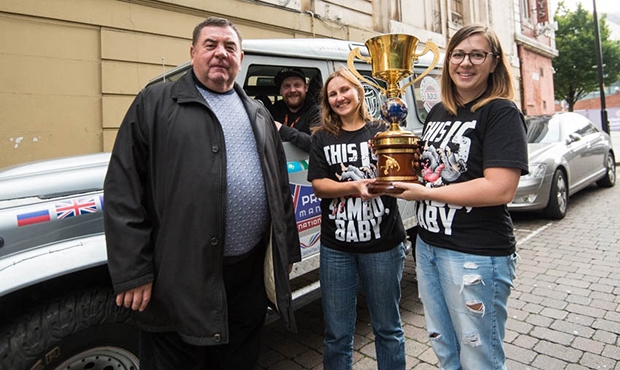 Northern Ireland is being considered as a venue for the fourth President's SAMBO Cup. This was announced by Vasily Shestakov, president of the International SAMBO Federation in an interview.
The third tournament ended on 24 September in Edinburgh. By tradition, it takes place in the United Kingdom of Great Britain and Northern Ireland. The first was held in 2014 in London, and the second in Manchester.
"The venue of the fourth President's Cup is still under discussion," said Shestakov. "We discussed it with heads of the British SOMBO Federation and Commonwealth SAMBO Association, and one of the options is Northern Ireland."
The head of FIAS noted that every year, thanks to the President's Cup, the number of SAMBO fans is increasing. "The tournament is held three times a year — in Russia, the United Kingdom and Japan. Our plans cover all continents, and the immediate objective is to stage the tournament in Pan-American countries and Africa."
The third President's Cup, like the previous two, ended with a convincing victory for the Russians, whose first team came to the competitions. As Shestakov reported, to the upcoming competitions, Russia can send the winners of regional championships for balanced competition. "To make the Cup more competitive and the fights be on an equal footing, I think that the next tournament should invite not the first team of the country, but the winners of regional championships. This will be helpful for our sport, which is trying to become part of the Olympic family," he said.