Dynamic sambo at the Russia Youth Championship
Competitions
6 February 2015
Sergei Grishin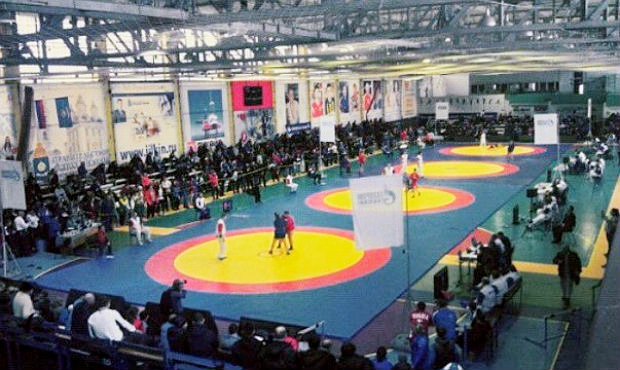 Russia Youth Sambo Championship (boys and girls) was held on February 3-5 in Astrakhan. Following the tournament results the experts noted serious competing in all weight categories; in some of them the last year's champions could not even reach the final. Therefore it was bitter for them because it was the qualifying tournament for the Youth World and European Championships. The winners will go to Latvia in October to the World Forum; in May the silver medalists will represent the country at the Continental Championship in Croatia.
Over 500 sportsmen took part in the competitions. 340 sportsmen from 57 regions of Russia among boys, and 187 sambo athletes from 47 regions among girls competed in the standing. Analyzing the fight at the tournament the coaches speak of serious skill level increase of young sambo athletes. New rules, to which young sambo athletes get used to rather quickly, were discussed separately.
"Boys and girls reviewed the rules on the website and prepared, said the coach of the Russian Junior National Team, Roman Bolotsky. – The day before the championship we've held a workshop for coaches and referees, where we've explained the peculiarities of refereeing. The fights are finished faster, because the clear victory is now scored to the wrestler, who has 8-point lead instead of 12".
The coach noted that the fights were held on four mats in Astrakhan and the overall picture of the competitions was rather dynamic.