SAMBO World Cup stages 2013: from Uralsk to Minsk
Competitions
5 February 2013
Sergei Grishin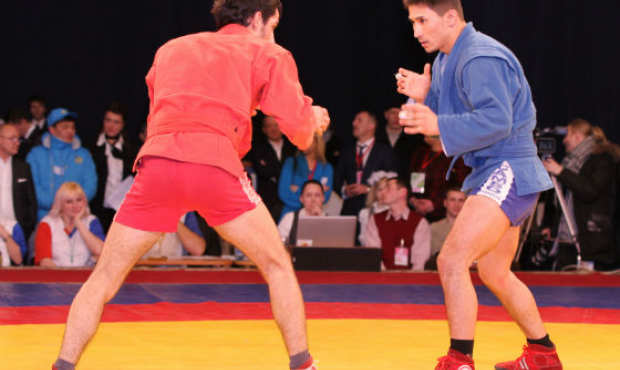 The World Cup stage of the International A category tournament – The Open Championship of the Republic of Belarus for the prizes of the President of the Republic of Belarus will be held in Minsk on 11 February. It is the second out of seven stages of the SAMBO World Cup that will be held in 2013 under the auspices of the FIAS. The first one was held at the end of January in Uralsk, Kazakhstan.
Not so long ago Vladimir Yapritsev, Head of SAMBO Federation of Belarus, became the Head of the Belarusian Judo Federation as well. He and the head coaches of the judo team told in different interviews that they will promote integration of two national teams and try to create conditions for the strongest judoists to perform in SAMBO competitions. This step will surely contribute to the results growth both in SAMBO and in judo.
We will be able to check on this statement and evaluate joint trainings of judo and SAMBO athletes very soon. The competitions will traditionally take place at the Minsk Sports Palace. As usually, only men will try their strength against each other in sport SAMBO.
Traditionally, colorful opening ceremony will be awaiting the sportsmen and guests, which is SAMBO Minsk popular for. And it is for sure that spectators will be pleased to hear again the lines of singer-songwriter Anatoly Dlussky: "SAMBO is my whole life, SAMBO wear I in heart…." that have already become the so-called anthem of this martial art.
Last year during the same tournament the hosts proved to hold the high status of modern SAMBO leaders. They ranked first in team total and were followed by the Russians and by the representatives from Georgia.
This year it will be the 17th Belarusian Open Championship. As always, The President's Sports Club, one of the organisers of the tournament, will introduce, in addition to the main prizes, two special ones: "For will to win" and "For the best technique".
So quite soon we will learn the names of the winners of one more SAMBO World Cup stage and will find out the most strong-willed and the most technical sportsmen in modern SAMBO.
Natalia Yukhareva,
www.sambo.sport