FIAS supports the S.W.E.E.P. International Conference 2021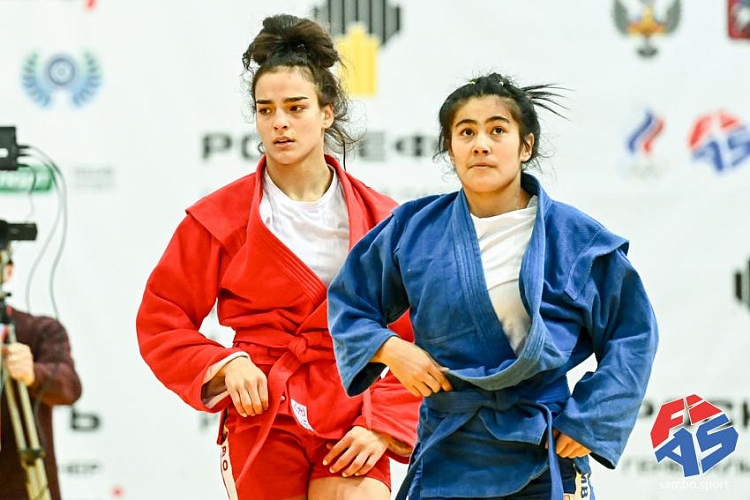 Despite women's increased engagement in public decision-making roles, equality is far off: women hold about 21 percent of ministerial positions globally, only three countries have 50 percent or more women in parliament, and 22 countries are headed by a woman. At the current rate of progress, gender equality will not be reached among Heads of Government until 2150, another 130 years.
During these challenging times, when most of us are being locked in houses face to face with problems, misunderstandings, limited support, and low access and opportunities for sports and physical activity, take the biggest blow are those who are vulnerable, especially women and girls.
The International SAMBO Federation (FIAS) Women in Sport Commission was constituted with the purpose to provide the current situation on all relevant matters related to the practice, development, and promotion of SAMBO amongst women. The main goals are specific issues related to the access to practice, development, and promotion of SAMBO amongst women. The commission encourages grassroots development and increases the number of women leaders, referees, Coaches, Officials, and Administrators. Moreover, by supporting countries to build and share solutions for sustainable development and encourage the protection of human rights, capacity development, and empowerment of women, FIAS implementing to its working policies most of the globally debated issues: such as harassment, peer pressure, and teenage pregnancy.
Sport for women's empowerment & employment program (S.W.E.E.P.) was founded as an organisation in 2014. S.W.E.E.P. carries out its advocacy mission to educate teachers, coaches, and sports professionals in the unique aspects of involving women and girls in sports, which now includes adaptive sports. However, these efforts will NOT be sustainable if other components of the empowerment ecosystem do not play their part.
Renowned women sport leaders, doctors, coaches, and entrepreneurs will be coming together to cap international women's month during the Philippines' first online international sports conference for S.W.E.E.P., or Sport for Women's Empowerment and Employment Program, on March 24 to 26, 2021. The 3-day conference will showcase 6 program pathways to pursue opportunities in research, education, and careers after sport. These are:
- Sport-for-Community
- Women Who Win
- Sports and Fitness in the Digital Space
- Sport Coaches Bootcamp
- Strategy and Policy application for Women in Sports
- Sport Careers and Entrepreneurship
The event is under the patronage of GAISF, AIMS, and United Through Sports and will see renowned female sport leaders, coaches and so many others representing over 40 organisations, IOC Executive board member Mikee Cojuangco-Jaworski. Philippine Olympic Council Executive member Pearl Managuelod, Paralympian and Olympic athletes and so many more.
Sport is one of the most powerful platforms for promoting gender equality and empowering women and girls. The IOC has been leading the way in gender equality and has followed through on this commitment to using sport to advance the well-being and the rights of women and girls around the world. Agenda 2020 has had such a positive impact, not just on the field of play but for female coaches, female officials, and within the decision-making organs.
Part of the Women in Sport Commission objectives is to strengthen the network, build capacity within sectors, and collaborating with event organisers on occasion to support opportunities for girls and women. Therefore, FIAS proudly supporting organisations as S.W.E.E.P. and their initiatives. We encourage each and everyone, regardless of gender, to follow the example of the Women in Sport and Athletes' Commissions Chairperson and joining the sessions to learn more and support a better future for your entourage.
To register, please follow the link: Ticketmelon - S.W.E.E.P. 2021 - "More than ever. Sports together"
To avoid confusion regarding the timetable, please pay attention to the time zones.
After the conference, all the participants will receive a certificate. In the registration form, you will be asked to fill out your name (as it should appear in the certificate) and email address.