FIAS Signed an Agreement with ISF and other News of the SportAccord Convention
Official
19 April 2018
Aleksandr Solomahin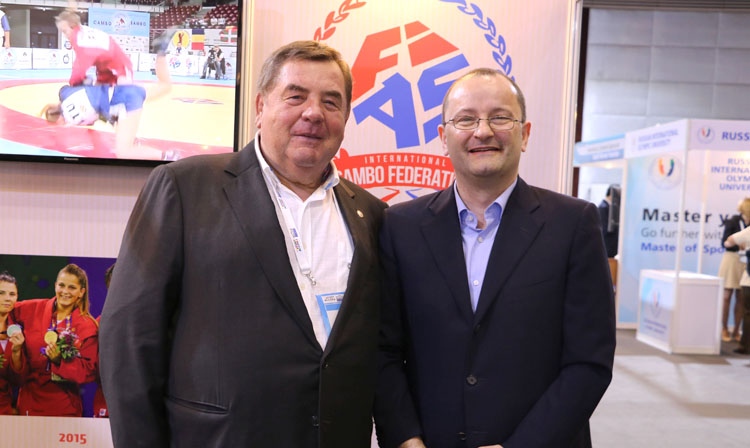 The SportAccord Convention is held on April 15-20 in the capital of Thailand, Bangkok. The International SAMBO Federation traditionally takes part in this representative platform for the world sports leaders communication. This year, the FIAS exhibition stand is dedicated to the 80th anniversary of SAMBO and highlights the most significant milestones in the development of our favorite martial art.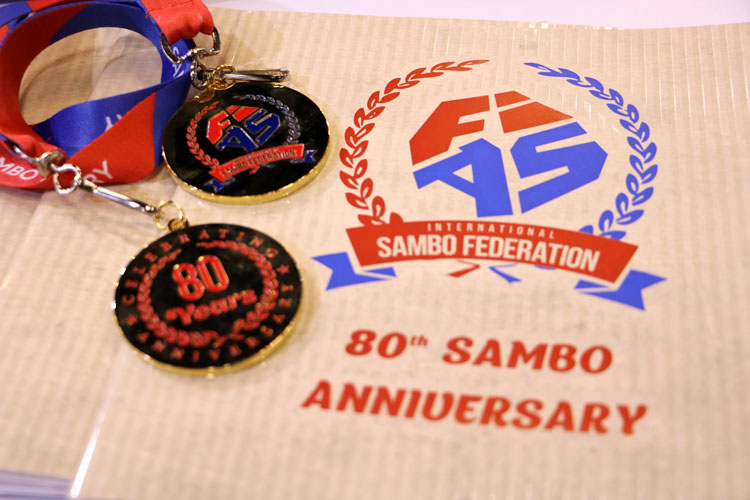 Thus, the stand visitors will not only learn some interesting SAMBO trivia but will also test their knowledge by participating in an interactive quiz dedicated to this sport. Those who successfully pass the test gain an award in form of a symbolic FIAS medal. However, it`s not that easy to win the gold, so the players have to work hard by studying the history of SAMBO in all particulars and give it several shots to attain the desired result. It's all like in sports: you can win only if you train hard. And you should never give up!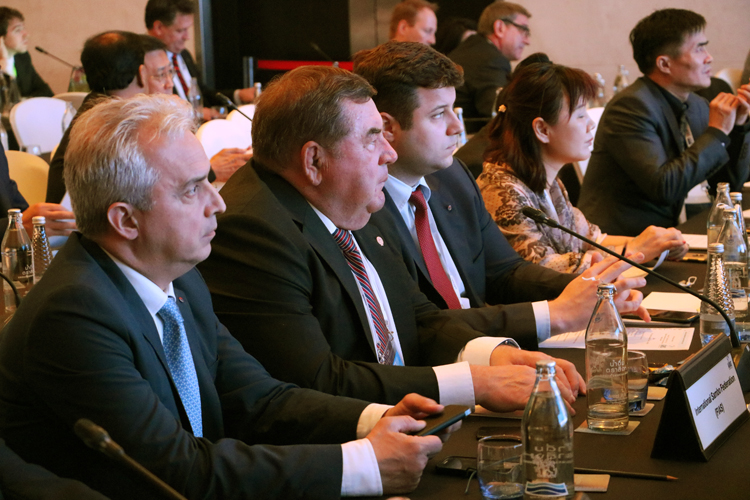 Apropos of the formal activities, the delegation of the International SAMBO Federation composed of FIAS President Vasily Shestakov and FIAS Secretary General Roberto Ferraris attended the conference and the General Assembly of the Alliance of Independent Recognised Members of Sport (AIMS). Thomas Bach, President of the International Olympic Committee, Patrick Baumann, President of the GAISF, Joël Bouzou, President of the Peace and Sport initiative, and other prominent sports officials acted as the speakers of the conference dedicated to the social problems of sports.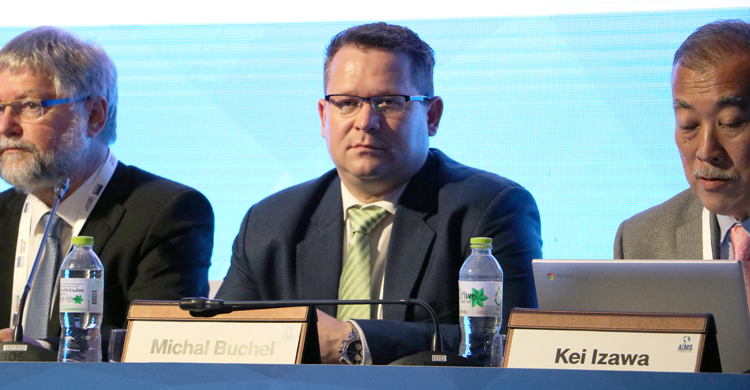 In the course of the SportAccord convention, FIAS President Vasily Shestakov held a series of meetings. Following the results of negotiations with Jan Coolen, Secretary General of the International School Sport Federation (ISF), a joint agreement («Memorandum of Understanding») between the two federations was signed. To recap, for the first time in history the World Schools Sambo Championships will be held in Oryol, Russia, in August 2018.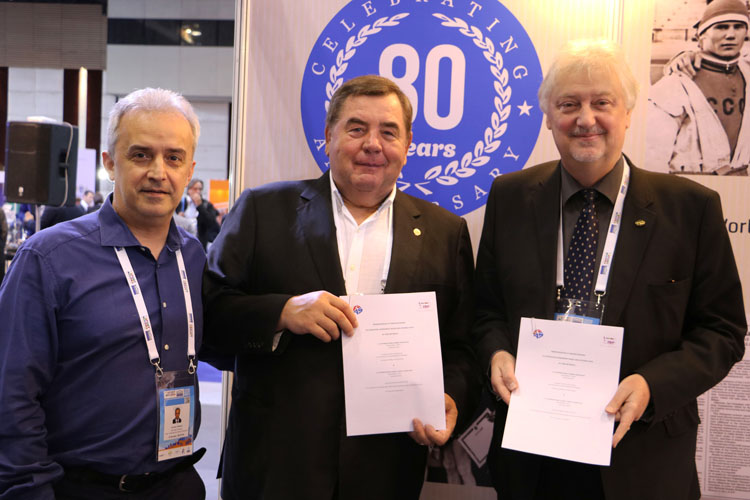 During the convention in the heart of Bangkok the sports festival with various kinds of sports has passed. In the zone of martial arts a presentation of SAMBO took place - Thai sambists showed their skills in demonstration performances. Numerous spectators warmly welcomed the athletes, and local residents addressed the president of the Sambo Association of Thailand Hassabodin Rojanachiva questions about where to engage in SAMBO in Thailand. At the end of the presentation, a memorable photo was taken.