FIAS invites for the THIRD webinar in collaboration with ComplexCore!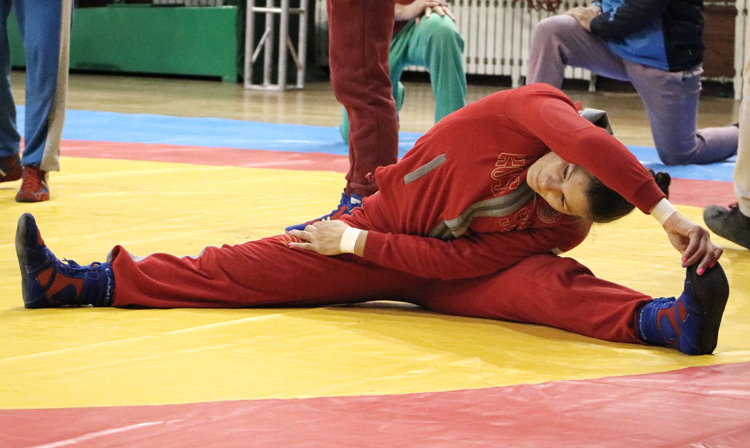 This year, in January and April, the International Sambo Federation (FIAS) together with ComplexCore already twice prepared unique educational online trainings. More than 400 participants were registered for each of them, including SAMBO coaches, athletes from all over the world and other interested persons. Due to the regular success and amazing feedback, FIAS continues to enlarge collaboration and it was prepared new three-hour online training tips with practical recommendations, exercises, in three language modifications.
ComplexCore - is a training concept for the core, arm, and leg muscles, developed by Roman Jahoda, former judo top athlete from Austria. With clear and easy-to-understand explanations, a simple structure, and personalised plans, it is perfect for therapists, patients, recreational athletes, and elite level athletes.
Anyone interested in sports, correct exercise technique, professional advice on how to prevent injury and improve their SAMBO results can join the THIRD webinar by registering at one of the following links:
Click here for English/Russian webinar held on August 3, 2021, at 10:00 (CET)
Click here for English/French webinar held on August 3, 2021, at 15:00 (CET)
Click here for Spanish/English webinar held on August 5, 2021, at 17:00 (CET)
ComplexCore combines the fields of sports medicine, sports science, physiotherapy and training with more than 15 years of experience in high performance sports in various disciplines such as Football, Formula 1, Judo, Athletics, Gymnastics, Sailing and many others. They are working directly with the athletes of diverse level, needs, age groups and goals. FIAS strives to use this opportunity for all its members to expand their knowledge and prepare a safe environment on the playing field, reducing the risk of injury to athletes.
Please fill out the form carefully and check your details, and also take into account that confirmation of registration does not come automatically, and it may take some time.