FIAS joins the International Day for the Elimination of Violence Against Women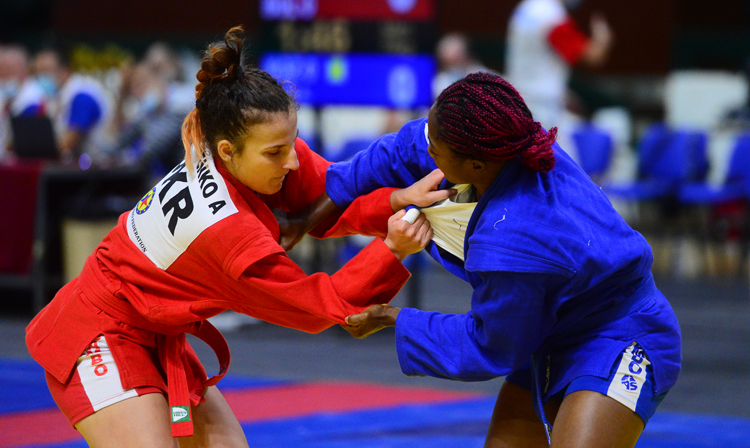 The United Nations General Assembly has designated November 25 as the International Day for the Elimination of Violence Against Women. The date marks the brutal assassination in 1960 of the three Mirabal sisters, political activists in the Dominican Republic.
Despite the adoption of the Convention on the Elimination of All Forms of Discrimination against Women in 1979, violence against women remains a serious problem to this day.
Violence against women and girls is one of the most widespread violations of human rights. According to a 2013 WHO global study, 35 per cent of women worldwide have experienced either physical and/or sexual violence. However, some national studies show that up to 70 per cent of women have experienced physical and/or sexual violence in their lifetime from an intimate partner.
Just imagine, that:
1 in 3 women and girls experience physical or sexual violence in their lifetime, most frequently by an intimate partner.

Emerging data shows an increase in calls to domestic violence helplines in many countries since the outbreak of COVID-19.

Only 52% of women married or in a union freely make their own decisions about sexual relations, contraceptive use and health care.

71% of all human trafficking victims worldwide are women and girls, and 3 out of 4 of these women and girls are sexually exploited.

Today, domestic violence is legally prohibited in only two out of three countries in the world, and 49 countries still have not passed laws to protect women from domestic violence.

For every 3 months the lockdown continues, an additional 15 million women are expected to be affected by violence.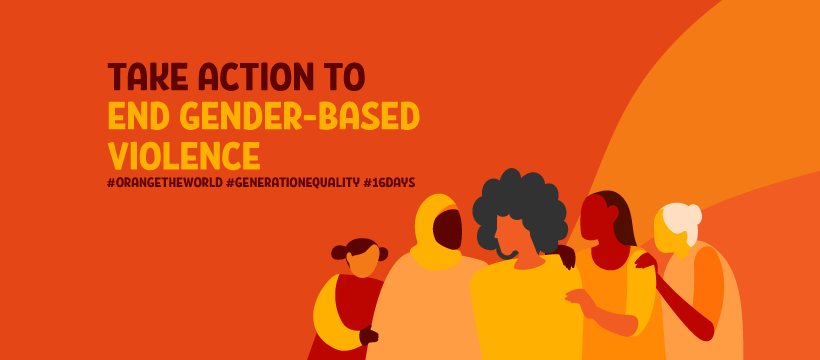 Since the outbreak of COVID-19, emerging data and reports from those on the front lines, have shown that all types of violence against women and girls, particularly domestic violence, has intensified – in some countries, calls to helplines have increased five-fold.
Every year, 25 November and the ensuing 16 Days of Activism against Gender Violence which follow (ending on 10 December, Human Rights Day) are commemorated around the world, providing individuals and groups a chance to mobilize and call attention to the urgent need to end violence against women and girls.
This year's theme for the International Day for the Elimination of Violence against Women is "Orange the World: Fund, Respond, Prevent, Collect!".
Violence against women and girls (VAWG) is one of the most widespread, persistent and devastating human rights violations in our world today remains largely unreported due to the impunity, silence, stigma and shame surrounding it. The Declaration on the Elimination of Violence Against Women issued by the UN General Assembly in 1993, defines violence against women as "any act of gender-based violence that results in, or is likely to result in, physical, sexual or psychological harm or suffering to women, including threats of such acts, coercion or arbitrary deprivation of liberty, whether occurring in public or in private life."
The International SAMBO Federation has a FIAS Women's Commission which plays an important role for the all community. Among other goals for the development of SAMBO for women it includes expanding women's participation and empowerment, creating social responsibility projects, enhancing women's leadership and creating standards to ensure a safe and secure environment.
The FIAS especially as a representative of a self-defence sport, strongly against any kind of cruelty and violence. FIAS has been supporting United Nations campaigns aimed at stopping violence against women. Self-preservation training seminars for women have been organized by various NF's.
Few years ago, FIAS has launched a gender equality campaign, entitled "Share Your Story", where female sambists are encouraged to share sporting challenges on their social media pages, and another campaign called #GameChangers to celebrate female athletes and promote gender equality.
Last year the National Olympic Committee (NOC) of Colombia and the International SAMBO Federation (FIAS), with the support of the International Olympic Committee (IOC) in the framework of the Olympic Solidarity program organised the II International Forum on Gender Equality and Diversity in Sports, that took place in the capital of Colombia, Bogotá.
FIAS will continue to increase awareness about global issues and protect human rights, ensure equal opportunities for women in SAMBO, competing and coaching environments, free from discrimination and harassment and gender inequality.
If you want to make a difference and participate in person or on social media you can use the official material of the UN initiative. Start your own conversation about gender-based violence using the hashtags: #GenerationEquality #orangetheworld #16days and #spreadtheword.