FIAS encourages SAMBO World to Join the International Mother Earth Day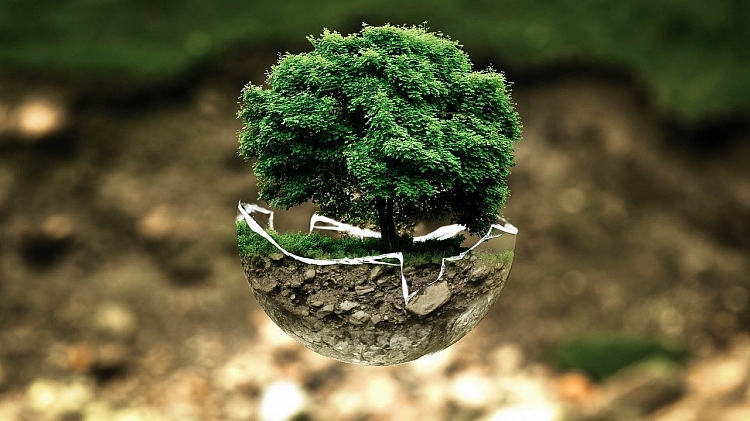 The United Nations observes designated days, weeks, years, and decades, each with a theme, or topic. By creating special observances, the United Nations promotes international awareness and action on these issues.
The General Assembly designated 22 April as International Mother Earth Day through a resolution adopted in 2009.The original roots go back to the 1970s when environmental protection was not yet a priority of the national political agendas. This year International Earth Day, coinciding with the Super Year of Biodiversity, is focused in its role as an indicator of the Earth's health. Biodiversity changes affect ecosystem functioning and significant disruptions of ecosystems can result in life sustaining ecosystem goods and services. Specific linkages between health and biodiversity include impact in nutrition, health research or traditional medicine, new infectious diseases now more important than ever.
According to UN Environment:
One new infectious disease emerges in humans every 4 months. 75% of these emerging diseases come from animals.
A healthy ecosystem helps to protect us from these diseases. Biological diversity makes it difficult for pathogens to spread rapidly.
It is estimated that around one million animal and plant species are now threatened with extinction.
If we fight climate change and biodiversity loss turning to sustainable models will help not just nature, but human health.
We would like to inspire everyone to celebrate International Earth day by applying easy sustainable development measures routine of daily life or in the life of your organization, such as:
Read documents online instead of printing them.
Set your printer to print two-sided.
Change your paper bills to online billing.
Stop using disposable plastics, especially single-use plastics like bottles, bags and straws.
Use reusable bottles for water.
Bring reusable bags when you shop.
Recycle paper, plastic and glass.
Use cloth towels instead of paper ones.
Donate your old clothes and home goods instead of throwing them out.
Take the stairs instead of the elevator to save energy.
Use energy-efficient appliances and electronics.
Replace inefficient incandescent light bulbs with efficient CFLs or LEDs.
Turn off and unplug electronics you're not using. This includes turning off your computer at night.
Turn off lights when you leave a room.
Recycle batteries from small appliances and your electronics.
Use environmentally-friendly, non-toxic cleaning products.
Take a short shower and turn off the water while brushing your teeth.
We encourage our community to organize or join the cleaning of a local park, river or beach, as well as planting trees, gardening and landscaping.
But most importantly in this difficult period our global immediate priority is to prevent the spread of COVID-19. Please, take care of yourself and being responsible for others by following recommendation of WHO and your government regulations.