FIAS signed an agreement on cooperation with the Olympic channel
Official
19 April 2018
Aleksandr Solomahin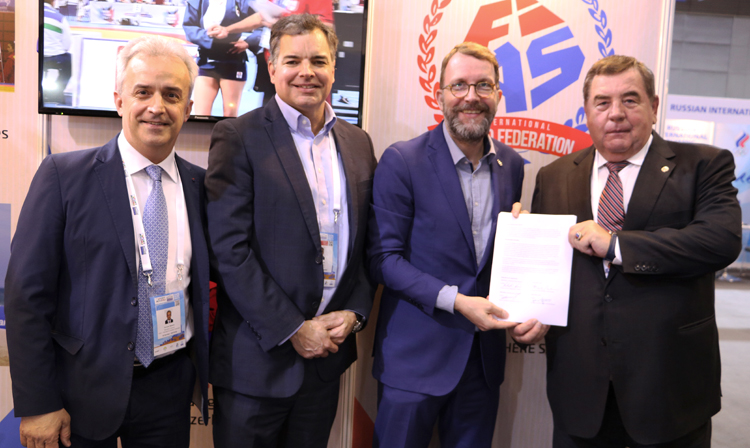 International SAMBO Federation has become a partner of the multi-platform global media destination – the Olympic channel. The corresponding agreement on cooperation was signed during the SportAccord convention in the capital of Thailand - Bangkok. Thus, SAMBO fans will be able to follow their favorite sport on the world's leading online-platform. In turn, sports lovers from all over the world will get an additional opportunity to learn more about what is SAMBO.
According to the press service of the Olympic channel, during the SportAccord convention in Bangkok, cooperation agreements with the channel, in addition to FIAS, were also concluded with the World Association of Kickboxing Associations (WAKO), Professional Squash Association in collaboration with the World Squash Federation (WSF) and FICTS. It brings the number of partners who have announced similar agreements with the Olympic Channel to 67.
"We are thrilled to welcome kickboxing, sambo, squash and FICTS to the Olympic Channel family," said Mark Parkman, general manager of the IOC's global Olympic Channel. "We share a common goal to increase both the size of the audience and active participation for their organisations, and we look forward to working together to promote their sports and to help grow their audiences worldwide."
In addition to collaborating on live events, the Olympic Channel actively works with its federation partners to present event coverage, highlights, magazine shows, news coverage and original programming providing an additional platform to distribute content that are complementary to current broadcast and distribution arrangements.
The Olympic Channel is a multi-platform destination where fans can experience the power of sport and the excitement of the Olympic Games all year round, and is available worldwide via mobile apps for Android and iOS devices and at olympicchannel.com.