The Head of the Mongolian SAMBO Federation was Named the Best President of the Country's Sports Federation
Federations
17 December 2019
Aleksandr Solomahin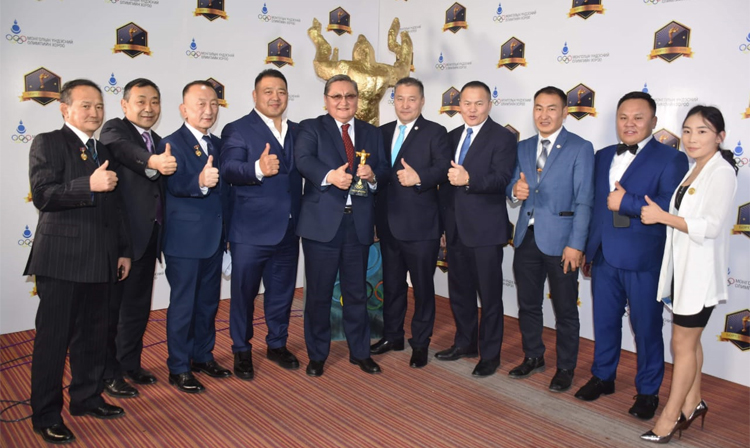 In the capital of Mongolia, the city of Ulaanbaatar, on December 13, the annual awarding ceremony Borte Chono of the National Olympic Committee took place. On this day, the best of the best in the sports industry for the year were awarded. The head of the Mongolian SAMBO Federation, Dorjpalam Gerel, was named the "Best President of the 2019 Sports Federation" in Mongolia.
A ceremony attended by over a thousand people took place in the concert hall of the Corporate Hotel. Dorjpalam Gerel outperformed other applicants representing both Olympic and non-Olympic sports. In his speech, he promised to further develop SAMBO in the country and achieve high results at the international level.
At the World SAMBO Championships in the Republic of Korea, the national team of Mongolia won 11 medals, 2 of which were gold. The team took the second team place among all disciplines in the final standings.