Gorka GRACIA: "All the men in our family practice SAMBO"
Personalities
2 November 2023
Aleksandr Solomahin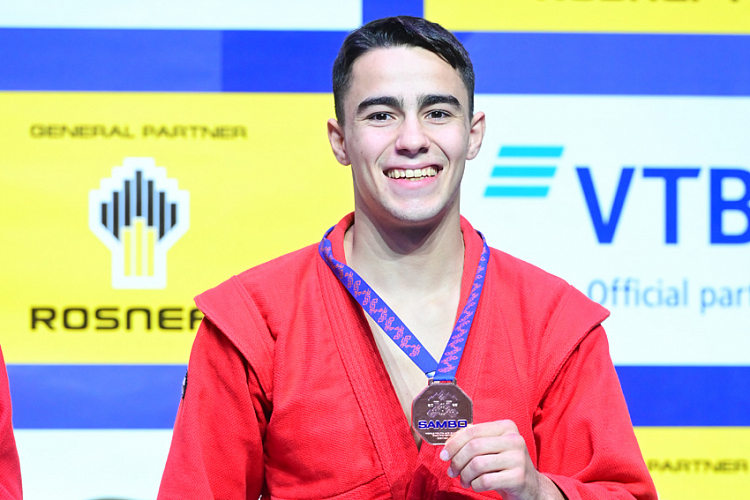 Spanish sambist Gorka Gracia became the bronze medalist of the 2023 World Youth and Junior Championships in Bishkek. He won a medal in the up to 58 kg weight category in Sport SAMBO among juniors. In an interview for the FIAS website, Gorka explained how self-confidence affects the results of fights, why SAMBO has become a family affair for him, and what the bull running in the city of Pamplona has to do with it.
– Before the start of the competition, I was only focused on a gold medal, I was confident that I could win the tournament. I passed my first opponent successfully, thanks to which my confidence strengthened even more. However, in the second fight I faced a very strong opponent, and I lost. This result significantly shook my faith in myself and my strength. Next I had to follow the path of repechage. After the first victory on this way, I felt a surge of strength again and managed to win the next difficult match for the bronze medal.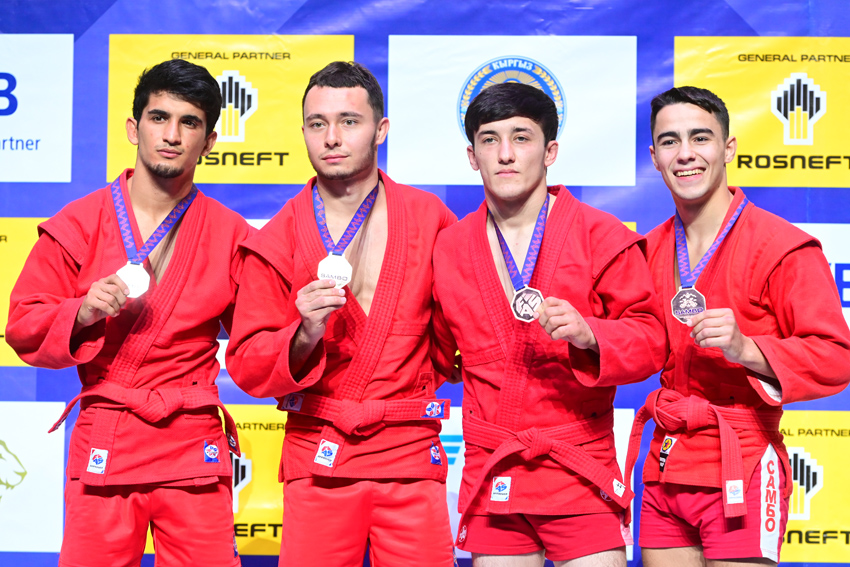 Which fight was the most difficult?
– The one I lost. Before the start of the fight, I was very nervous because I knew about the strength of my opponent. And, to be honest, I didn't believe in my victory. Perhaps this played a cruel joke on me. And, of course, the last fight for the bronze medal turned out to be incredibly difficult. By this point I was already very tired, I had a short break between the previous fight, and I managed to win largely thanks to my enormous willpower.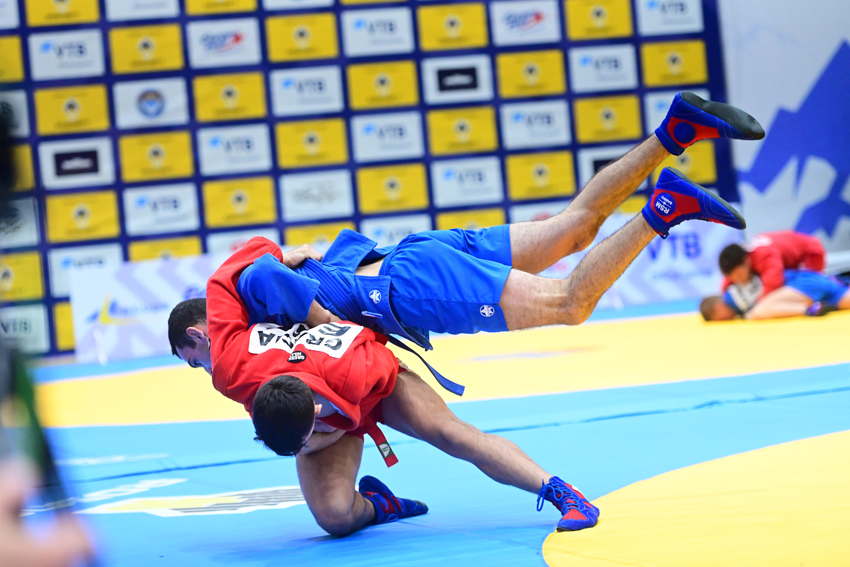 How long have you been practicing SAMBO?
– In early childhood I tried myself in various martial arts, but at the age of 12 I made a choice in favor of SAMBO. All the men in our family practice SAMBO. My father Pedro Gracia was the winner of the 1979 World Youth and Junior Championships among juniors, my brother Ibai Gracia became a bronze medalist at the senior European Championships last year.
Considering these family achievements, what goals do you set for yourself in SAMBO?
– This year was the last time I was able to compete in tournaments among juniors and now I'm moving on to competitions among seniors. And, of course, I dream of becoming a world champion. I understand that this requires a lot of training, this is my goal for the near future.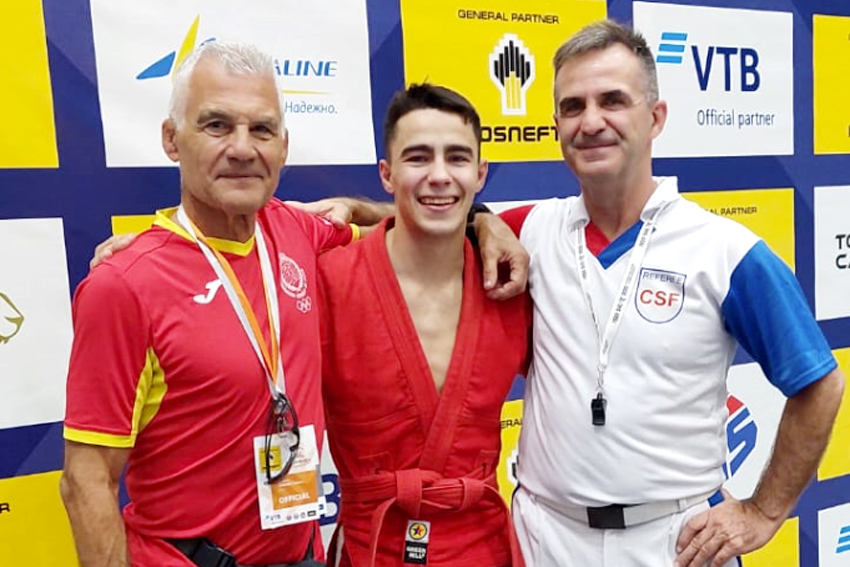 Do you train with your family or somewhere else?
– My brother and I are trained by my father at his club "Club Navarro de Lucha" in the city of Pamplona. There are a lot of guys training there, with whom we are preparing for competitions. Our city is famous for the Feast of Saint Fermin, during which people race with bulls right through the streets of the city. I want our city to also become famous for its achievements in SAMBO.