Gulnar Erbolova: "I'm just crazy about the sambo par terre position"
Personalities
29 May 2016
Sergei Grishin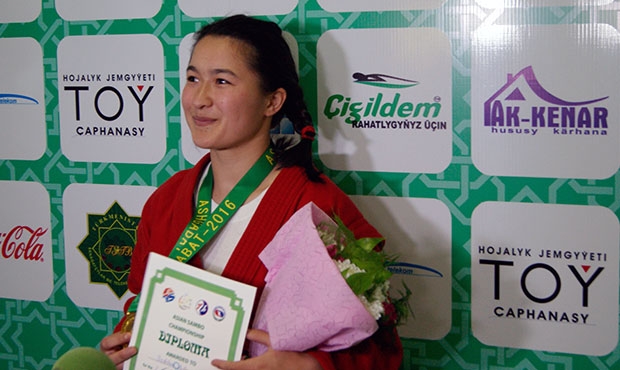 Gulnar Erbolova from Kazakhstan won a gold medal in the weight category of 52 kg at the Asian Sambo Championship-2016. It was her debut in major sambo competitions, and quite a successful one. About how she got into sambo and what goals she has in the nearest future read Gulnar's interview for FIAS's site.
"This is my first major international competition in sambo. Before that I performed in judo, then when the rules were changed I had to change the sport. My crown move is a throw capturing the opponent by the legs, which with the current rules in judo is difficult to realize. And sambo gives complete freedom in this regard.
I'm just crazy about the diversity of the sambo par terre technique. Such an abundance of painful holds on the legs and arms. It's very liberating and gives a large field for self-realization. Before this I've been a complete zero on the ground, and now I'm beginning to evolve and try to develop myself in this area.
Now the dream is to show myself at the Sambo World Championship in Bulgaria. In early July I will start at home at an international tournament in Atyrau".