Indonesia To Host 2020 Asian SAMBO Championships
Official
14 October 2019
Anton Orlov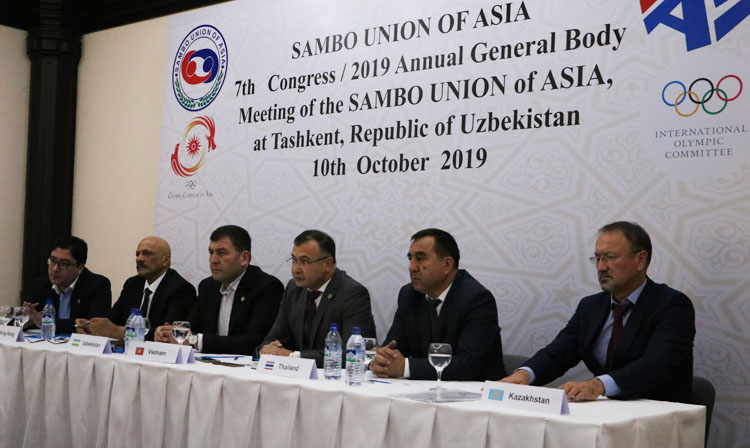 The corresponding decision was made at the Congress of the SAMBO Union of Asia (SUA) that was held on October 10 in Tashkent. The official event was attended by representatives of 22 countries.
The President of the SAMBO Union of Asia Alamjon Mullaev addressed the participants with a welcoming speech. In his address, he expressed his gratitude to the leaders of the national federations for the contribution they are making to the expansion of SAMBO throughout the Asian continent, specifically mentioning the head of the SAMBO Association of Uzbekistan.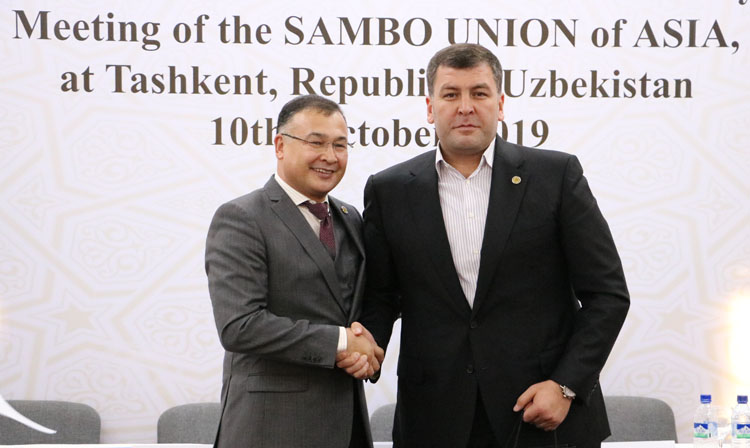 'I wish to thank Alisher Alimov for the excellent organization of the tournament, for the conditions that he has been able to provide to all the participants in the World Youth Championships,' noted Mullaev.
A report on the development of SAMBO in Asia, including the overview of the XVIII Asian Games in Jakarta (Indonesia), the Chungju International Martial Arts Festival (Republic of Korea), and the Asian SAMBO Championships in Delhi (India) was made by the SUA Director General Suresh Gopi. He also briefed those present on the recognition of the SAMBO Federation of Indonesia by the National Olympic Committee.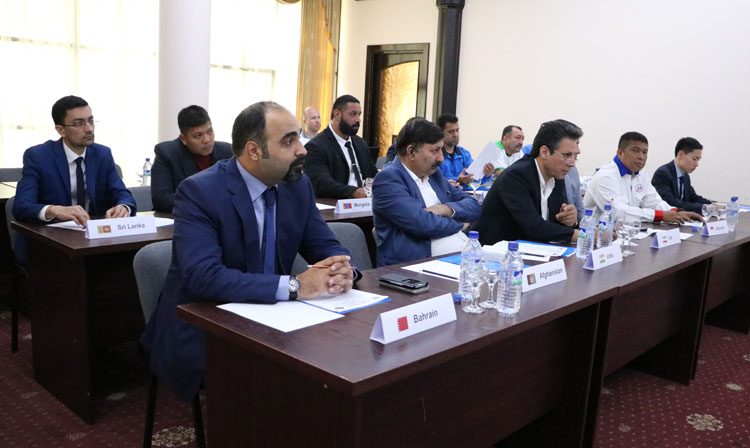 Next, the Congress participants voted to include SAMBO Federation of Bahrain in the SAMBO Union of Asia, as well as granting the status of full members of the SUA to the SAMBO Federations of Macao and Hong Kong.
In the final part of the event, the venues for the forthcoming Asian SAMBO Championships were endorsed. Thus, in 2020 it will be Bali (Indonesia), in 2021, Tashkent (Uzbekistan), and in 2022, Khujand (Tajikistan).