Khamroz Radjabov: "For me it is the first victory in a competition among adults"
Personalities
29 May 2016
Sergei Grishin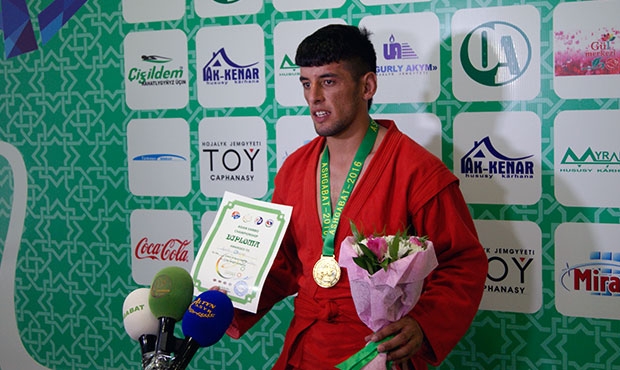 Tajik sambo athlete Khamroz Radjabov won gold at the Asian Sambo Championship-2016 in the weight category of 74 kg in sport sambo. His emotions he shared with FIAS's site immediately after the awards ceremony.
"In Tajikistan all men traditionally engage in the Tajik national wrestling. It's called "gushtinghiri". In our country so far weddings, holidays and celebrations don't go without our national fighting. Therefore, I can say that it has also formed me as a wrestler.
In Turkmenistan all is fine. Good food, nice city, friendly people. Also, it's been a successful tournament for me. In the finals and in the whole tournament I've been fighting hard, but that's OK, it's a fight. Moreover, for me this is the first major victory at sambo competitions among adults".