Hesham HJIRI: "In My Opinion, Beach SAMBO Is By Far More Difficult"
Personalities
6 July 2018
Aleksandr Solomahin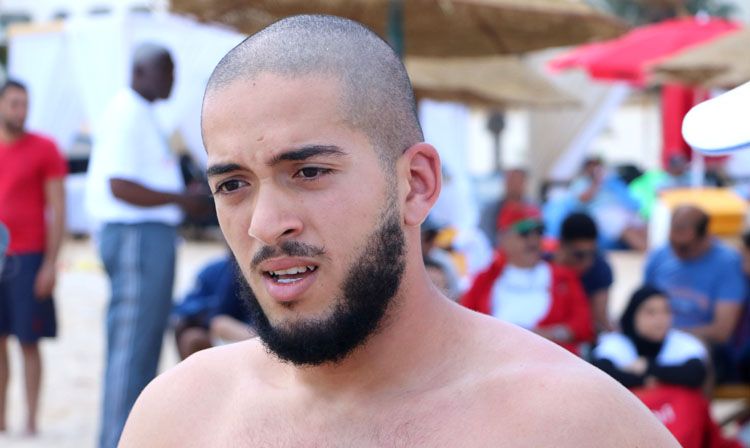 Sambist from Tunisia Hesham Hjiri successfully performed at the beach SAMBO tournament in the program of the African Championships in Tunisia. He won a bronze medal in the up to 90 kg weight category, despite his leg injury. In his interview to the FIAS website, the athlete has told us what is the difference between sport SAMBO and beach SAMBO, whether it can help improve the techniques on the mat, and also whether or not he plans to engage in beach SAMBO in the future.
- What are your impressions of the beach SAMBO tournament?
- I took part in it mostly in order to switch off the situation, because I could not compete to the utmost in the regular event due to my trauma, rupture of cruciate ligaments. So, to me, this beach tournament was more like fun rather than sport. Yet I enjoyed the way it was staged, everything was arranged beautifully and in an original way.
- Is beach SAMBO being promoted in Tunisia in any way?
- To me, this is a new discipline, I see these competitions for the first time, and so for the first time, I participate in them.
- Do you consider practicing this discipline in the future?
- Yes, I do like it. Thus, I am going to recover from my trauma and then get back to my training practice in earnest.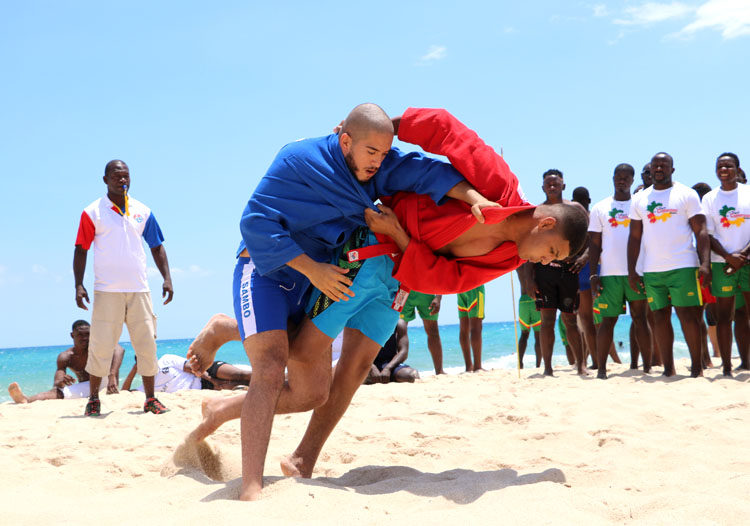 - Is there any difference in techniques between SAMBO on the mat and SAMBO on the sand?
- Yes, there is. In my opinion, beach SAMBO is by far more difficult, for, unlike the mat, the sand gives you no firm spot to stand on. A hard surface allows using a wide array of techniques, whereas the lack of footing greatly reduces the wrestling arsenal. One single fall, and you`ve lost. It is much more difficult to keep your balance here.
- And can training in beach SAMBO help improve one's techniques on the mat?
- I think it can. Once you learn how to perform throws in more difficult conditions, then it would only be easier to carry them out in simpler ones. In any case, this practice should be beneficial.