CYPRUS INVITES EVERYONE TO THEIR OPEN CHAMPIONSHIP AND TRAINING CAMP
Federations
6 June 2015
Sergei Grishin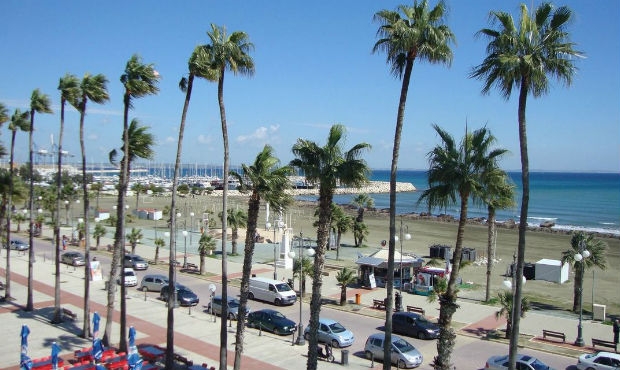 Mid-July is the height of the tourist season in Cyprus when the beaches in the resort cities are overcrowded. This year the visitors of the Phinikoudes Beach in Larnaca, Cyprus will be able to not only to get a good tan but also to gain vivid impressions. This is where the Open Championship in Beach Sambo will be held. In addition, in Larnaca will take place an open championship in sports sambo among children and youth as well as a sambo training camp.
According to the the President of the Sambo Federation of Cyprus Marios Andreou, he invites everyone to take part in competitions and training camp held from 18 to 25 of July. The event is organized in cooperation and with support of the Municipality of Larnaca.
Young athletes aged 8-18 years will be able to have a shot against each other in sports complex «Kition Stadium» which will host the Student World Championship in Sambo-2016. Sambists who favor the beach type of sambo will compete on the sand of the Phinikoudes beach, a very popular place visited by about 5,000 people each year. And all the athletes will be able to train together and exchange experience in a training camp in Larnaca after that. In addition, the opportunity to relax and breathe in the sea air stays there because the rest is also an important part of training.
"We invite all lovers of sambo to participate in our event and we are confident that this is a great opportunity for the development of sambo not only in Cyprus but in all of Europe", - says Marios Andreou.
The organizers' contacts and the schedule of all events can be seen at the following link: OPEN CHAMPIONSHIP IN CYPRUS SAMBO