University SAMBO Championship was held in Cyprus
Federations
7 April 2023
Aleksandr Solomahin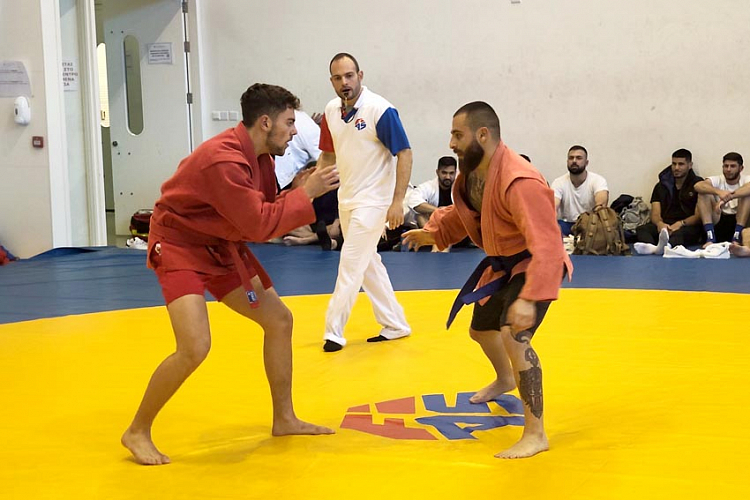 University SAMBO has returned to Cyprus after a long pause caused by the coronavirus pandemic. The University national SAMBO championship was held at the end of March at the State University of Cyprus. The medals were played in Sport SAMBO competitions among men and women.
"We planned to resume the University championship immediately after the end of coronavirus restrictions last year, however, not all athletes were ready to compete at that time. There was a long period without training before. Therefore, we postponed the start of the championship to 2023, which allowed us to gather a more representative line-up of participants. I especially want to note the interest of the students of the University of Cyprus, who fielded the largest team," said Christinos Stavrides, Secretary General of the Cyprus Sambo Federation.
Sambists from three universities took part in the championship: the University of Cyprus, the European University of Cyprus and the University of Nicosia. From the stands, the sportsmen were supported by the fans, which provided an additional intensity of emotions on the SAMBO mats.
"Most of the tournament participants are promising athletes who can achieve high results and play in the national team. We saw really bright bouts with beautiful technical actions performed by the opponents. The championship has shown that student SAMBO has a future in Cyprus, and we plan to focus our efforts on the further development of this direction," Stavrides said.