Cyprus diary. Dmitry Maximov — about the seminar in Nicosia. Days 1 and 2
Кaleidoscope
18 December 2015
Sergei Grishin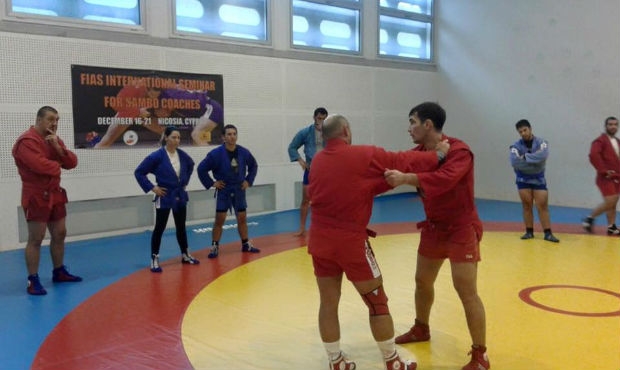 A FIAS International Seminar for Sambo Coaches is being held from December 16 to 21 in Nicosia, Cyprus. Coaches with special training and experience in Sambo have been invited to attend the seminar. FIAS Sports Director Dmitry Maximov is keeping a seminar diary for our website.
Day 1
Cyprus greeted the participants in the first ever international seminar for coaches, which opened on December 16. Marios Andreou, President of the Cyprus Sambo Federation, welcomed them in his opening speech.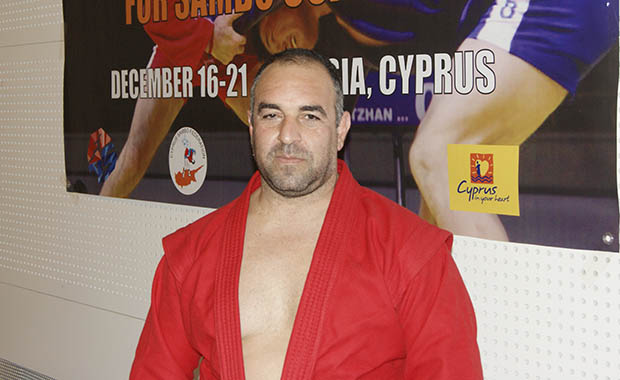 The seminar brought together representatives of Bulgaria, Greece, Cyprus and the United States under its promotional banners. Not bad for the first seminar. We hope that even more people will want to attend next time.
After accreditation, the participants went to the gym where the first practical workshop on self spot techniques in Sambo was being held. After demonstrating all the elements, the coaches gave the participants an opportunity to reinforce the lessons learned in one-on-one practice.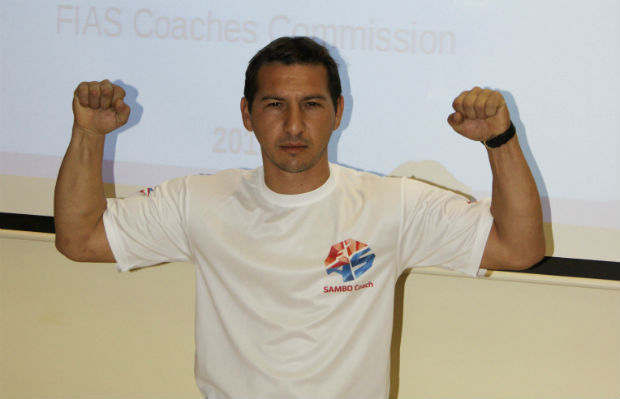 Everyone was satisfied with the first day. Tomorrow promises to be even more interesting and eventful.
Day 2
The second part of the seminar ended an hour ago. After four hours of strenuous efforts on the mat, the participants left for home with a lot of experience in stand up techniques!
FIAS Coaching Committee Chairman Mikhail Kozitskiy spent two hours explaining and showing features of throws — leg-shows, lifts, hooks, and variations of overhead throws. Everything was anatomized!
After a fifteen-minute break, a master of ground fighting, Rais Rakhmatullin, joined the practice. After another hour and a half of work, the participants now have an idea of the finer points of painful holds — elbow, shoulder, knee and foot levers!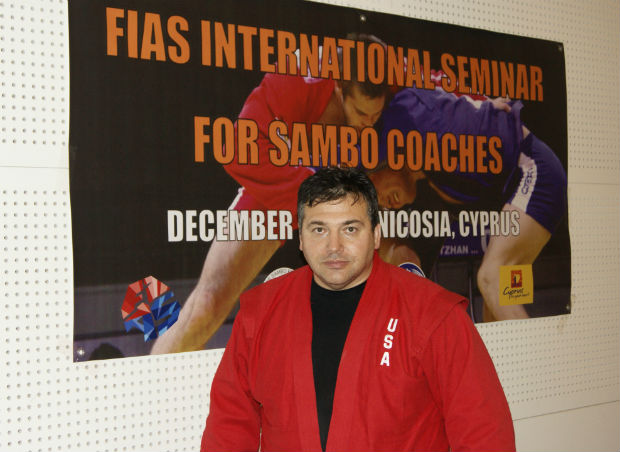 The practice will continue tomorrow, and I'm sure the participants will have plenty to see!