Kirill Sidelnikov: "This is the first time I see my opponent cry after defeat"
Personalities
15 May 2016
Sergei Grishin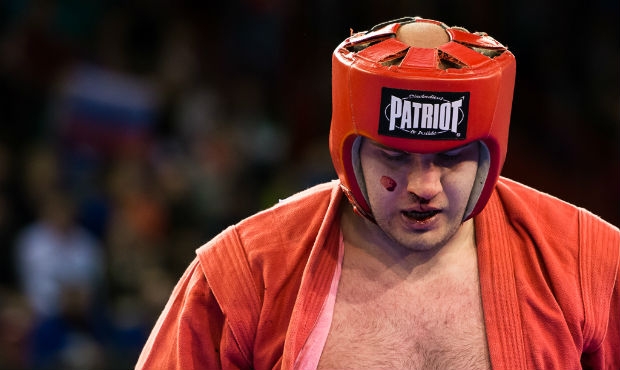 A five-time world champion Kirill Sidelnikov from Russia in the final of the weight category of over 100 kg won a strong-willed and inside the distance victory over Martin Marinkov from Bulgaria during the second day of the European Sambo Championship in Kazan. About his opponent's tears, his readiness to fight and the symbol of the Great Victory Kirill told the FIAS's website.
"We are meeting with Martin for the eighth time, and today was the first time I saw him crying after defeat - Sidelnikov said. - I was also a little upset, and I understand him. It's hard psychologically, he can't cross some barrier when we wrestle. The first time he beat me, and then he lost all the rest of the meetings. This time, he wanted to beat me during the first minute, and was even leading at the beginning of the fight. But combat sambo doesn't last one minute but five. And by the middle of the fight, I felt better prepared functionally. As a result, I was able to bring the bout to the victory".
The athlete went out to get his award with a St. George's ribbon on his jacket. He said that he did it deliberately.
"I consider myself a patriot of my country, - said the European champion. - And for me, May 9 is a celebration of the Great Victory. Therefore, I am proud to wear the ribbon. And since this European Championship, I will wear it to get every award I win".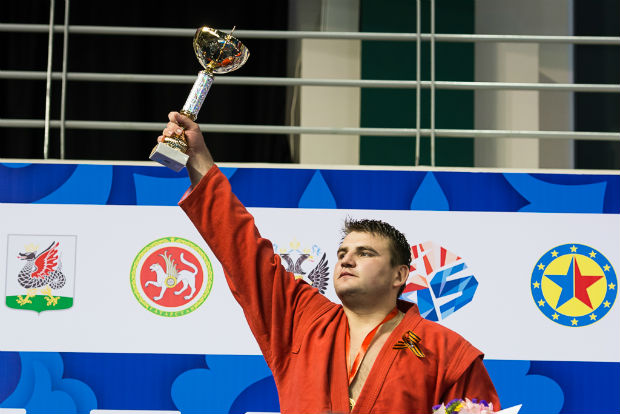 Photo: Directorate for Sports and Social Projects