SportAccord Convention in St. Petersburg: "WHERE SPORT MEETS", a new President and new SAMBO prospects
Official
31 May 2013
Sergei Grishin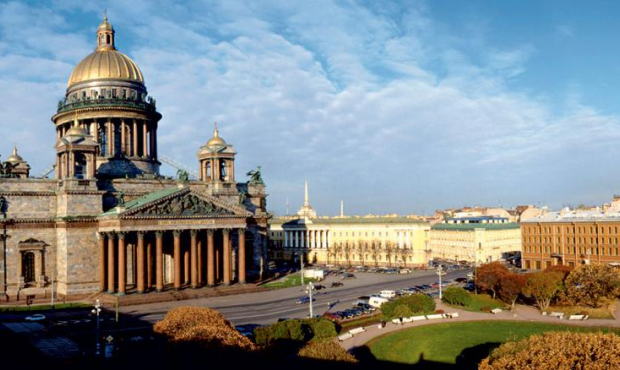 "WHERE SPORT MEETS" – this slogan is of the annual international SportAccord Convention. The slogan is justified because these days over 90 sports federations and organizations, as well as candidate cities to host the Olympic Games and the Universiade were presented at the exhibition in the Lenexpo.
Lenexpo, which on these days of May has provided its area for SportAccord Convention – is a unique structure. Judge for yourself, it is – one of the largest complexes in Russia and the largest exhibition and congress center in the North-West. It is located on the shore of the Gulf of Finland in the centre of international trade routes. Lenexpo has an area of 15 hectares, 6 acres of which is an open area. Nine pavilions with area of 40,000 m2 can host events of the highest level. This is precisely the event that was held here from May 26 to 31.
"It is a unique opportunity for us to expand the horizons and share best practices" – it was said in an address of Hein Verbryuggen, now the former President of SportAccord, to the participants of the Convention.
The former because today at the General Assembly of SportAccord, which was also attended by FIAS President Vasily Shestakov, a new President of the organization was elected. In the result of voting with 52 votes "for" and 37 votes "against" the President of the International Judo Federation Marius Vizer was elected to new SportAccord Head. Let's recall that in the presidential race his opponent was Bernard Lapasse – the President of the International Union of Rugby.
When the result of the voting was announced, the newly elected President of SportAccord said: "It's a well-known fact that my life has been devoted to judo and sports in general. So it will always continue: I am willing to give my time and energy for development and progress of all sports. Combining work in judo with the SportAccord activities, I believe, we can bring more benefits to both organizations".
On this day they managed to bring a positive momentum to the relationship of FIAS and the European and Asian Olympic movement leaders. The thing is that today the FIAS President Vasily Shestakov met with the President of the European Committees Patrick Hickey and President of the Asian Olympic Council Sheikh Ahmad Al-Fahad Al-Sabah. In the course of these conversations they managed to discuss the possibility of SAMBO participation in the European Olympic Games and Asian Games.
And we, for our part, summing up our reports from St. Petersburg, would like to say that the slogan of the Convention – "WHERE SPORT MEETS" paid off completely. SAMBO acquired new contacts at this Convention, discovered new prospects and achievability of new projects.
Natalia Yukhareva
www.sambo.sport