The SportAccord Convention in Sochi: Russian President Vladimir Putin's visit, Marius Vizer's re-election and other news from the Sochi Expocentre
Official
20 April 2015
Sergei Grishin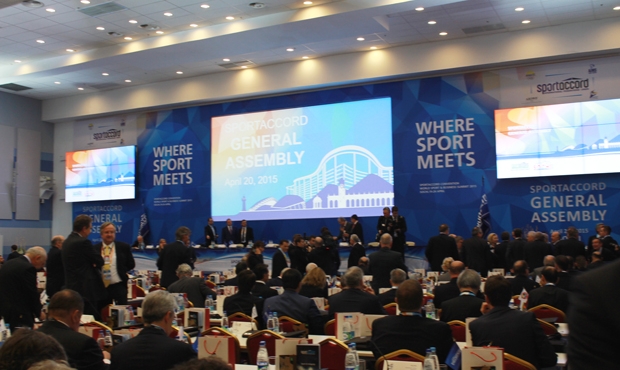 Today the Sochi Expocentre has held a meeting of the General Assembly of SportAccord. The assembly was visited by some distinguished guests: Russian President Vladimir Putin, President of the International Olympic Committee Thomas Bach, president of the Association of National Olympic Committees, Sheikh Ahmad Al-Fahad Al-Sabah, Russian Minister of Sports Vitaly Mutko, head of the Russian Olympic Committee Alexander Zhukov and numerous members of the IOC. During the election Marius Vizer was unanimously re-elected as President of the organization. Vizer, who was the only candidate for the post, was elected for the second time for 4 years.
In his opening speech, Russian President Vladimir Putin noted the important role of sport in the modern world: "It has long since become a universal language. It has a special humanitarian mission, called not to divide, but to unite people around the world, to bring bright positive emotions to millions of people".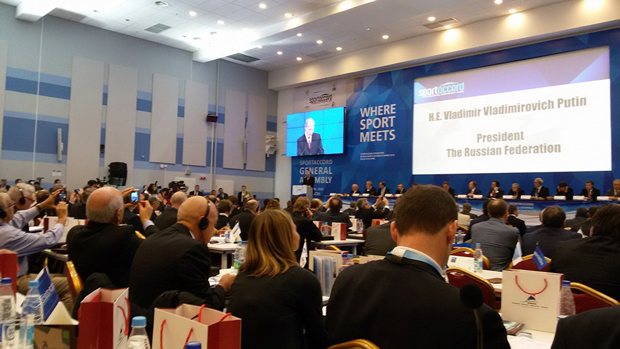 The International Olympic Committee President Thomas Bach, in his turn, praised the Sochi Olympic legacy and encouraged all sports federations to consider this Russian city as a venue for major international competitions. Also, the General Assembly decided on the venue for the World Beach Games of SportAccord-2019. Their capital will be Sochi, the same city that will also host the SportAccord Convention-2016.
Immediately after the meeting of the General Assembly, the demo area of the sports village held the first performance of the International Sambo Federation. During an hour and a half a FIAS presentation group headed by Ivan Morozov performed master classes, exhibitions and game activities for children and adolescents. Numerous children gave their time and effort to Sambo with great inspiration and not only have acquired the basic skills of martial arts and the art of falling safely, but also became the owners of commemorative prizes of FIAS.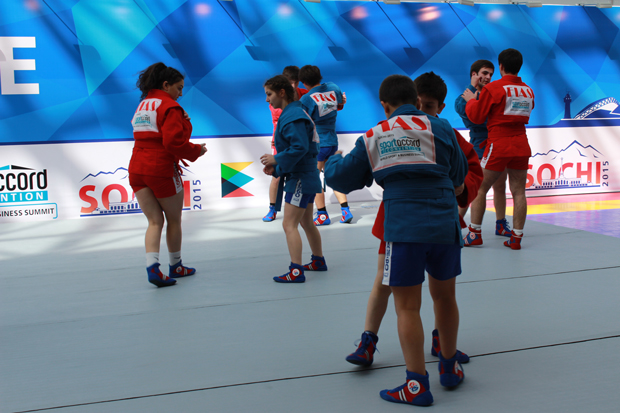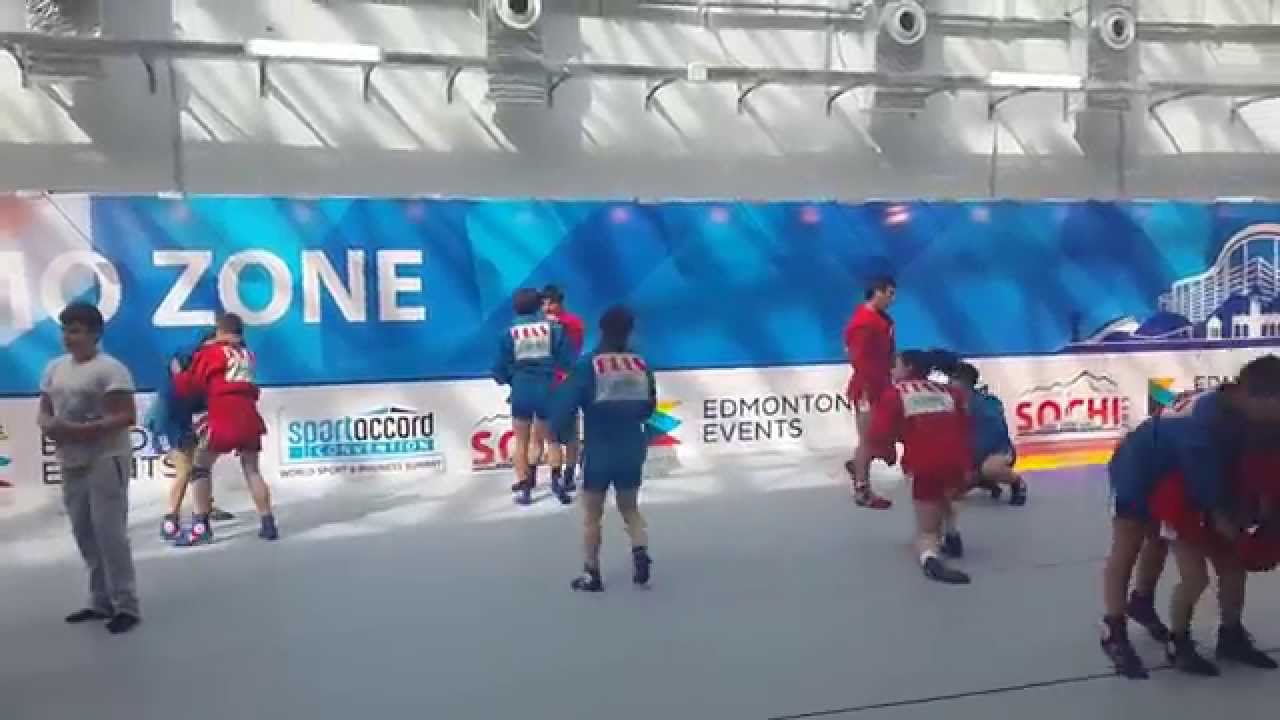 At 19:00 (local time) the ice arena "Iceberg" in the Olympic Park will host the opening ceremony of the SportAccord Convention. The President of Russia Vladimir Putin, the head of the IOC Thomas Bach and the head of SportAccord Marius Vizer will make a welcoming speech there.
The entertaining part of the ceremony will include an ice show. The leitmotif of the show program will be sport that unites the planet and dreams that blur the boundaries between countries and generations. Enjoy the opening ceremony with the help of the online broadcast at 19:00 (local time): https://www.youtube.com/watch?v=kSLciKWlj6k
[Photogallery] SportAccord Convention in Sochi — day 1