Cuban sambists were trained at a seminar on the outskirts of Varadero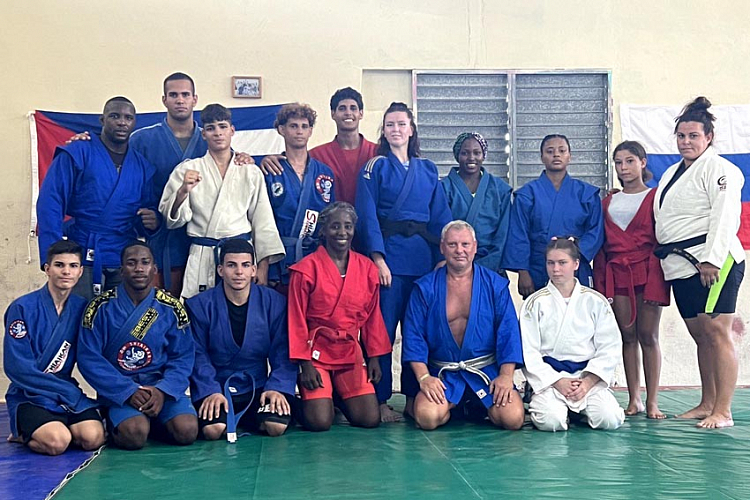 A training camp for sambists of the Cuban national team was held on July 19-20 in the town of Santa Marta on the outskirts of Varadero. Classes with athletes were held by the President of the Cuban Sambo and Allied Disciplines Association Yusimil Ramos and instructor of the International SAMBO Federation Sergey Dmitriev.
About 20 of the strongest sambists of Cuba from different regions of the country took part in the seminar. They had to go through a course consisting of several intense workouts a day with practicing techniques in practice, as well as learn the theoretical foundations of preparing for competitions.
"Modern and classic SAMBO wrestling techniques were analyzed at the seminar, including painful holds, throws and their combinations, as well as variants of Combat SAMBO techniques and lead-up exercises were worked out," Sergey Dmitriev said.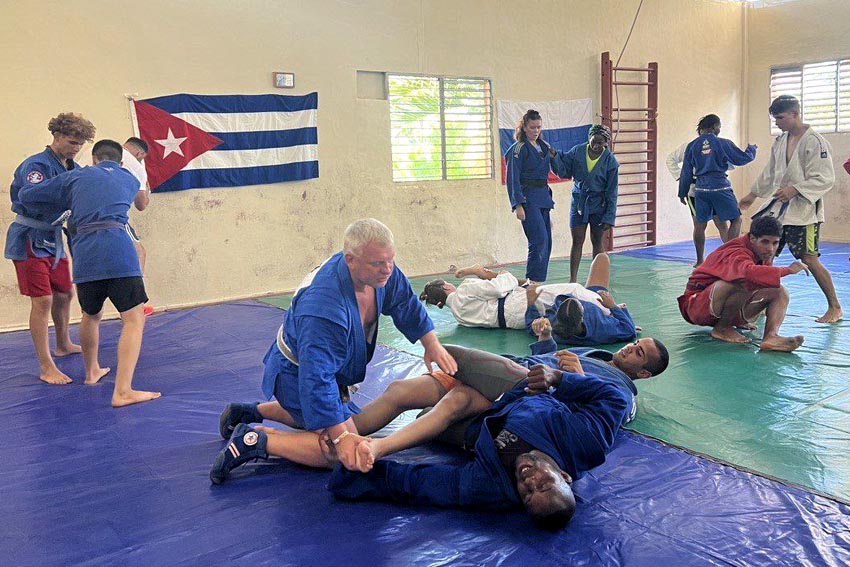 Mirtha Nieves, World Championships medalist and winner of the Pan American SAMBO Championships, became the main sports star of all training sessions on the part of the participants. According to the organizers, for many athletes, it was she who was the benchmark for dedication in the performance of coaching tasks.
"The direct organizer of the seminar was the Cuban Sambo and Allied Disciplines Association. The organization at the venue, as well as the accommodation of participants from various regions of Cuba, was taken over by Lazaro Cabrera, the president of the Varadero Karate Federation and the Varadero Sambo Federation," said Yusimil Ramos, who is a professor at the Manuel Fajardo University of Physical Culture and Sports.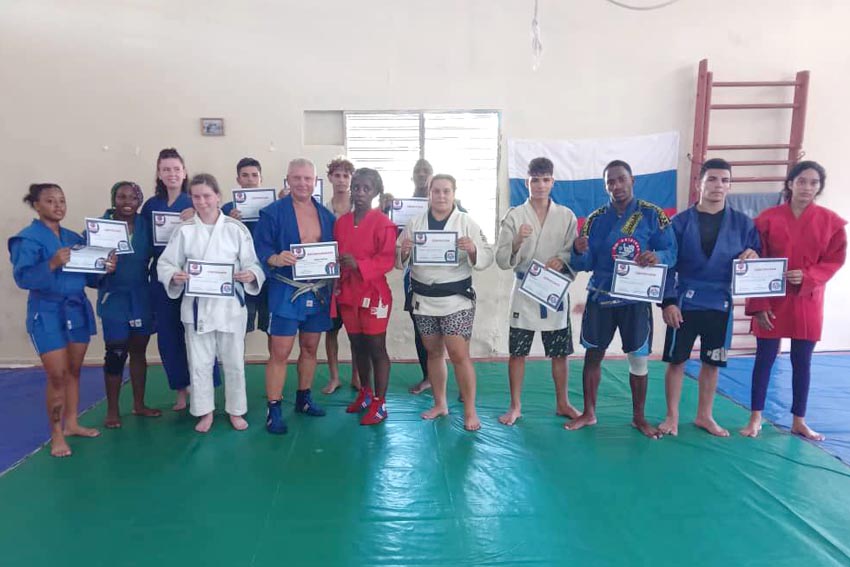 Following the results of the training camp, the participants were awarded with commemorative diplomas from the national association for completing the SAMBO course. Coach Sergey Dmitriev was awarded a letter of thanks from the Cuban Sambo and Allied Disciplines Association for his work at the seminar.