Larnaca will host the Cyprus open beach SAMBO championship
Competitions
15 April 2015
Sergei Grishin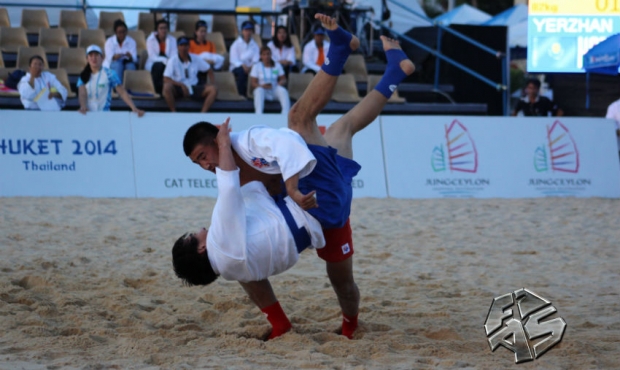 Visitors of the Phinikoudes Beach in Larnaca, Cyprus, this summer will be able to not only get a good tan but also to get vivid impressions. This is the place where on July 18th and 19th the open championship of Cyprus beach SAMBO will be held.
In the tournament will participate young sambo wrestlers aged from 8 to 18 years. Organizers hope that in the competition will perform athletes from 10 countries. In addition to the sambists, spectators on the Phinikoudes beach will be able to see representatives of other martial arts. Sambo Federation of Cyprus has also scheduled a training camp for all participants of the tournament in beach SAMBO.
Let´s recall that in November last year in Phuket (Thailand) the first tournament of SAMBO took place as part of the IV Asian Beach Games' program. It is worth noting that the rules of the beach SAMBO are different from the rules of traditional SAMBO. The combat lasts only 3 minutes without punishments and without fighting on the ground until the first evaluated motion. The uniform of the athletes and judges is slightly modified, and of course the venue for the event is very different. The wrestling mat in the beach SAMBO is made of sand.