Marios Andreou: "We'll keep on working to make sambo popular"
Personalities
3 August 2014
Sergei Grishin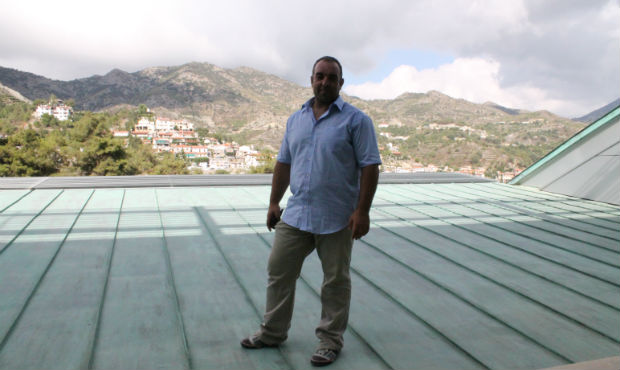 For two days Agros (Cyprus) has been hosting International Seminar of Sambo Referees. Participants from 22 countries arrived here to learn the art of refereeing sambo from gurus of the sport. Thanks to the local Sambo Federation represented by its President Marios Andreou, all participants could teach and learn without being distracted by everyday needs. Marios worked really hard to ensure that every participant had the most positive experience with the seminar in Agros. In an exclusive interview with the FIAS website's journalists arranged on the sports center's roof in Agros, Marios talked about difficulties he faced, how sambo helps developing sports tourism in Cyprus, and how to awake schoolchildren's interest in sambo. 
- Arranging an international referee seminar is not an easy thing to do. The most complicated problem was to secure visas for all potential participants to the event. We were able to do it mainly due to the fact that two large-scale contests are planned to be held in Cyprus in December: the Cadet World Championship and the Student World Championship.
– Why did you choose Agros to host the seminar?
– We chose this place together with FIAS representatives for a number of reasons. First of all, there is an excellent sports center in Agros where the practical part of the seminar took place. Secondly, the climate in the mountains is milder: it is not so hot here as in most of Cyprus territory. Last year, the Russian national team chose Agros for its training camp, which once again proved this place is very well suited to sambo events.
– Marios, would you tell us about Cyprus representatives who studied at the seminar?
– Some people who have already helped us in organizing national championships have been trained as referees. Now they were presented an opportunity to take part in the international seminar and extend their knowledge. I hope they will work successfully and will possibly become international level referees. For example, Mary Karapetyan fought for the Armenian national team and was a prize-winner of the world championship. She then became a Cyprus resident and took up refereeing. Our male sportsmen who fought for the Cyprus team in major international contests are also eager to work as referees.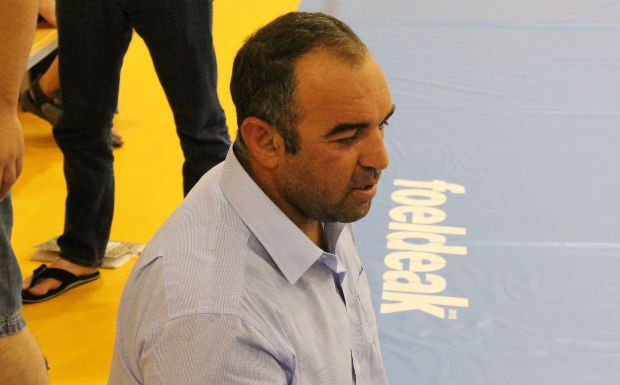 – Where will the December contests take place?
– They will be held in Limassol, at the Spyrou Kyprianou sports palace. It is the Cyprus' greatest stadium housing 6,500 spectators. European Sambo Championship among Youth was held there last year. It led to a growth of public interest in sambo, and different media started to pay more attention to our sport. Journalists visit us, make films about sambo, articles are published in the newspapers and on the web-sites raising awareness among people of Cyprus. That is why we expect that the stands will be filled.
– Do you plan to launch an advertising campaign in the run-up to the Students World Championship and Cadet World Championship?
– We will be announcing the championships by all means. We have already achieved the agreement with the federal TV channel RIK, with radio stations and different print media including newspapers in Russian. We want to promote the competitions in advance to let people know about them and encourage audience to come to see sambo.
– How will Cyprus sambo fighters be selected for the championships?
– We plan to have a national championship in October. The winners will proceed to fight at the World Championship in December. We have many sambo fighters among students now. They constantly train in the gym of one of our universities. In summer athletes who form the backbone of the team train together twice a week and in September, when academic year starts, many students will be back from vacations and join practices.
– Are you planning to participate in the adult championship to be held in Japan?
– Of course we would like to participate, but we don't want to be whipping boys of the competition. As of now, I believe we have one athlete capable of fighting in the main sambo contest of the year. His participation is planned, but I am not sure about the others. If they are not ready, it makes no sense to send them to such a high level contest. Anyway, we'll keep on training hard. But it is very hot now, not everybody wants to stay in a gym (laughs).
– Turning back to December competitions, how would you estimate your overall readiness as of today?
– We have booked the hotel and the gym, we have information sponsors, we are now putting much effort in attracting sponsors who would support us financially. We also have strong support from the Cyprus State Committee for Tourism. Our activity fits their aim to develop sports tourism in Cyprus. Seminars and sambo competitions will help make more people aware of our country's potential in sports tourism.
In September we will launch a series of sambo master-classes in schools. We will show and tell about this sport and invite children to take up sambo. I think not only children, but also their parents will be interested. Not long ago I visited children sports center were kids were trained different sports and showed them sambo. Grown-ups and children alike were very impressed, so I think this practice should be continued. The most popular sport in our country is soccer, everybody knows about it. We will work hard to make people aware of sambo too.