Marouane OULHAJ: "SAMBO Will Always Be Part Of My Life"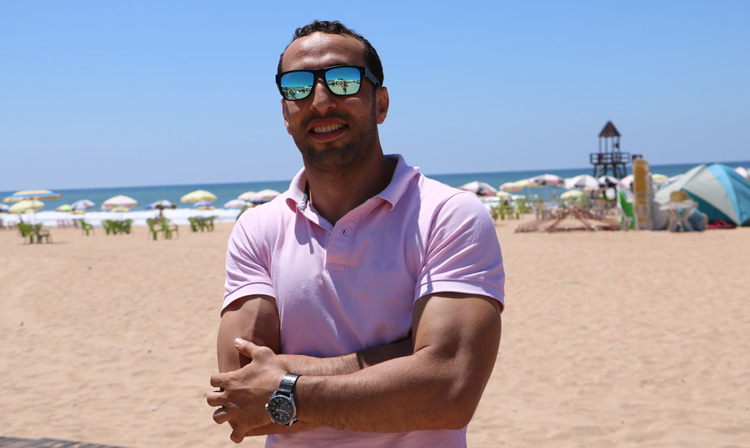 Moroccan sambist Marouane Oulhaj has long been the leader of his country's national team on the SAMBO mat and beyond. He won not only various awards at the major international tournaments, but also gained enormous stature in the world SAMBO community. Quite recently, Marouane had finished his sports career, yet he could not miss the 2019 African Championships in Morocco. In his interview to the FIAS website, he told what he felt as he was looking at the fights from the stands, whether SAMBO would remain in his life or not, and also shared his opinion on what else this sport needs to join the Olympic family.
- Marouane, for the first time in your life you attended the African Championships in Casablanca as a spectator. How did you feel about it? What is it like to watch the combats from the stands, being unable to step onto the mat?
- It was really very unusual for me to be in the stands, as I devoted a great part of my life to SAMBO, from training sessions to participation in competitions. Today I feel myself a bit sad, but it is inevitable, sooner or later this happens with every athlete. I still feel my involvement in the process, in my thoughts I am on the mat, I support my teammates, trying to give them a hint, a piece of advice. This is normal, that is how it should be. That is life.
- And how are your relations with rookies and practicing sambists developing now? Do you josh them when you come to the gym? Being a master, and them having everything still ahead...
- Of course, I tease them (laughs), though always in a friendly way. I haven't got a slightest desire to offend them. On the contrary, I try to train with them, help them perform this or that technique, give advice and inspire them to raise their professional level.
- At the African Championships, the President of the African SAMBO Confederation, Dalil Skally, presented you with an award for your contribution to the development of Moroccan SAMBO. What does it mean to you?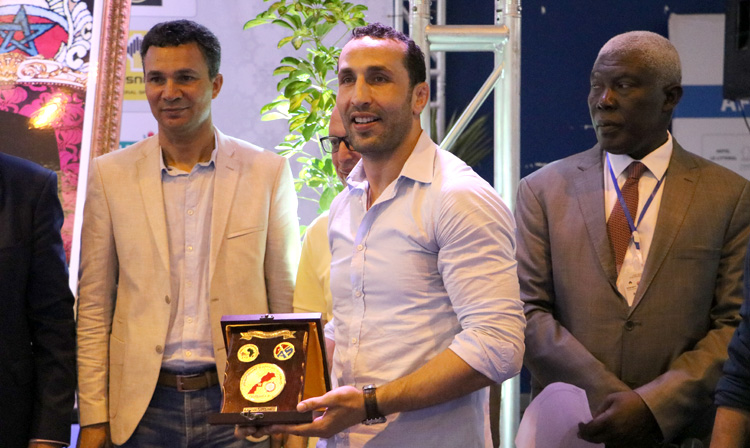 - Yes, I was deeply gratified and a little saddened, too, since this award reminded me of the end of my career as an athlete. But, on the other hand, I am very grateful to the Moroccan Federation for their attention, for the memory, for the fact that the leadership of the organization continues to support and be proud of their veterans. Moreover, I believe that this award is intended not so much personally for me, as for all athletes who have dedicated their lives to the sport and finished their sporting career.
- Your career as an athlete is over, but does SAMBO remain in some way in your life?
- Certainly it does. Even if I want to leave SAMBO, I can't do it. SAMBO is not just a certain length of time, training and performance at competitions, SAMBO is a part of one's life. I can say that 90% of people whom I communicate with are people from sports, mostly from SAMBO. I can't conceive of my life without SAMBO. SAMBO will stay with me forever.
- Will you be a coach?
- To some extent I already train athletes, but I do it in my spare time. I wish to continue sharing my experience, knowledge, skills, and abilities.
Last year, the International SAMBO Federation was granted a provisional recognition by the International Olympic Committee. How, in your opinion, did this decision affect the number of people willing to practice SAMBO?
- Of course, the recognition by the IOC has influenced the decision of athletes to engage in SAMBO. Many of my friends and pals, after this news appeared in the media, bombarded me with questions about what provisional recognition means, and what are the prospects for SAMBO to enter the Olympic program. Markedly, the questions came not only from sambists, but also from people who are engaged in closely related sports, such as judo, freestyle wrestling. They all appeared pleasantly surprised and very excited. I said that we took the first step, a very important one; now we will proceed to work further together, in order to join the Olympic family of sports.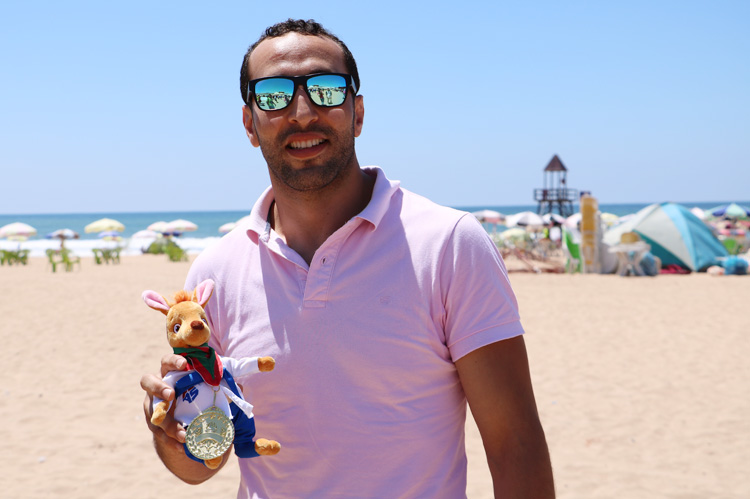 - And what exactly is to be done, to make SAMBO a part of the Olympic Games?
- In my opinion, there are three key points: first, we need to pay more attention to cooperating with mass media, including publicizing, because it is through the press that people can learn about SAMBO. The second is communication. Often, the wrong ideas about our sport come from incorrect or insufficient communication: the organizing committees focus mainly on the sports part, on staging competitions, forgetting to involve new people, fans, and spectators into the orbit. Tournaments are being held, but a few know about them. And the third point is staff training: there should be a continuous training, first of all of the coaching staff. We should have coaches who are able to compete with SAMBO experts from the countries of the former Soviet Union and Eastern Europe. Such experts should be in Africa, in the Americas, on every continent.
- Does it make sense to promote SAMBO through establishing commercial promotions, similarly to UFC and Bellator. Is this applicable to SAMBO?
- In my opinion, we should not take an example from these promotions. I am absolutely convinced that mixed martial arts will never be included into the program of the Olympic Games, so SAMBO should not follow this way. We've got our own way.