Mattia Galbiati: "I Can Handle the Current Challenges – SAMBO Teached me to Stay Calmer and Focused"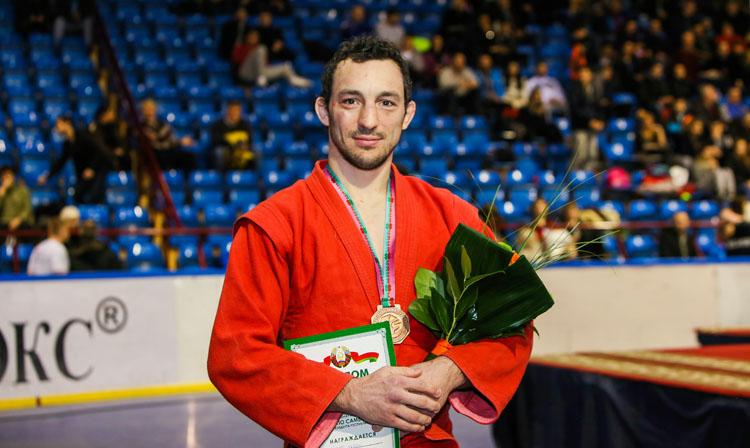 Due to the pandemic of the COVID-19 coronavirus all over the world, sambists have lost the opportunity to fully train and compete in international tournaments. Serbian sambist Ivana Jandrich, who connects her present and future with journalism, specially for the FIAS website prepared the project "Life during a pandemic". She interviews sambists from different countries, talking about the current situation and their plans for the future. Today, Mattia Galbiati from Italy answers Ivana's questions.
It is no secret that the athletes are the very best ambassadors of their countries in the world, but being an athlete requires a lot of time, sacrifices and work. As we all know, COVID-19 is leaving a lot of casualties around the world, but Italy had one of the worst times in history of their country. To protect people, Italy went into the lockdown on March 8, so just imagine what it means for a sambist to be home with no possibility to train for almost 60 days now.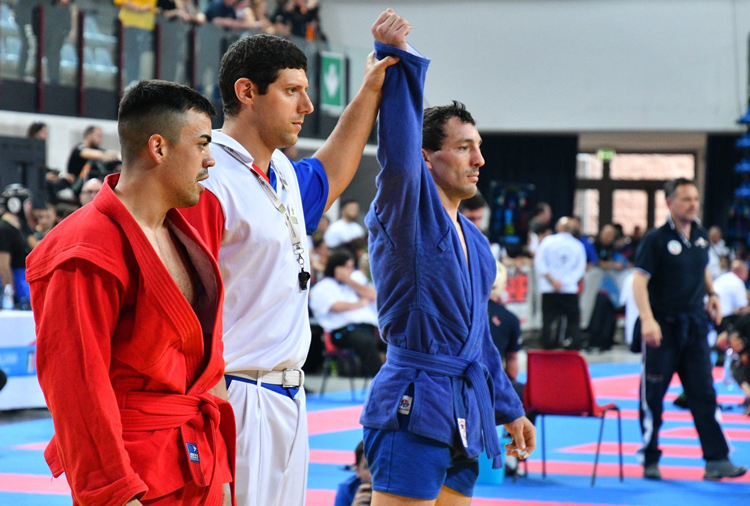 Mattia Galbiati is a 33 years old Italian SAMBO champion and police officer from Inverigo. Ever since he was 6 years old he knew that the sport will be his "uphill battle" in life. Firstly Mattia made his name in judo by winning a spot in national team and getting on international level. His path in SAMBO begun in 2013, when he decided to test himself in a new sport. Choosing that path also brought him to a new occupation which is a Carabiniere, or better said a police officer. Being a police officer in this time means a lot of patrols and emergency calls but Mattia still gets to train and to hope for some SAMBO events in near future.
- Mattia, when the COVID-19 break happened, what were your first thoughts?
- I wasn't afraid of the virus, I am still not. Of course, I know we must be brave and responsible but as well as I know we will overcome it and get stronger than before. You know, the history testifies that Italians always overcome the tough times, and as you know we had a lot of those.
- Did you get any chance to train since it all started? How do you deal with that?
- Yes, and I train very hard. So, luckily my teammate Alessio, who is also a sambist, gave me an excellent weightlifting program and with that I also work on my athletic preparation as well. I am one of those who are lucky enough to live in a house with a garage and also a garden, so I have space for my trainings.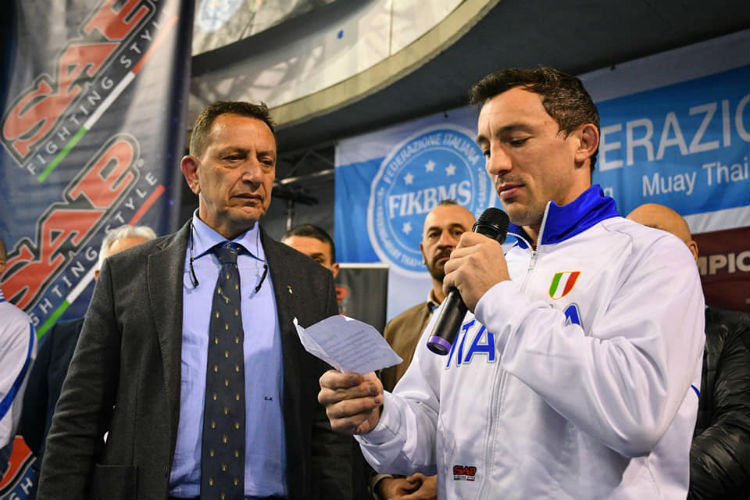 - What is your favorite result or a moment on sambo competition?
- I won a couple of big medals such as medal on European championship, European and World cups, but my favorite one is the one I won at the International tournament A in Minsk 2018. What made that bronze medal special is that just before I left to Belarus, I have promised my daughter Sofia I will win for her. Her smile and face when I brought that medal back home is priceless to me.
- What is the SOMETHING that SAMBO competition gave you and kept you coming back?
- For me, SAMBO is the best sport I have ever practiced! Like I have already said, yes I fought in judo for a long time, I even tried and had a good run in MMA career as well, but SAMBO has something special. I feel there rules a real respect among us, sambists. Even when we fight hard, we are friends outside the mat. I would say SAMBO is life.
If you are interested in what Mattia has to say about his days in quarantine and life as a police officer and sambist, just watch the video.