International SAMBO Federation Ties Up Partnership with Eurosport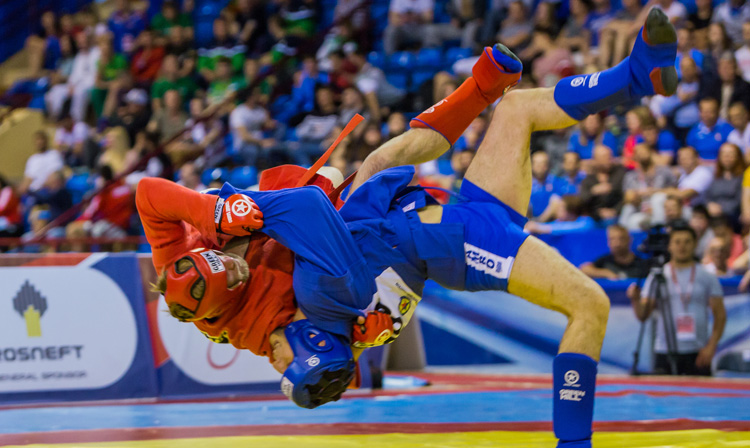 International SAMBO Federation (FIAS) has partnered with Eurosport, the number one destination for sports fans in Europe, in an agreement that will see the martial arts sport showcased in up to 65 countries across Europe and the Asia-Pacific regions.
Eurosport will show in Europe and Asia-Pacific live coverage of the annual World Championships in November and extended highlights of the yearly World Cup. Coverage in Europe will be simulcast on Eurosport's OTT platform, the Eurosport Player.
Eurosport's four-year partnership with the International SAMBO Federation will be supported by a dedicated television and digital campaign as well as a host of unique content to help engage audiences through compelling story-telling.
As part of its content strategy, Eurosport will work in collaboration with the International SAMBO Federation to develop a series of new programming including a Sports Explainer episode to help viewers better understand the sport, profiling some of the greatest athletes to grace the sport in SAMBO Legends in addition to a SAMBO-themed Zoom episode where viewers will be given an in-depth analysis of the techniques in the sport.
Laurent Prud'homme, SVP Rights Acquisitions and Syndication, Eurosport, said: "We are thrilled to be working in partnership with the International SAMBO Federation to help enhance SAMBO's global reputation as a world-class sport through our television and digital coverage.
"Over the next three years, Eurosport will work along with the FIAS to develop a bespoke editorial strategy that will ultimately raise the appeal and awareness of the sport."
Vasily Shestakov, President of the International SAMBO Federation, added: "It is a great honor for the International SAMBO Federation to cooperate with the Eurosport, which is the sports broadcasting leader in Europe and the Asia-Pacific region. Thanks to these efforts, hundreds of millions of people all over the world will be able to witness the main international SAMBO events.
"I believe that in the nearest future all the martial arts fans will be able to experience unforgettable emotions enjoying the SAMBO fights live. Therefore, the number of fans of our sport, which was recognized by the International Olympic Committee last year, will exponentially increase."
Key Dates (live or delayed coverage, highlights or news packages on Eurosport)*
21 September 2019 – President's Cup, Northern Ireland
November 2019 – World Championships
2020 President's Cup, Great Britain (date TBC)
19-23 March 2020 – World Cup, Moscow
5-9 November 2020 – World Championships, Ashgabat
2021 President's Cup, Great Britain (date TBC)
2021 World Championships (date, venue TBC)
19-23 March 2021 – World Cup, Moscow
11-15 November 2021 – World Championships, Russia
2022 – World Cup, Moscow (date TBC)
*Simulcast on Eurosport Player