International Tournament - 2016 in Minsk: the emotions and impressions of the champions and prize winners of the tournament
Competitions
21 February 2016
Sergei Grishin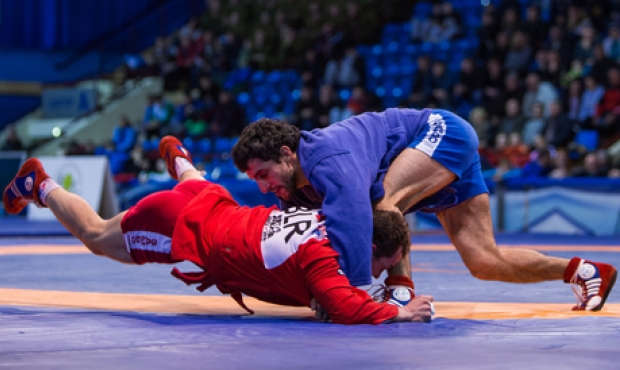 The first competition day of the international tournament - the Open Sambo Championship of Belarus for the prizes of the President of the Republic of Belarus, that stated the first names of the champions and prize winners of the starting ranking tournament of the year, is already behind us. Some sambo wrestlers told us about the injuries that mobilize, fatigue and pain that don't, changes of the last name that helps to start with a clean slate, and to whom they will give the mascot of the tournament. All this and much more you can read here.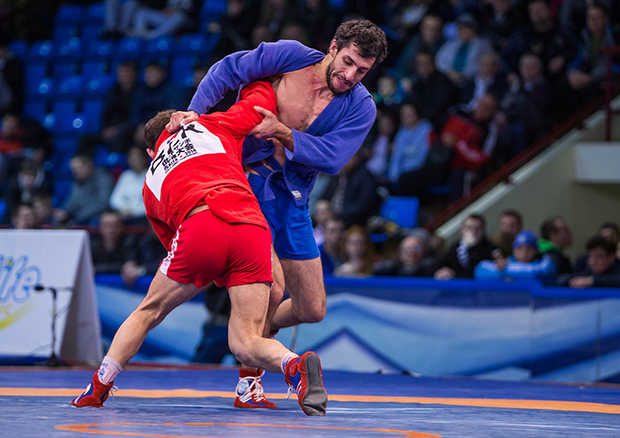 Tutkhalian Vahe (Belarus) - the champion in the weight category of 62 kg: "No pain, no fatigue"
"I am three years younger than my opponent in the finals Aniskevich, before today we haven't met, this is our first fight with him. Why is my hair gray? My father's genes are responsible for it. The final battle I won confidently, as you say, only because before this tournament I had a very laborious training. Not even two times a day, but three: early in the morning, at 6 am; noon, and night. How I endured such stress? On moral standing.
- Irina Vinner, a great Russian coach in rhythmic gymnastics in an interview on children's training once mentioned that there exists no fatigue, the adults came up with it to justify their lack of action in some situations. What do you think about it?
"I fully agree with it, as my coach says, there is no pain and no fatigue, so it is necessary for me to adapt to this statement... In the final combat my task was to disable the opponent's working hand to take the capture from above, and generally everything has worked out. We had talked with the coach about it in detail and I did what he had asked. My coach is pleased with my result but even more pleased and happy is my father - Honored Master of Sports, 4-time world champion in sambo Gurgen Tutkhalian.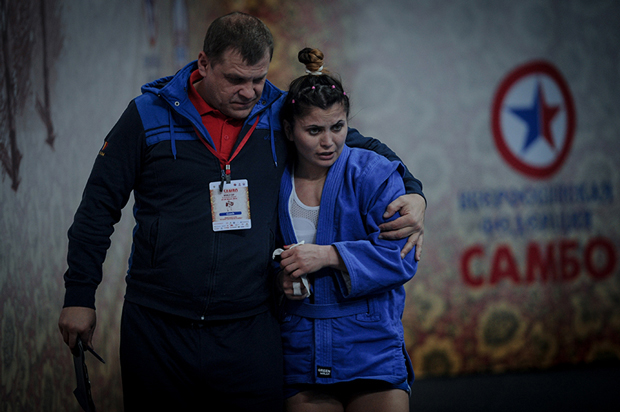 Poroinenu Daniela (Romania) - "bronze" in weight category of 56 kg: "New name - new story"
"I consider my result to be fine, in the first combat I lost very little to the eventual champion, just a small remark. For the first start of the season this is OK. The following combats were better; I was able to do what the coach had asked and show a decent fight. What to say about my new name? I am married, a new name means a new story, so to speak, I took my husband's karma and I think that with this name I will have even more luck.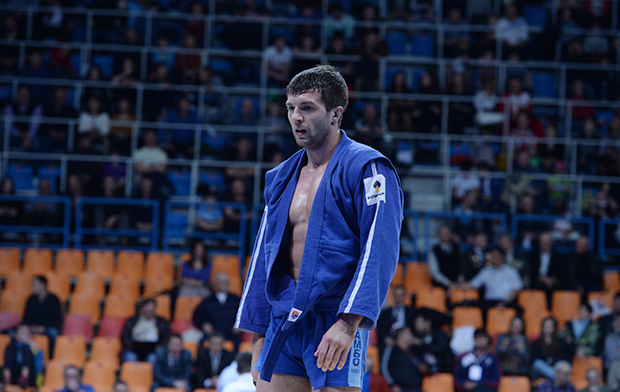 Stepan Popov (Belarus) - "gold" in the weight category of 74 kg: "The talisman of the tournament I will give to my youngest daughter"
"The wave of the flu that shook us not long ago also touched me. I got ill a month ago, then went to Ryazan for a sports meeting, seemingly recovered, but I feel that because of the disease, coupled with the physical strain, I was unable to reach the proper level of functionality. The first two fights in the tournament were very heavy, felt like dying, had trouble breathing. So I had to use other tricks, I am glad that the submission hold turned out well and I was able to save some time. In the final I was planning to fight hard, everything seems to have turned out well, the first remark was given to my opponent, then the second one, it was hard to get breathing, but after that everything went well. On March 5 my little daughter will turn 2 years, so this mascot, a dog, will be a good gift for her.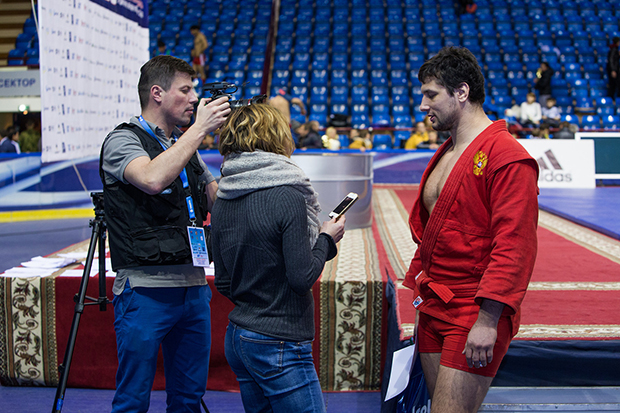 Osipenko Artem (Russia) - "silver" in the weight category +100 kg: "Sambo is my favorite job"
"This is my second start in February, the first event in February was in Ryazan, the championship of trade unions, so my coach and I decided to also give it a go here, watch all the errors, analyze the situation. As a result, I am satisfied, had two combats, saw all the errors and will draw the necessary conclusions. My rib got a bit hurt in the final fight, and soon, in the beginning of March, I'll have to perform at the championship of Russia, so we decided not to risk it. I understand that the audience was probably waiting for our fight with the renowned Belarusian sambo wrestler Yuri Rybak, but it didn't happen. By the way, after the summer of 2013 when I got to the heavy weight category, I fight with Yuri two times a year. The National championship will take place when Russia celebrates Women's Day, on March 8. My wife had grown accustomed to the fact that I'm not home that day to congratulate her but there's nothing to do about it, it's my job and a one that I really enjoy.