FIAS was Rewarded by IOC and Dow Chemical for Taking the Actions to Reduce Greenhouse Emission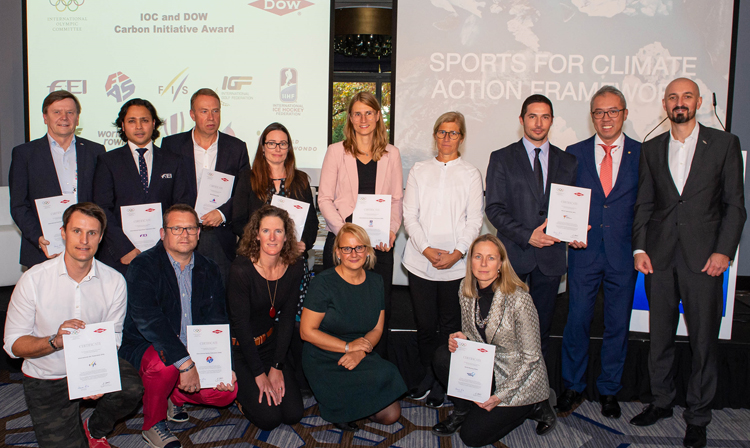 The International SAMBO federation participated in IF FORUM 2019 in Lausanne and was rewarded by IOC and DOW for taking the actions to reduce greenhouse emission.
More than 300 leaders from over 100 International Sports Federations, stakeholders, governing bodies, public- and private-sector organisations united at the IF FORUM at 28-30 October 2019 in Lausanne, with the conference focusing on 'Athlete Centred Sport'.
The annual event is organised by SportAccord and supported by the International Olympic Committee (IOC). IOC President Thomas Bach offered a welcome remark, before SportAccord and GAISF President Raffaele Chiulli provided the opening address.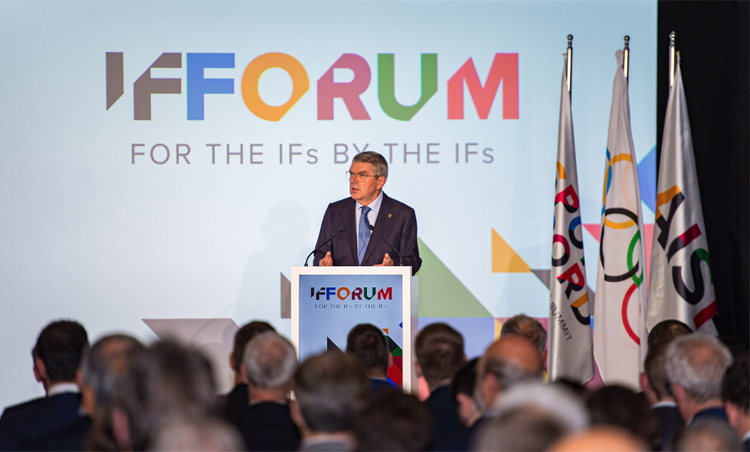 Such topics as the athletes perspective, future of athlete financial wellbeing, protection of clean athletes, athlete welfare and mental health, strengthening the athletes' voice, safeguarding athletes were discussed during the panel session and combined with series of speakers.
On the final day, after a welcome and opening remarks from Stephan Fox, President, AIMS (Alliance of Independent Recognised Members of Sport) and General Secretary, IFMA (International Federation of Muaythai Associations) took place "Athlete Centred Governance" and "Tools and Strategies for Athlete Engagement" workshops.
Later that day almost 70 IFs attended the Sustainability Session, which focused on topics such as climate change, plastic pollution and sustainable events. It was open by Irina Gladkikh, Associate Director, Winter Sports & IFs Recognised, IOC Sports Department and Raffaele Chiulli, GAISF President. Were discussed the role of sports organisations to help mitigate the impact of climate change, how can science and sport enable a low-carbon legacy and others chelenges.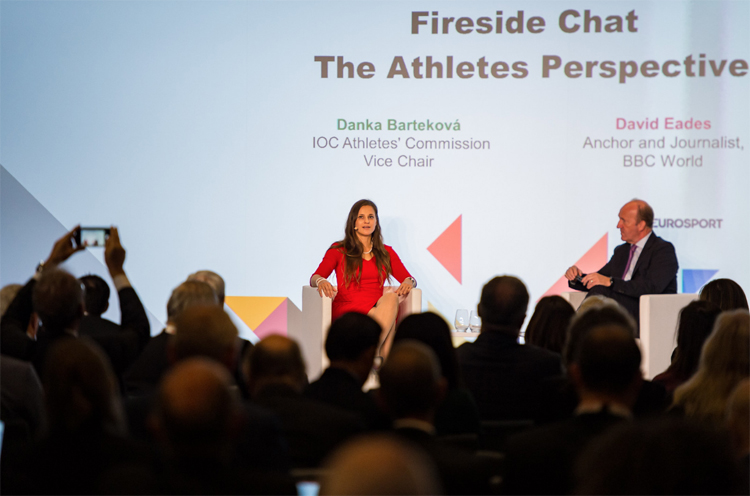 The central part of the meeting has become the recognition by the International Olympic Committee (IOC) and DOW International Federations for taking concrete action to reduce their greenhouse emission. As part of the reward, carbon offsets were offered to the IFs to compensate their unavoidable 2019 emissions. The International Sambo Federation has become one of the 10 international federations whose contribution to the protection of the environment has been recognized by the IOC and Dow Chemical. The rewarded IFs include also the International Federation for Equestrian Sports (FEI), the International Ski Federation (FIS), World Rowing (FISA), the International Golf Federation (IGF), the International Ice Hockey Federation (IIHF), World Rugby (WR), World Sailing (WS) and World Taekwondo (WT), as well as the International Orienteering Federation (IOF).
– The International SAMBO Federation is grateful and proud to be part of Sustainability movement under the auspices of the IOC and will continue to work independently and in collaboration with others interested parties in order to achieve common goals of sustainable development, – Michal Buchel, the FIAS CEO ​said.
Photos: olympic.org