Let's Move – it is the way to celebrate this year's Olympic Day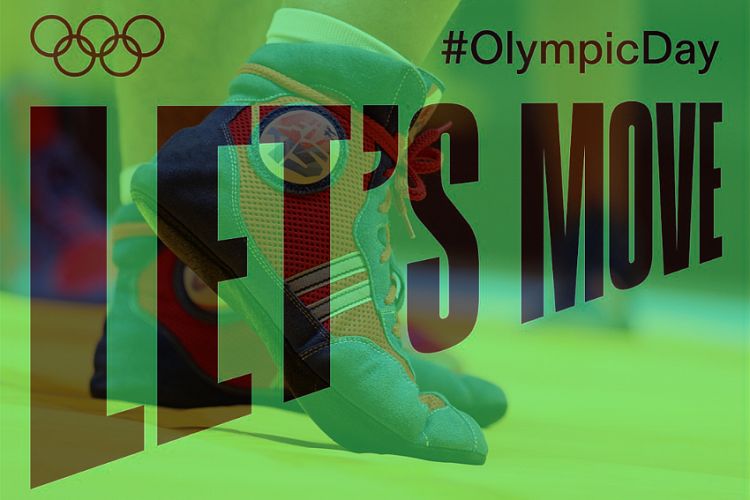 This Friday, June 23, the world of sports will unite the annual holiday celebration of sport, health, and being together - Olympic Day. It commemorates the founding of the International Olympic Committee on June 23, 1894, by Baron Pierre de Coubertin.
The International SAMBO Federation obtained full recognition from the International Olympic Committee in July 2021. Both before and after, FIAS sought to support the Olympic movement for human benefit.
Olympic Day invites everyone around the globe to be active and move together for good purposes. It is a good moment to engage with our SAMBO community and contribute to promoting the Olympic movement. We would like to invite you to join the campaign and support it with active participation.
The world is moving faster than ever, but people are moving less. Research has found that one in four adults and over 80 per cent of young people do not meet the recommended minimum activity levels needed for optimum health (WHO, 2022). Not having enough time in the day is one of the most common reasons given for not being able to reach this goal. At the same time, starting with just 30 minutes of movement a day has significant health benefits for hearts, bodies, and minds. But a 2022 report revealed that 81 per cent of adolescents and 27.5 per cent of adults are not meeting these goals.
Over 131 mass participation events and digital activations will take place in all corners of the world, being organised by the National Olympic Committees (NOCs) and the wider Olympic Movement, providing an opportunity for everyone to move together on Olympic Day.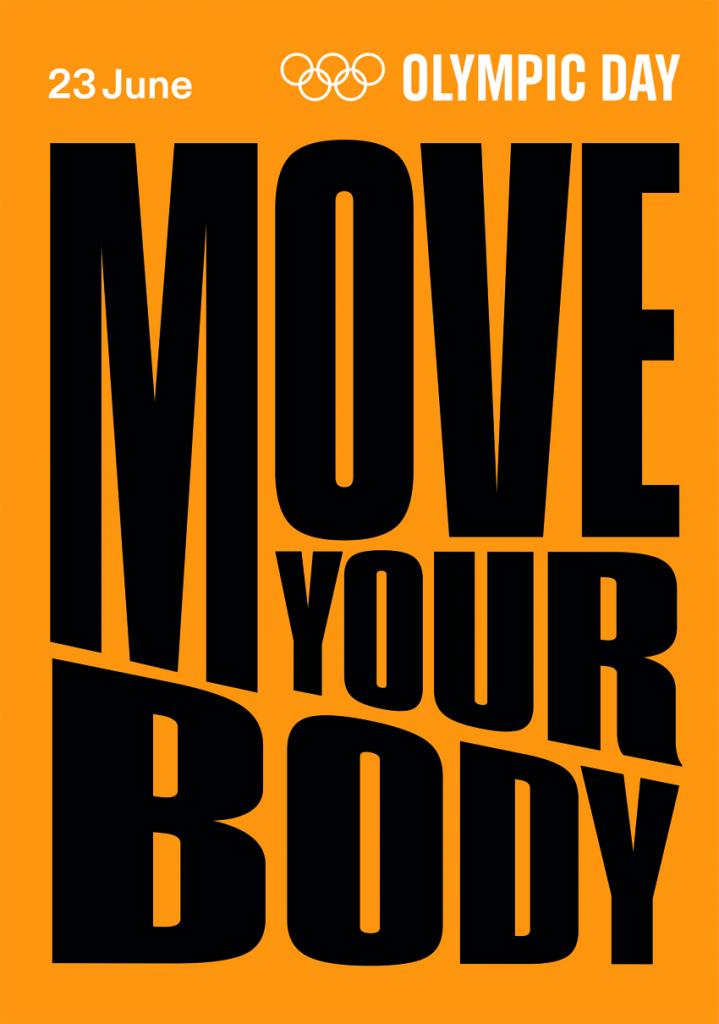 This Olympic Day, you have the unique opportunity to join Olympic athletes and people from all corners of the world. On June 23, the Olympic Movement will encourage and support people around the world to make this time in their daily lives to move in any way, anywhere. This includes a digital invitation from Olympians and other athletes to schedule 30 minutes to move this day with them and to join the Let's Move Olympic Day digital workout from anywhere in the world, with the ambition of turning this into a daily habit.
The Let's Move initiative shines a light on the benefits of moving more and contributes to the IOC's Olympism365 strategy – one of the key aims of which is to increase access to sports opportunities and bring the health and societal benefits of physical activity to communities across all corners of the globe.
Create your video with a message to people: Why they should move daily and how it makes you feel!
Use your favourite or interesting exercises (training hacks, wow moves, sports skills) and publish them on social media with the hashtags #LetsMove #OlympicDay #SAMBO #FIAS
Your video should include the following:
Your Name

Country

Sport

Where are you filming from?

Why is it important to move?

How do you do it daily?
Let's Move!