Youth and Junior World SAMBO Championships in Serbia: two months before the start
Federations
14 August 2017
Sergei Grishin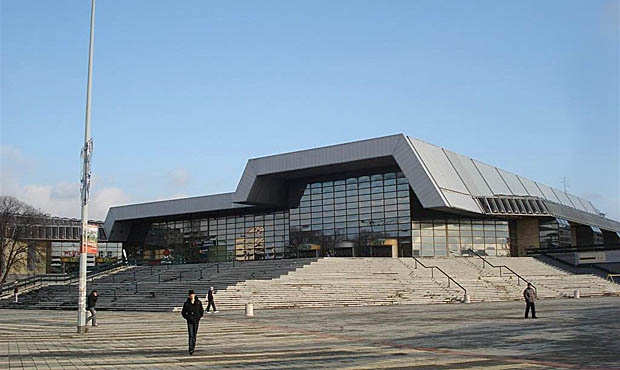 Serbian Novi Sad will host the 2017 Youth and Junior World SAMBO Championships from October 12 till October 16. Young athletes will compete for the title of the world's strongest sambists. The hosts expect that nearly 500 sportsmen, representing 80 countries, will take part in the competitions, that's why they pay great attention to organization of the tournament.
FIAS inspection
The 2017 Youth and Junior World SAMBO Championships will be held in "Spens" sports center. Executive director of International SAMBO Federation Sergey Tabakov along with the members of organizational committee Patrick Dreed and President of Vojvodina Regional SAMBO Federation Ivana Yandrich inspected "Spens" sports center and business center of Vojvodina.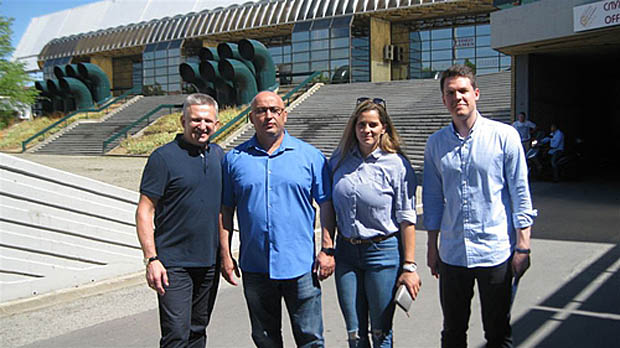 "It's a huge sports center, which hosted many competitions, including SAMBO tournaments. Major events are held there on a regular basis – not only sporting events, but also various concerts. "Spens'" staff is interested in hosting the Youth SAMBO World Championships on the highest level. I'm sure they do their best for the sake of this", - Sergey Tabakov noted.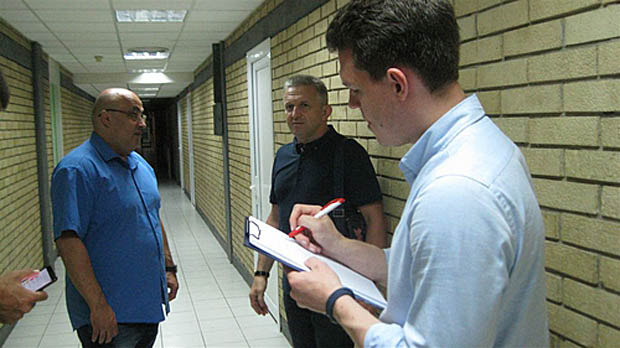 Ivana Yandrich, who is not only President of Vojvodina Reginal SAMBO Federation, but also the best SAMBO athlete in Serbia at the moment, announced that "Spens" offers great conditions for the competitions: many major events were held in this complex, including the 2015 SAMBO European Championships. Also she noted that "Sportikus" club of Novi Sad was also making arrangements for the Championships.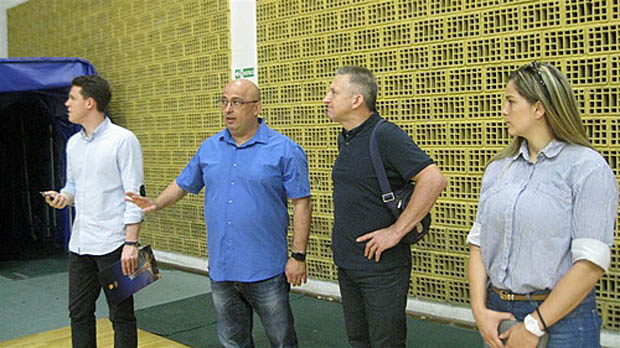 "I know from experience, that Novi Sad is a wonderful host of competitions. During the inspection we visited the gym, locker rooms, press room and respective rooms which will be used during the competitions. Then we visited "Novi Sad", "Aurora" and "Fisherman's island" hotels, where sportsmen and officials will be accommodated. The organization is on the highest level", - Tabakov said.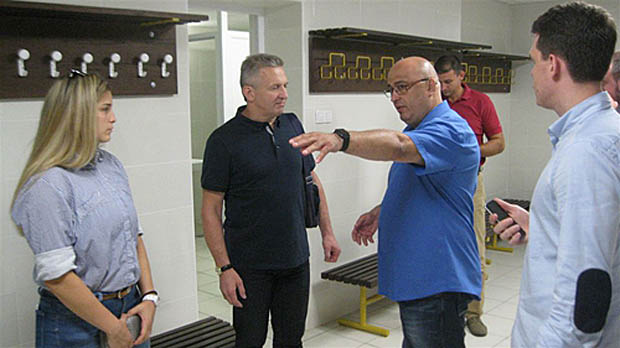 Qualification of Serbian SAMBO athletes
Organization of the 2017 Youth and Junior World SAMBO Championships on a high level and decent performance of local sportsmen at the tournament both are of great importance to Serbian SAMBO athletes. The day before Serbian national team held qualification tournament for the World Championships in "Spens" sports center. It's interesting that along with the sportsmen there were many spectators, who watched the fights closely and cheered for their favourites. According to the hosts, 90 sportsmen, representing 15 clubs, took part in the competitions.

President of Serbian SAMBO Federation Tatiana Trivich, who personally watched the fights during qualification, pointed out the quality of the sportsmen preparation. She also noted that Serbian athletes are definitely able to win from 5 to 10 medals at the upcoming World Championships.