Vladimir GAJIC: "This year I plan to end my career as an athlete"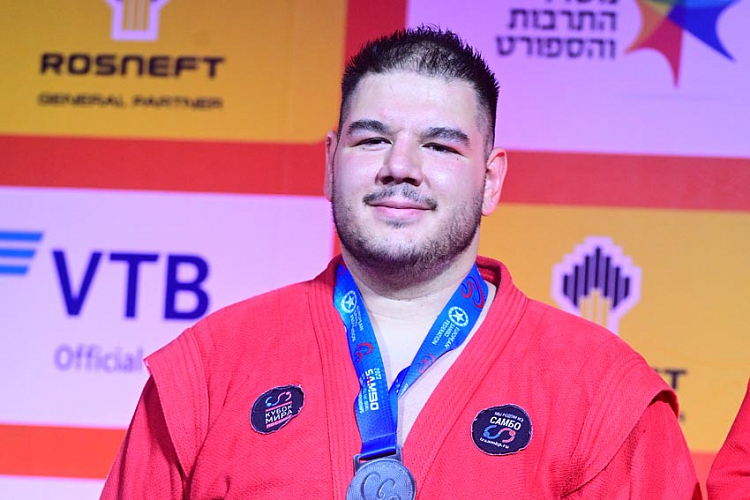 Serbian sambist Vladimir Gajic won a silver medal in the weight category over 98 kg in Sport SAMBO at the European Championships held in Haifa (Israel) on April 19-20. Immediately after the final match, he shared his impressions of the tournament with the FIAS website.
Vladimir, you lost in the final, but before that you won two bouts. Is it a success or a failure?
– The minimum task that I set for myself is reaching the final, and I managed to complete it. If we talk about the first two bouts, I am satisfied with them, but not with the final one. Of course, I went to the mat to win, but that evening the opponent from Georgia turned out to be stronger.
[VIDEO] KAVTARADZE Giorgi vs GAJIC Vladimir. Men +98 kg. European Sambo Championships 2023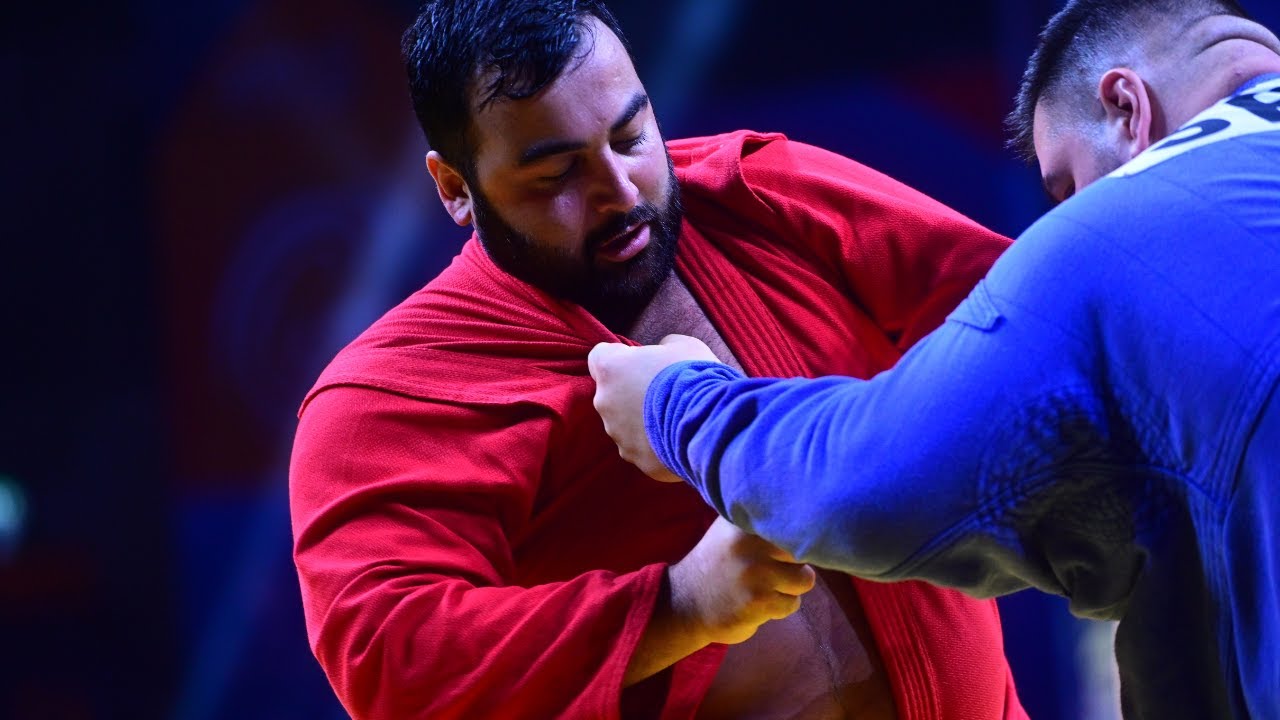 What are your plans for the future? What's next?
– This year I plan to end my career as an athlete after the World SAMBO Championships in Armenia. Perhaps I will also take part in the World Beach SAMBO Championships in the Dominican Republic. This will be my last year as an athlete, but not as a coach. Now I have a new job in Germany – I train children, teach them the basic skills of martial arts, in the future we'll see if I can become a coach for cadets, youths and juniors. SAMBO is a big part of my life, I can't stop doing it, I have a lot of friends in this sport.
Why did you choose Germany?
– It was not I who chose Germany, but it chose me. When the position of a coach appeared in the national federation, my SAMBO coach, who is also the president of the German SAMBO Federation, offered to join their team, to become part of it. Unfortunately, the person who held this position before me has passed away. He was a very good and strong coach and it will not be easy for me to match him. I accepted the offer that came to me, because I personally know many athletes of the national team, I have good relations with them. Now I understand that I really wanted to work there.
This year SAMBO will be 85 years old. Two years ago, FIAS received full recognition from the International Olympic Committee. Do you plan to educate athletes who in the future could compete at the Olympic Games and become Olympic champions?
– That is my plan. During my career as an athlete, I managed to win silver and bronze medals. To be honest, I would really like to see among my students someone like me, a person to whom I can show a shorter path to success. I guess this is a little selfish of me, but I would really like to see it through and grow a champion.
How do you think, did the full recognition of the IOC affect the development of SAMBO in Serbia?
– After the inclusion of SAMBO in the Olympic family in Serbia, there was a sharp jump in the popularity of SAMBO. We managed to hold three international tournaments for children, they were happy to receive medals and chocolates as prizes. But most importantly, as soon as the competition was over, they asked me: "Coach, when is the next tournament?" And that was really great!
In your opinion, how big a step forward in development has SAMBO made in recent years – 10-15 years?
– Very big. When Vasily Shestakov headed FIAS, our federation immediately received a lot of attention and support. From FIAS, we began to receive all the necessary equipment for the development of SAMBO in the country: mats, equipment, uniforms. Now we can already hold major international tournaments, for this we have all the necessary equipment. The president of our federation, Tatjana Trivic, together with the previous president, Patrick Drid, who is still actively involved in the affairs of the federation, are doing everything possible to ensure that the organization of the competitions is held at a high level.