Cadets are fighting for "clean" throws at the World Championship
Competitions
5 December 2014
Sergei Grishin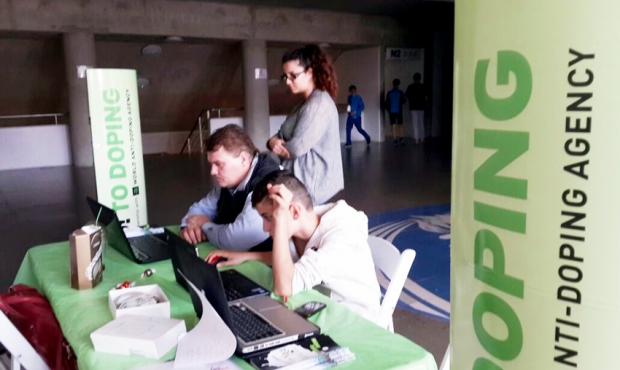 The World Sambo Championship among cadets has started. The modern, comfortable and brightly lit Spyros Kyprianou Athletic Centre greeted young male and female unarmed self defense enthusiasts aged 14–16 at 10:00 Cyprus time. The preliminary matches of the competition are in full swing, and the finals start at 17:00. Our report today is about other interesting things that have happened and are happening during the event for the benefit of sambo.
Several technical meetings took place yesterday in the hall where the passions of the competition are now running high. While there was nothing new in the judges' meeting for the participants, the educational FIAS seminar including a discussion of the innovations and nuances of modern antidoping policy in sports aroused great interest and was the highlight of the pre-competitive day of the Championship.
At the seminar, which was attended by about 50 people from nearly 20 countries, there was a discussion of the new WADA Code, which will come into effect in 2015. Various situations — real-life, legal and procedural — were also examined. They were different but all related in one way or another to anti-doping in sports. In particular, information that under certain conditions, a coach may also be subject to bans on par with an athlete who took illegal drugs drew a strong response. There was also a discussion of a list of drugs that will be considered prohibited in 2015 under the WADA Code.
Even today, anyone interested could take a special test developed by WADA in the lobby of the Spyros Kyprianou Athletic Centre. Test questions covered all aspects of sports and anti-doping, which representatives, coaches and athletes answered during the day using a special computer program. The International Sambo Federation will run this WADA "mini-corner" for all 4 days of the competition, during both the cadet and student events.
Thus, the International Sambo Federation will meet 100% of its goal to provide and equip people with knowledge of anti-doping (in theory and practice) during these days in Cyprus.