PRESENTATION OF SPORT SAMBO WAS HELD AT THE DEAFLYMPIC GAMES
Competitions
24 July 2017
Sergei Grishin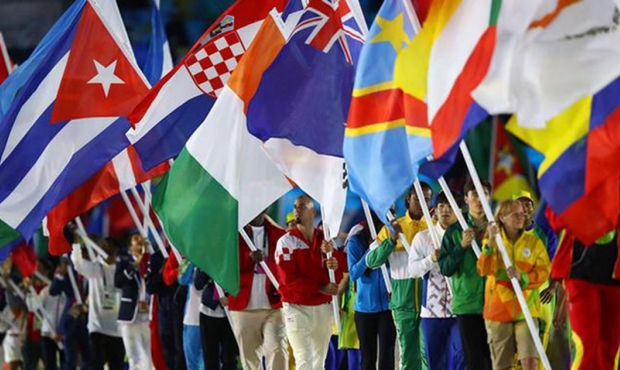 On July 18 the opening ceremony of the XXIII Summer Deaflympic Games was held in Samsun (Turkey).
On the first day of competitions (July 20) the sportsmen from FIAS demonstration group introduced SAMBO to the public as a sport, which can be included in the program of the Deaflympic Games in the near future. FIAS President Vasily Shestakov addressed this proposal to the head of the International Committee of Sports for the Deaf (CISS) Valery Rukhledev.
The Russian sportsmen demonstrated SAMBO techniques first in slow pace and then in rapid pace. The presentation was accompanied by background music, the sports ground stands were filled to capacity.
Such sportsmen as Aleksandr Lomakin, Anna Varicheva, Nikita Ivanov and Valeriya Lomakina managed to express the beauty, dynamics and diversity of sport SAMBO techniques, which raised great interest among spectators and international sporting community of the deaf.
During the final part of the presentation FIAS representative Elena Lomakina handed SAMBO symbols - toy Amur tigers - to the chief referee of the competitions Bumiamin Eru (Turkey) and technical manager Antoine Damien (France), drawing applause of the audience.
The hosts of the event, sportsmen and spectators noted high level of SAMBO presentation and expressed their willingness to see such sport in the program of the next Deaflympic Games.
Earlier in February 2017 in the town of Zelenograd (Russia) under the patronage of FIAS and with the support of the International Committee of Sports for the DEAF (CISS) the first international SAMBO tournament among sportsmen with hearing disabilities was held.