The Incredible Adventures of a Mexican Sambist in Russia
Personalities
31 July 2020
Aleksandr Solomahin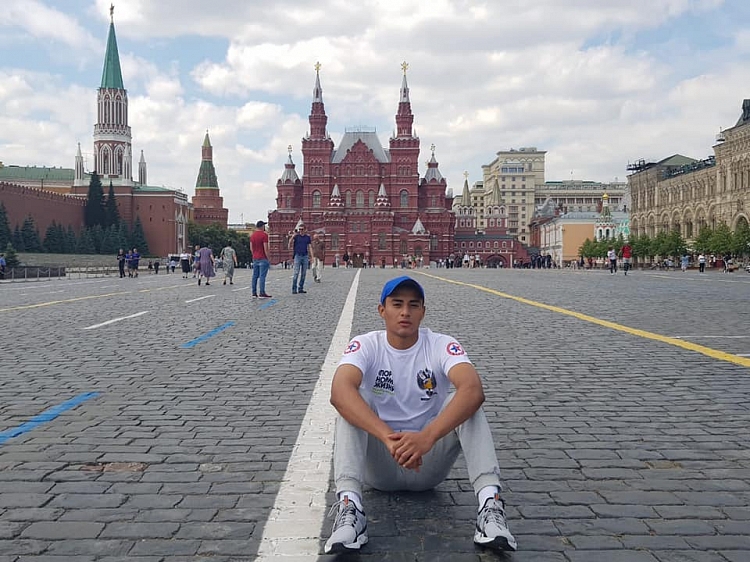 In early March this year, a Mexican SAMBO athlete David Meza arrived in Russia. According to his plans, he was supposed to spend several weeks training at the Kstovo SAMBO Academy, and then perform at the Kharlampiev Memorial SAMBO World Cup in Moscow. His return ticket was purchased on April 1. Back then, no one could have imagined that the tournament would be postponed to December, the borders would be locked, and the lockdown would be imposed on the entire world, due to the COVID-19 outbreak.
Around the middle of March, the athlete found out that he would not be able to compete at the Kharlampiev Memorial SAMBO World Cup, because it was deferred indefinitely.
'I was looking forward to participating in this tournament and planned to perform well. When I learned that the Kharlampiev Memorial World Cup was put off, I really felt sad,' said David in his interview to the FIAS website.
However, the surprises did not end there. At almost the same time, the Russian leadership decided to close the borders, and the Mexican sambist found himself unable to return to his homeland.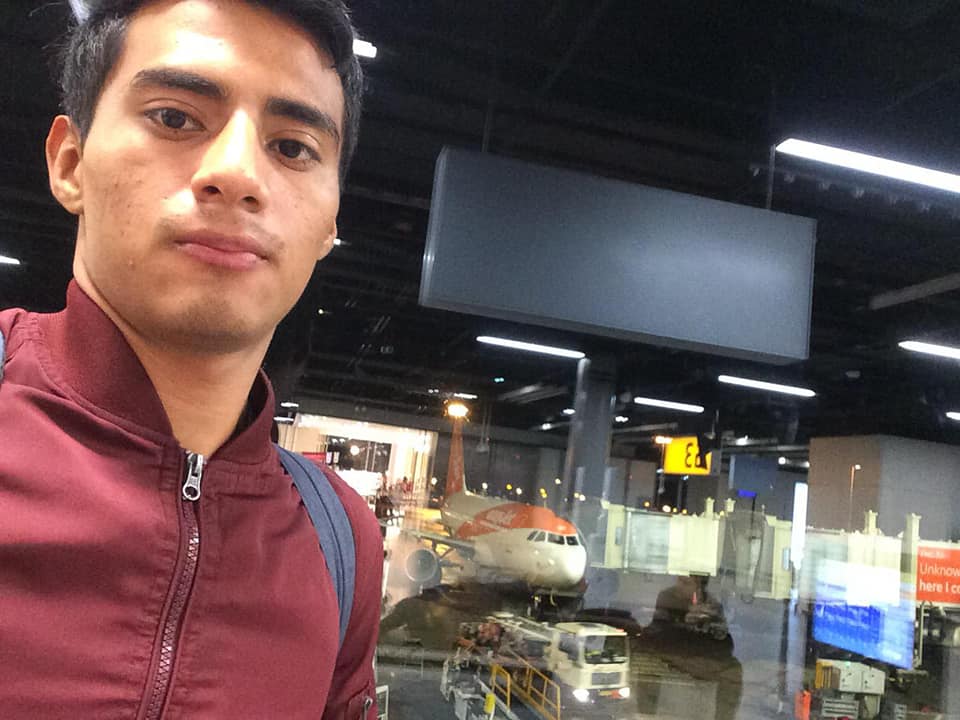 'At first I felt insecure, not knowing when I would return to Mexico, but then I saw the good side of the situation and realized that I would have more time to study and practice. I kept on training in Kstovo and exploring new SAMBO techniques under the guidance of titled coaches alongside some prominent athletes,' told Meza.
David has been living in Kstovo for five months so far. During this time, he has done much to advance his knowledge of SAMBO, learned Russian language, celebrated his birthday and continues online education at a Mexican school.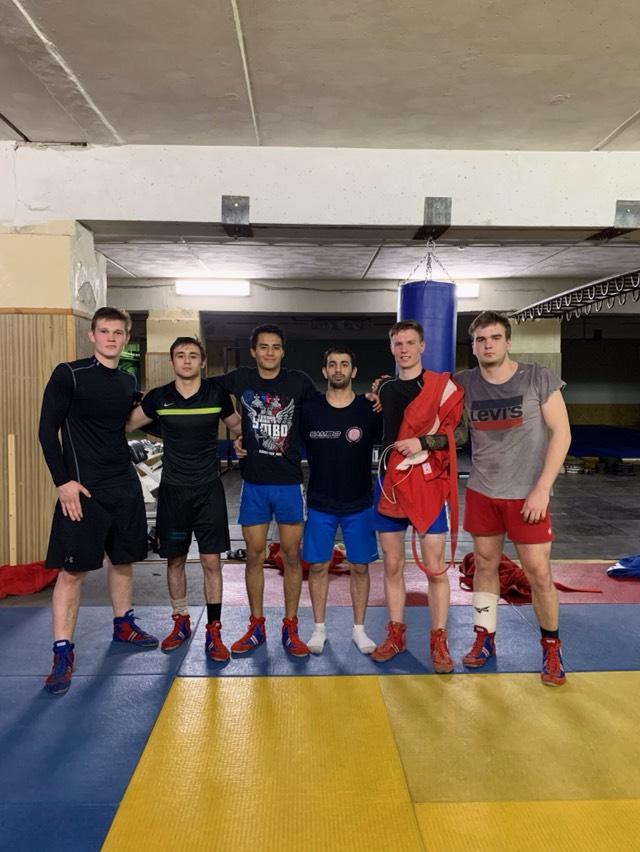 'At first, I had a problem with my school in Mexico but I promptly found a common language with school authorities. They understood my situation and gave me the necessary support so that I could study remotely with ease,' explained David.
The athlete devoted all his spare time to practicing at the Kstovo SAMBO Academy.
'When I went to Russia, my intent was to study as much as possible at this outstanding academy and then to participate in the World Cup in Moscow. All my spare time I dedicated to learning new techniques and various types of workout. I know that this academy has fostered many world SAMBO champions, so I was trying to the best of my abilities,' says David.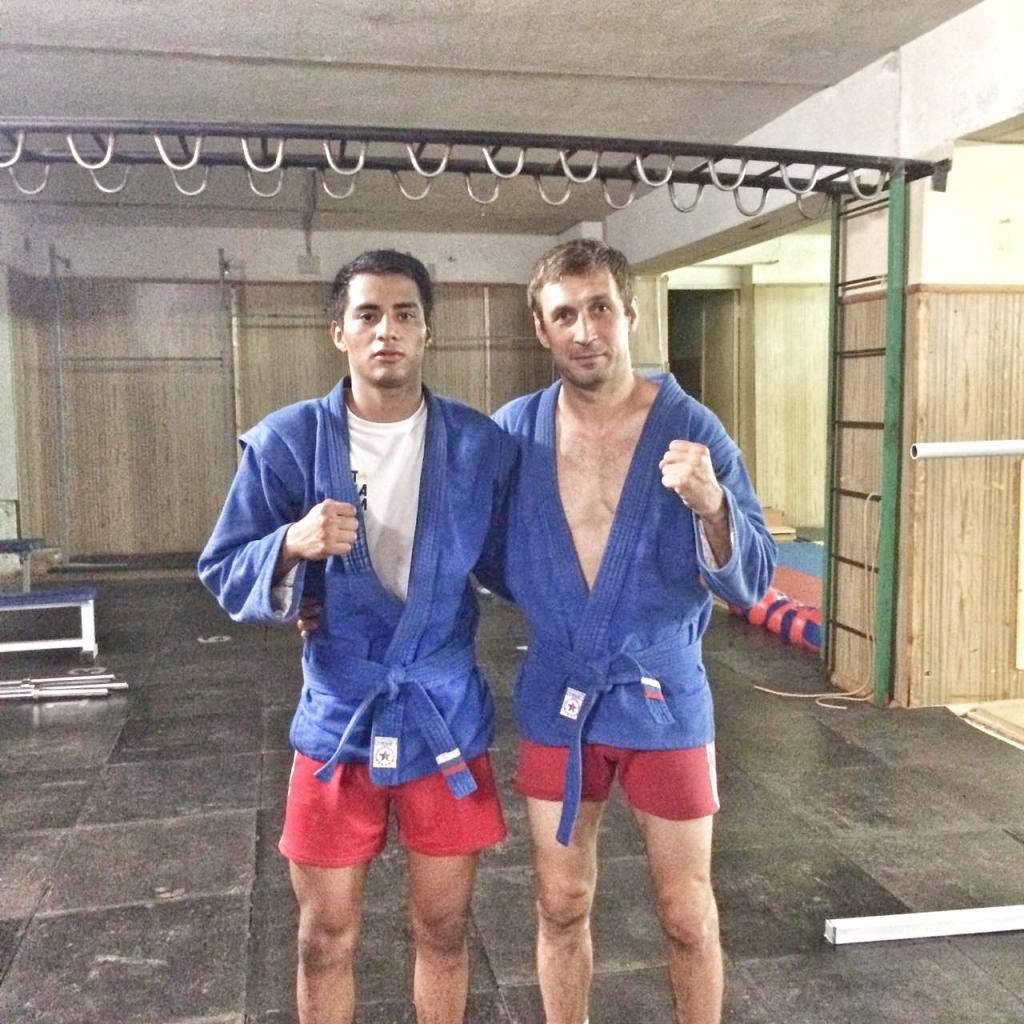 According to him, the training sessions in Kstovo were aimed at improving his technical mastery and developing physical stamina. He specifically mentions the intelligence in a fight.
'I changed my vision of fight and mastered new techniques. A titled sambist Alexander Sharov and a coach of the world champions in combat SAMBO Alexey Chugreyev aided me in this task. SAMBO trainings in Russia are held at the highest possible level, where you have to withstand serious competition and maintain incredibly strict discipline,' states the Mexican athlete.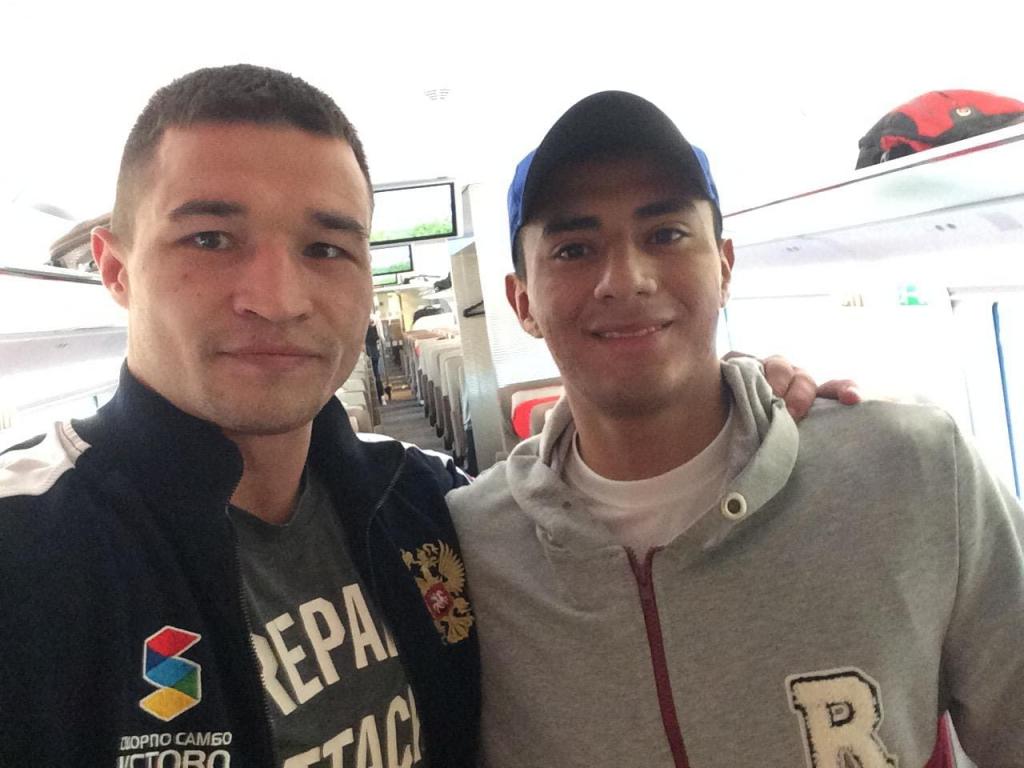 He told that he had been practicing SAMBO since the age of 14 under the guidance of Antonio Ramirez Rebollar, President of the SAMBO and Combat SAMBO Association of Mexico. He is also champion of Mexico in SAMBO in the up to 68 kg weight category and champion of the country in combat SAMBO in the up to 62 kg weight category among Juniors. He also has the third place in the Mexican Combat SAMBO Championships among adults under his belt.
'I believe that despite my long absence from home, I was very lucky to get this wonderful opportunity to practice SAMBO at one of the best schools in the world. I am sure that when the pandemic situation in the world improves and I would be able to come back home, my skills in SAMBO will become significantly better,' says David.
Interestingly enough, this whole story might not have happened. The fact is that along with David, two other Mexican athletes, Imanol Rodriguez and Luis Castañeda, came to Kstovo. However, their return flight was earlier, so they succeeded to depart before the borders closed.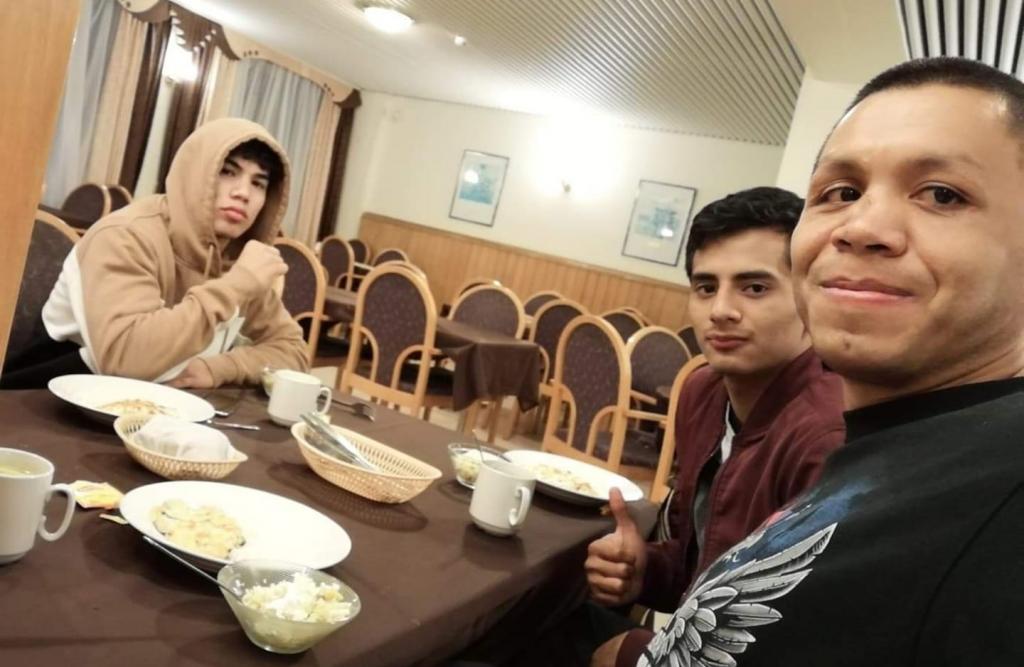 'I arrived later than they did, and therefore my return ticket was for a later date. On the one hand, the guys have long been at home, with their families and friends. But on the other hand, only I had this chance to train so much in Russia,' smiles David Meza.
The athlete enumerates and thanks an impressive number of sponsors in Mexico who not only helped him fly to Russia but also continue to bankroll him throughout his stay in the country. Apart from the financing, David also needs moral support.
'I talk to my family every day using video calls, telling them about how my days are spent. My folks support me; they say that the time will soon come when I can get home. In the early days, they encouraged me by saying that I could train hard, meet interesting people, visit new places and enjoy all this. And so it happened,' smiles David.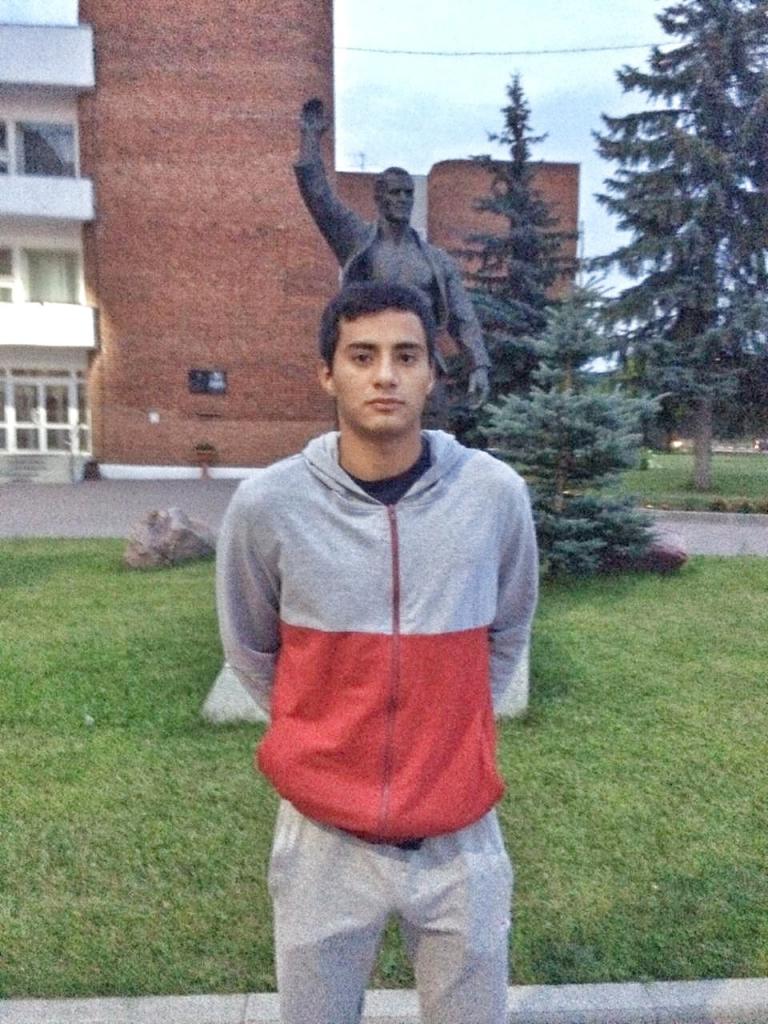 He reminisces about his new friends in Kstovo inviting him to visit them at their place where he had a chance to taste and relish Russian cuisine. Others were taking him on tours around the city, showing him various sights and explaining their historical value. But it was football that the sambist recalls as his most vibrant experience:
'I remember playing football in the snow and in the rain, it was fun,' laughs David.
An important event that David Meza celebrated in Kstovo was his birthday.
'On my birthday, I was presented with a lot of cakes: the first one came from the administration of the Academy, the next from my coach Alexander Sharov, and then from my friend Arkady whom I train along with. Besides, a personal festive menu was prepared for me at a restaurant. That day I received many congratulations from my friends whom I met during my time in Kstovo,' recollects David.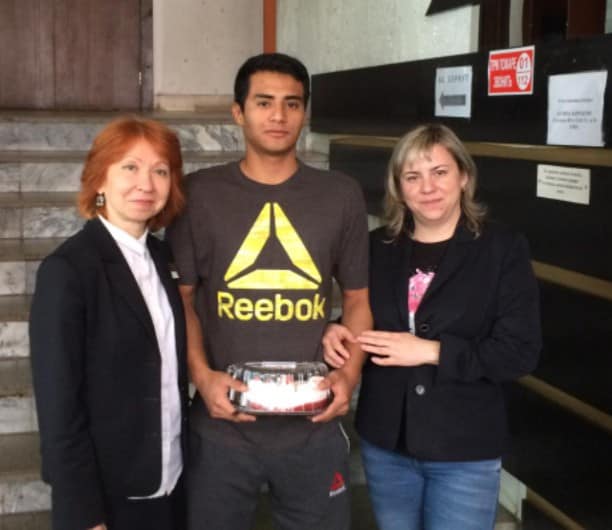 Now the Mexican is closely following all the news regarding the coronavirus outbreak and hopes that the borders would open soon.
'Of course I want to go home. When such opportunity arises, I will fly to Mexico taking with me all the joy of the time spent in Russia and the satisfaction of training with the best athletes at a world-class academy. In Kstovo, I succeeded to make many good friends and train under the guidance of outstanding coaches,' sums up David Meza.